Read what liquid from boiled lemon will do to you
It is important for you to treat your body well and pay more attention to your health. Many people have problems with their health because they do not watch what they eat or take in.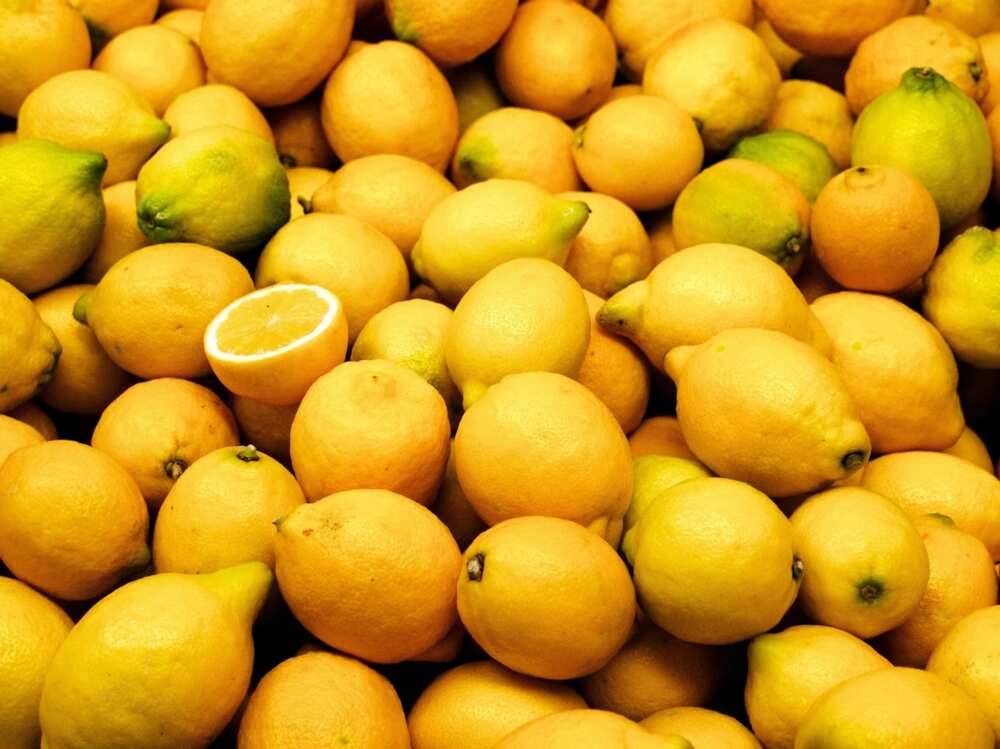 It is essential to take in healthy foods and keep the body fit at the same time; remember, you are what you eat.
Lemon is a fruit that is known all over the world for its juice which is being used for culinary purposes and as a cleaning agent. The juice contains about six percent of citric acid which is responsible for its sour taste.
The unique sour taste of the lemon juice is loved by many people as they enjoy making lemonade and other foods with it.
READ ALSO: A schoolboy made a phone that does not need airtime
There are so many health benefits that could be gotten from drinking the liquid obtained from boiling lemon; it acts as a treatment for throat infections, dental issues, high blood pressure and could be used as a home remedy when one has constipation.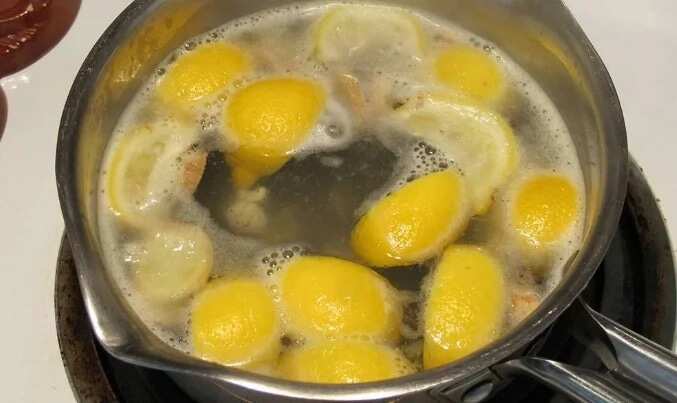 Drinking the liquid obtained from boiled lemon early in the morning is a wonderful therapy. Slicing the lemons before boiling would allow you get all the essential elements present in the juice as well as the pulp.
Taking the liquid obtained will help improve your immunity as it would prevent respiratory disorders, cholera, rheumatism, and obesity. The liquid obtained from boiled lemons will have a positive impact on your health as it would help you have a good start.
This liquid that would be obtained from lemons will help cleanse the stomach and purify the blood in addition to it boosting your immune system. It is a refreshing drink that would help lower your temperature and reduce the risk of having a stroke. This drink would help keep you calm and make you have a clearer head as you go about your daily activities.
The health benefits of lemons are as a result of the vital and nourishing elements that they contain. Some of these nourishing elements are vitamin A, C, and E, folate, niacin, copper, calcium, iron, potassium, magnesium, phosphorus and zinc. It also contains riboflavin, pantothenic acid, and protein.
Apart from the prevention of diabetes, lemon also helps to improve the skin, hair, and teeth. The juice from lemon can also help reduce the risk of having kidney stones through the formation of urinary citrate which helps to prevent the formation of crystals.
To stand a chance of enjoying these health benefits, do not forget to boil your lemon fruits. Allow the boiled liquid to cool down before removing the lemons from the pot.
READ ALSO: Amazing reasons Olympians 'bite' their medals
Take the liquid obtained from this mixture in the morning as soon as you wake up. This liquid could also be preserved in the fridge.
This mixture would keep you hydrated even as it helps your body get rid of the toxins that may be present in it. It is a great remedy for the regulation of the pH levels. Taking this mixture would keep you energized and help you fight cold and flu.
Source: Legit Newspaper