- Anthony Enu, a community leader in Enugu state, says men have divorced their wives after Fulani herdsmen raped them
- Enu says he can't accept his wife if she has been messed up by herdsmen 
- He also claimed that communities in the area have had their fair share of attack by the herdsmen
Three months after Ukapbi Nimbo, Enugu state became a red spot in Nigeria's history following Fulani herdsmen attack, a community leader has decried the increasing rate of divorce occasioned by alleged rape from suspected herdsmen.
Speaking before the commission of inquiry into the killing of people in Nimbo community, Anthony Enu, Eke town union president-general in Udi local government Area of Enugu, said the abuse of women in the state has become scandalous, as no man would take in a woman who had been messed up by suspected herdsmen, The Punch reports.
He said: "The herdsmen are consistently raping our women and daughters infecting them with serious diseases thereby causing indirect divorce in our communities.
"If my wife is messed up by the herdsmen, why should I take her in again? This will mean that what is holding her will hold me."
READ ALSO: Our women were raped by Fulani Herdsmen – Enugu monarch
Enu also claimed that communities in the area have had their fair share of attack by the herdsmen, adding that no fewer than 10 people had died as a result.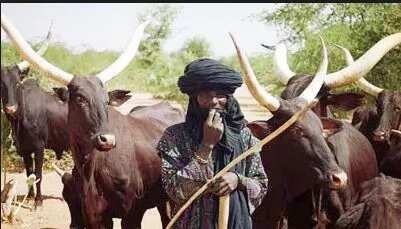 Enu recounted how three residents of Ogui village, Iloafonsi Ofokansi, Aniago Egbo and Josephat Maduweke, were killed in cold blood by suspected herdsmen in 2002.
He said: "Isreal Eneje was working on his farm with his daughter when the cattle breeders took their animals to his farm. He protested and told them to go away and they ended up killing him.
"They have killed many of our people in the past and in each case we report to the police station at 9th Mile.
"The herdsmen are now assuming to be landlords and have been harassing our people. They should leave our communities in peace."
READ ALSO: Fast all in one -- UC Browser
On his part, the Chairman of the panel, Justice Chukwuma Eneh, said that the commission would accommodate all complaints and forward same to the state government.
"We will accommodate your story in our report and see if the government will do something to help you," Eneh said.
On Monday, April 25, scores of Enugu locals, mostly farmers, lost their lives as Fulani herdsmen attacked Ukpabi Nimbo community. According to villagers, they were abandoned even after they alerted security agencies on the plan to attack them.
However, the police denied this claim, saying they didn't get intelligent reports and accurate facts from the villagers.