- Nigeria beat Japan 5-4 to go top of Group B in the Rio Olympics
- Etebo scores four goals for Nigeria in a game that produced four goals in five minutes
- Sadiq Umar opens the scoring for Nigeria
CD Feirense star Oghenekaro Etebo stole the show as Nigeria U-23 defeated Japan 5 - 4 in their first game at the Rio Olympics game in Brazil.
Etebo scored four of Nigeria's five goals in the nine goal thriller as Roma star Sadiq Umar got the other.
Legit.ng was on ground to bring you live coverage of the game. Read below
FULL TIME: Nigeria 5 - 4 Japan
90+4' GOALLL!!! Suzuki curls a fine ball into the net. But it is the last action of the game as the referee blows the final whistle.
90' Nigeria keeping the ball and trying to hold on to possession. Five minutes of added time to be played.
87' Siasia makes his final sub and it is Mikel who makes way for Popoola Saliu
85' Close! Shiotani flashes his header wide from a corner
81' Troost-Ekong is down and needs medical attention. He is back up second after as it looks more like a delay tactics!
80' Japan throwing everything at Nigeria now. Ten minutes left to be played!
78' SUB! Imoh Ezekiel OUT, Ndifreke Udo IN
72' SUB! Nigeria! Muhammed OUT, Madu IN
69' GOALLL! Takuma Asano back heels a cross into the net. Fine strike for the Arsenal boy! Japan right back into the game
67' More on the goal! Mikel plays a defense splitting pass to Umar but goalkeeper rushes out to clear, it drops to Etebo who smashes it in.
66' GOALLLL!!! It is that man again Etebo. Four goals in one game. Can you believe it! Nigeria 5 - 2 Japan
65' Sadiq Umar has been a delight to watch, his combination with Etebo upfront has been very productive.
60' BIG CHANCE! Mikel comes alive as he goes very close to getting his name on the score sheet. The Chelsea star exchanges a one-two pass with Muhammed, then flashes his volley narrowly wide. So close!
57' Nigeria playing beautiful football here in Manaus. The team is keeping the ball and spreading it quite well.
54' He is back up and ready to continue the game.
53' Goalkeeper Daniel is down and needs medical attention after he clashes with Muroya.
51' GOALLL! Etebo gets his hat trick. What a player!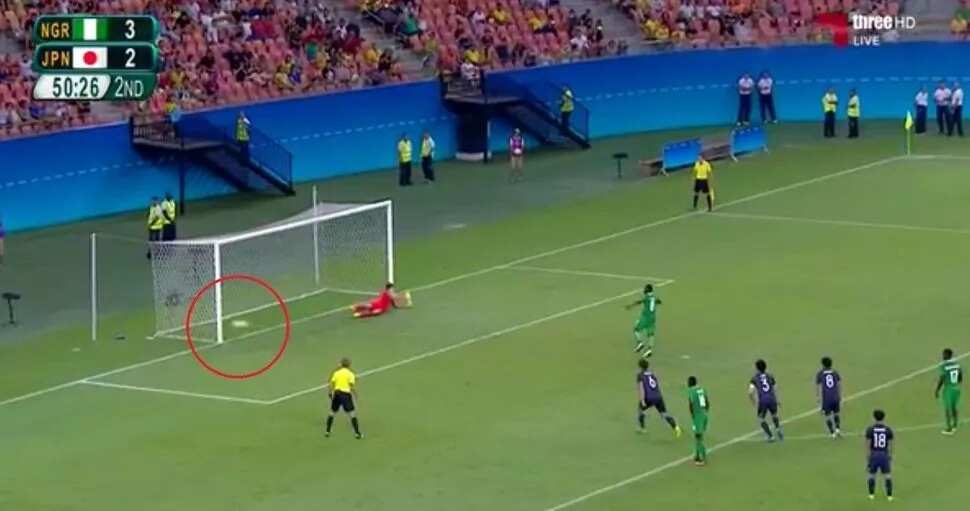 50' Penalty! Umar is brought down in the box. Etebo to take!
46' Japan gets the second half underway.
45+1' That was the last action of the first half as the referee blows to signify the half time break.
45' BIG CHANCE! Troost-Ekong plays a long ball to Sadiq Umar who brings it down quite well, shades his marker and delivers a great cross into the box but Etebo can't connect well with the cross and chance goes begging. One minute of added time to be played in the first half.
42' GOALLLL!!! Etebo gets his second after an assist from Umar. The Dream Team VI are back in front for the third time in this game.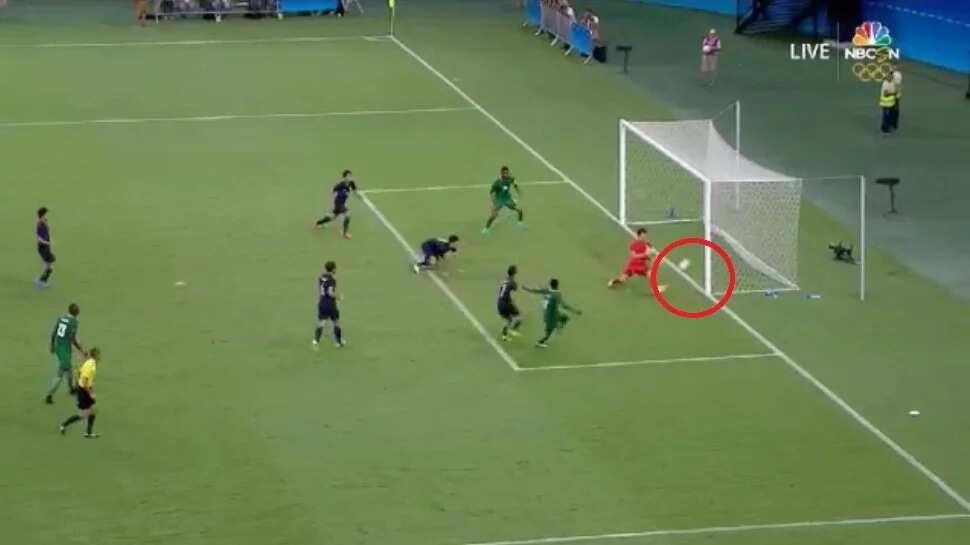 40' A long ball almost drops for Imoh Ezekiel but goalkeeper Kushibiki runs out of his line to clear the danger.
36' Nigeria with a lot of possession, spreading the ball quite well. Etebo shows a lot of strength to ease pass a challenge from his marker. However, no clear cut chance in over ten minutes.
33' Nigeria's captain Mikel has been very quiet in the game as he is surprisingly playing a more offensive role
30' Nigeria's liveliest player Imoh Ezekiel again breaks through on the right hand flank but his cross misses every one in the six yards box. So close!
27' The game has been even so far and its looking like we are going to witness more goals.
24' HALF CHANCE! Nakajima makes a fine run but sees his shot blocked from close range.
19' HALF CHANCE! Amuzie tests the keeper with a fierce shot from over 30 yards out. From the resulting corner, Mikel cross drops kindly for Umar but his header flashes just wide.
14' Both teams trying to be more careful after conceding too early into the game. Things are starting to settle after that crazy opening into the game.
13' GOALLLL! Japan level again! Minamino with the goal, calmly slotting home after set through on goal. Four goals in five minutes. What a start. This could be an Olympics record!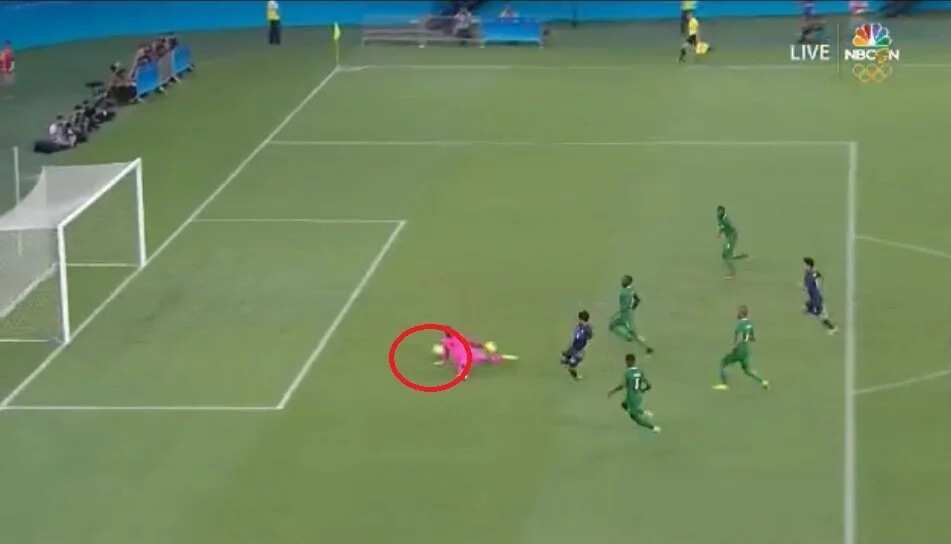 11' GOALLLL!!! Nigeria back in front. Etebo scores after a fine ball from Abdullahi Shehu. Three goals in three minutes. What a start!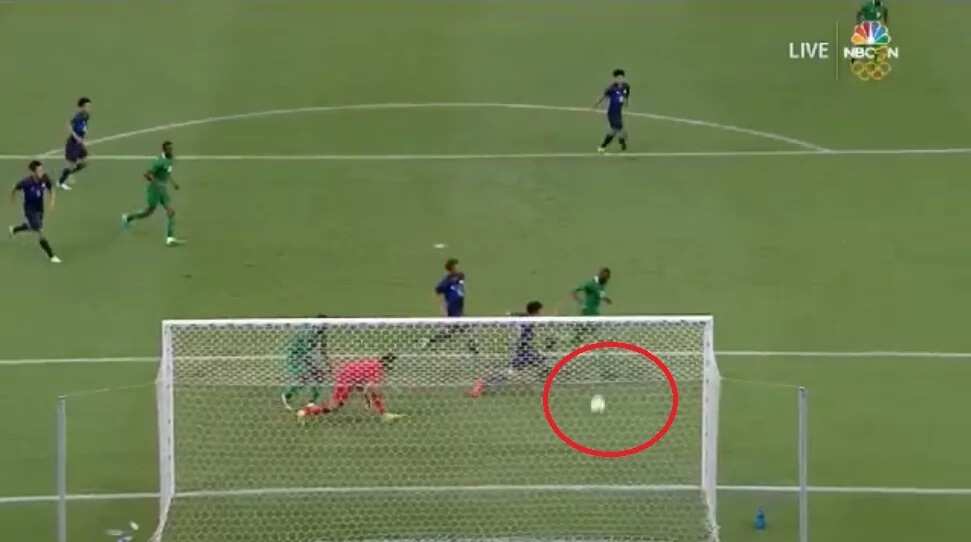 9' GOALLLL! Koroki scores from the spot.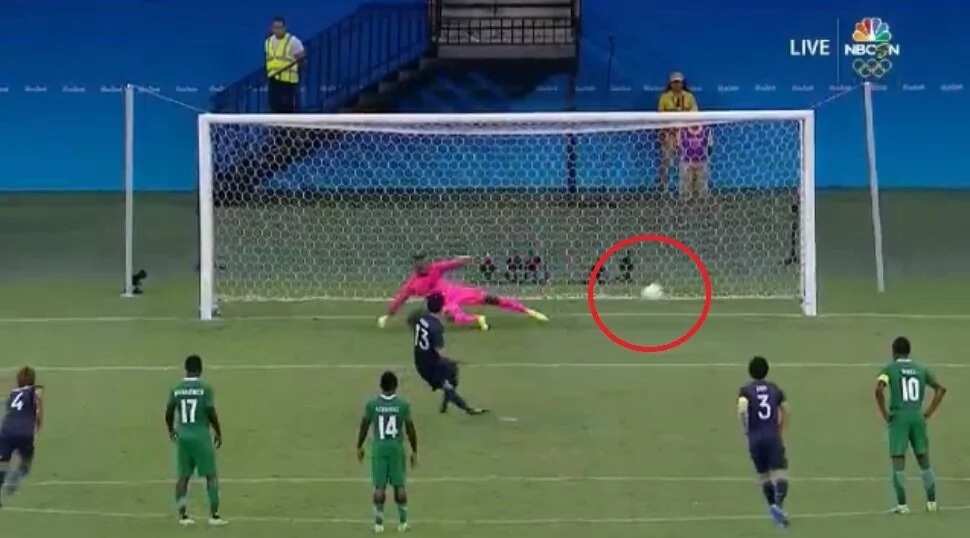 8' Penalty to Japan! Amuzie is booked for a foul in the 6 yards box.
6' GOALLLLL!!! Sadiq Umar taps home a rebound after the keeper denied Imoh Ezekiel. Great start from Nigeria!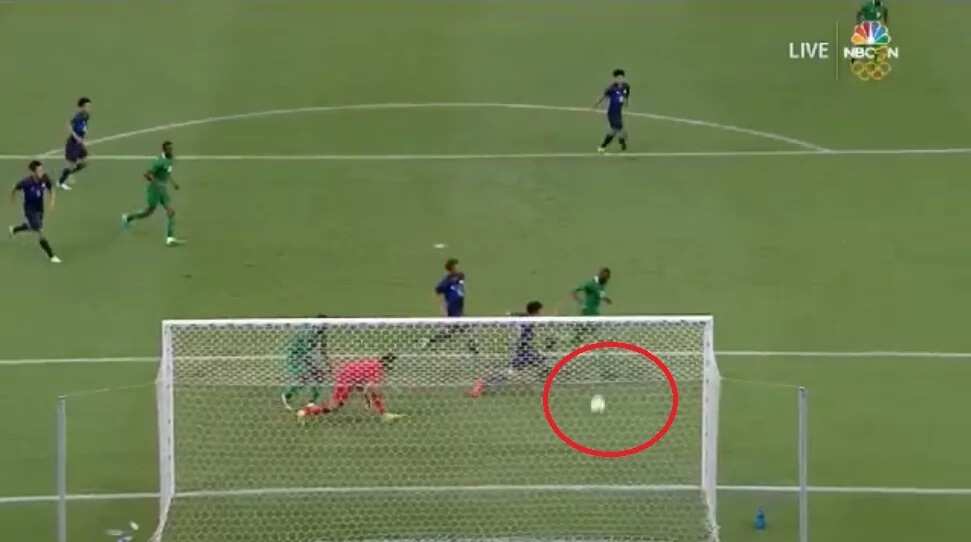 4' Big chance! Daniel saves well from Oshima's great volley after nice delivery from Fuhiharu on the left flank.
2' Good start for Nigeria as Etebo goes on a dashing run on the right hand flank but his cross is too deep and runs out of play.
1' Nigeria gets the game underway playing with their tradition all green jersey
Read our preview below.
Nigeria's U-23 Dream Team play Japan in their opening fixture of 2016 Rio Olympics campaign.
The team has been ill-prepared and were stranded at Atlanta in the US for several hours. Samson Siasia's boys have eventually arrived Manaus, venue of their opening game.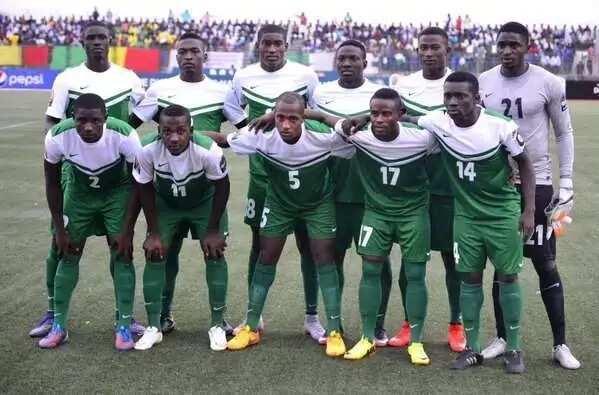 Despite the setbacks, the Dream Team are expected to shine given the presence of some of the best players in the tournament in the squad like Mikel John Obi.
GET for FREE: Get the latest sports news on Naij Sports
Siasia secured silver medal at the 2008 Games in Beijing and is in a second spell in charge of the U-23 side.
On the other hand, Japan finished fourth at the 2012 tournament as bitter rivals South Korea won bronze. The star player for the Japanese is definitely Arsenal's striker 21 year old Takuma Asano.
The match against Japan's U-23 team will be played on Friday, August 5 at 2am (Nigerian Time).
Nigeria XI: 18. Emmauel Daniel, 2. Seth Muenfuh, 4. Abdullahi Shehu, 6. Williams Troost-Ekong, 8. Oghenekaro Etebo, 9. Imoh Ezekiel, 10. John Obi Mikel (C), 13. Sadiq Umar, 14. Azubuike Okechukwu, 16. Stanley Amuzie, 17. Usman Muhammed.
Subs: 3. Kingsley Madu, 5. Saturday Erimuya, 7. Aminu Umar, 11. Junior Ajayi, 12. Popoola Saliu, 15. Ndifreke Effiong.
Coach: Samson Siasia
Japan XI: 1. Masatoshi Kushibiki, 2. Sei Muroya, 3. Wataru Endo (C), 4. Hiroki Fujiharu, 5. Naomichi UEDA, 6. Tsukasa Shiotani, 7. Riki Harakawa, 8. Ryota Oshima, 10. Shoya Nakajima, 13. Shinzo Koroki, 18. Takumi Minamino
Subs: 12. Kosuke Nakamura, 9. Shinya Yajima, 11. Musashi Suzuki, 14. Yosuke Ideguchi, 15. Masashi Kamekawa, 16. Takuma Asano, 17. Takuya Iwanam
Coach: Makoto Teguramori