As part of its commitment to improve the livelihood of its people, the Nigerian government has been involved in a number of empowerment programmes.
Most of these programmes are focused on poverty alleviation, so as to improve the living standard of those living in poverty.
Around the globe there are various empowerment programmes focused on a wide variety of things. In Nigeria, the federal government and state government empowerment programmes are mostly focused on alleviating poverty.
Most of the time, the government takes loan to fund the empowerment programme. You hear reports of the government empowering women with sewing machines, youths with motorbikes and at other times its stomach infrastructure.
How do you buy motorcycles popularly called okadas for people as empowerment and then turnaround to ban it? Or how do you spend billions to buy cooking stoves for women in the rural area in the name of alleviating poverty?
You can't help but wonder are they really alleviating poverty, empowering the people or some folks are just enriching their pockets?
Some of the things the government has done in the name of poverty alleviation or empowerment comes across as weird or funny to some people.
Below are some of the things the government has done in the name of poverty alleviation that many find dumb or really weird.
1. Goats to empower women: Many Nigerians must have been surprised when they saw the report that the Katsina state government spent N104 million to buy 720 high breed goats for distribution to women under its Women Empowerment Scheme. Which means the goats cost N144,000 each. The money is part of a N2billion loan obtained from the CBN. The Katsina government left all the 36 states in Nigeria and went all the way to Niger Republic to purchase goats for millions of naira to empower women. It won't be surprising if the women sold the goats or used it to prepare peppersoup for their families.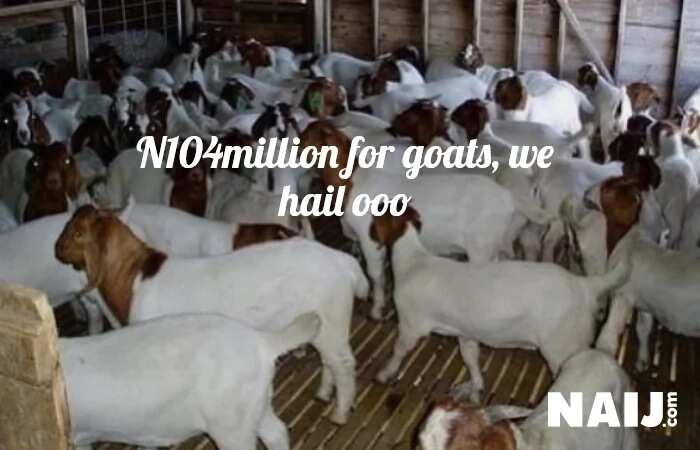 2. Cooking stoves for rural women: In 2014, during the administration of former President Goodluck Jonathan, the federal government approved the purchase of 750,000 units of clean cooking stove worth N9.2billion under the National Clean Cooking Scheme for distribution to rural women nationwide free. Is stove the problem of the Nigerian women? Where is the food to cook before talking of stove? Besides N9.2billion is a lot of money for the purchase of stoves. Are the stoves made with diamond? THERE IS GOD OOO!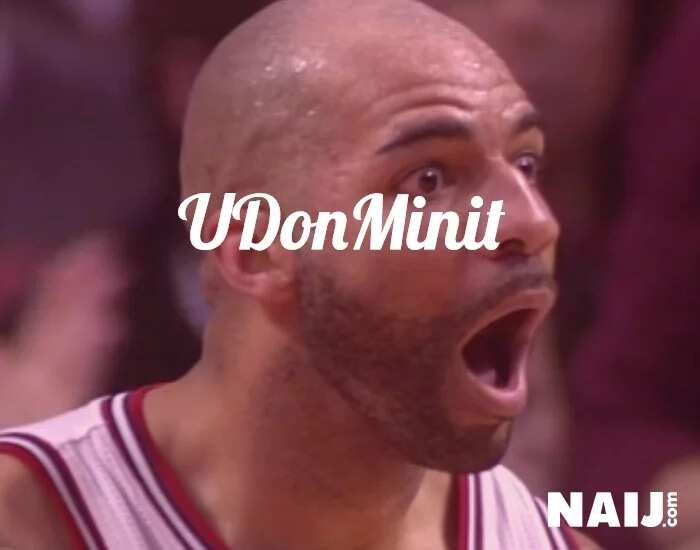 3. Motorcycles (Okada): In 2015, Governor Abdulfatah Ahmed of Kwara state distributed 185 motorcycles at the cost of N25 million to Joint Commercial Motorcycle Riders under the state N50 million revolving micro credit scheme. In 2014, the Osun state commissioner for finance, budget and economic planning, Wale Bolorunduro, distributed over 100 motorcycles to commercial motorcycles operators. They think buying okadas for jobless youths is an achievement. Funny thing is, this same government will still wake up one morning and enact a law prohibiting the use of okadas.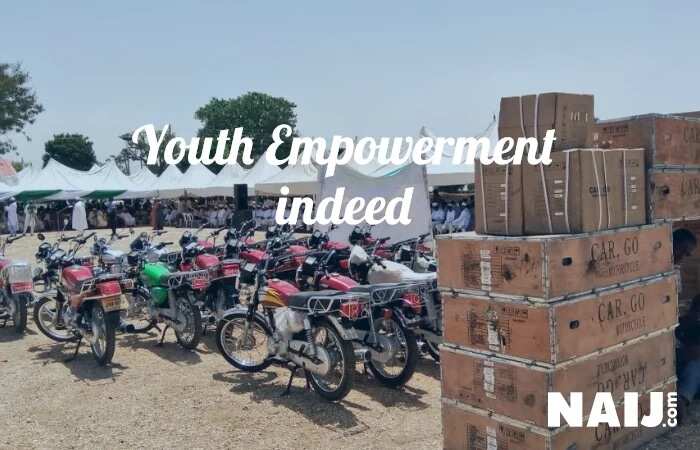 4. Tricycle (keke napep): After banning commercial motorcycles, the Niger state government purchased 1,000 tricycles at the cost of N472.5 million to cushion effect of the ban. This was distributed to the youths directly in line with government's plan to generate 1,000 jobs for youths. You buy keke napep and distribute to young able bodied men and call it "youth empowerment." Soon they'll give out skateboards as another form of empowerment. Okada out, keke napep in.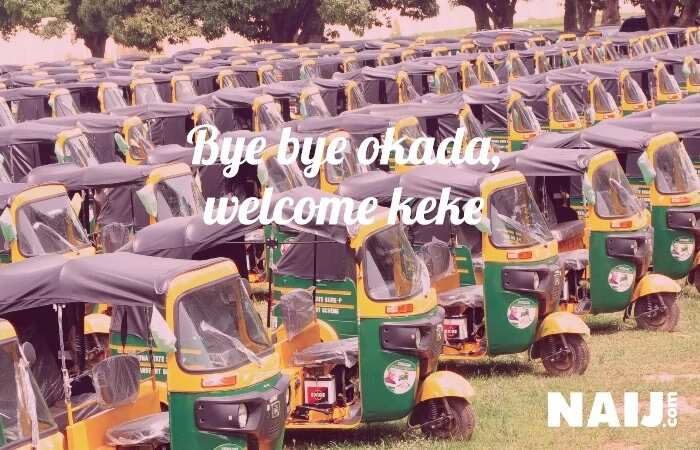 5. Food items: Governor Ayodele Fayose of Ekiti state is very good at distributing food items to the people even though he has failed to pay their salaries for months. The governor is not giving up on his stomach infrastructure scheme. What responsible governor will share food to its citizen instead of providing a means of livelihood or finding a way to pay them their salaries.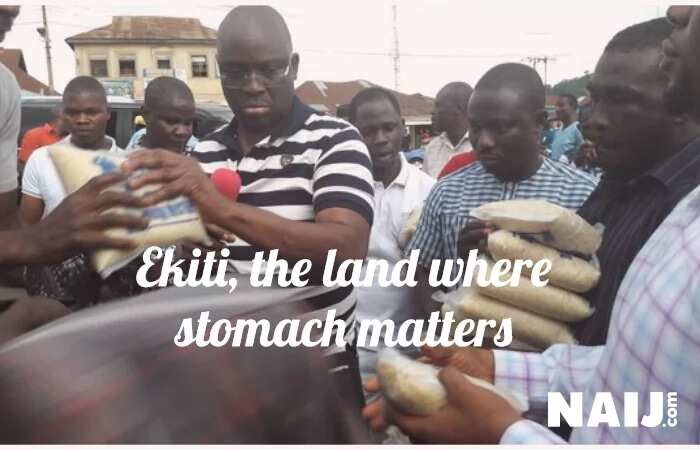 6. Cash to widows to start business: In 2015, Governor Jibrilla Bindow of Adamawa state approved the disbursement of N20,000 each to widows in the state, to enable them start small businesses. In 2016, the governor of Akwa Ibom state gave N200,000 each to 155 widows as empowerment packages from the state government. Instead of giving them money that they will spend, why not set up the business for them?
7. Sewing machines: Senator Isiaka Adeleke flagged off his 2016 empowerment program in his senatorial district (Osun West) in the presence of Governor Rauf Aregbesola, sharing lots of freebies to small scale businesses to ease the economic hardship. Nice gesture, hope it gets to the poor masses and not fall back in the hands of the rich.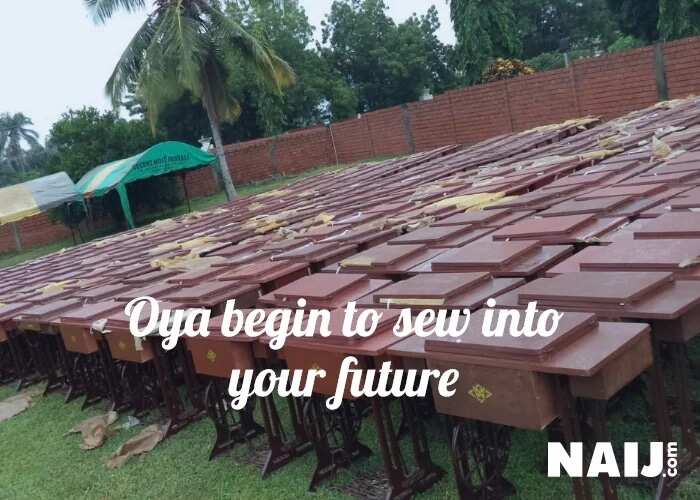 8. Reducing work hours for people to return to farming: Governor Rochas Okorocha of Imo state decided to reduce the number of working days in the state civil service from 5 to 3. Public servants in the state would now work from Mondays to Wednesdays, and use Thursdays and Fridays for agriculture. This is to enable the state engage and invest heavily in agriculture for self-sustenance. Where are they going to farm?