- Frederick Leonard denied being gay
- The handsome Nollywood actor revealed his love for women
- He debunked the idea of him being loose with women either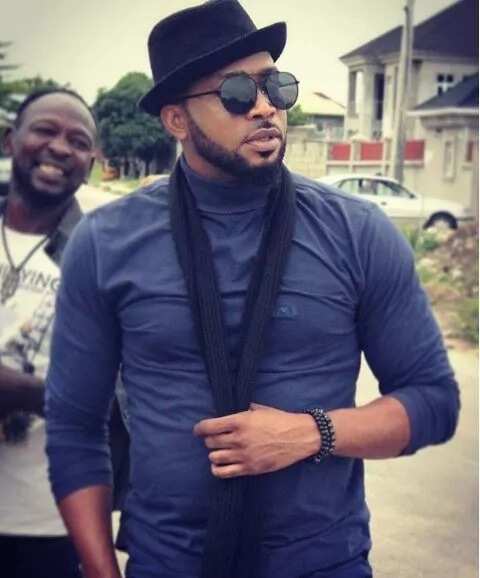 For a while now, there have been rumours that handsome actor, Frederick Leonard is a not sexually straight.
The Nollywood actor cum model has addressed the speculation that he is gay. The handsome actor who has being on and off the industry also talked about his kind of women while telling his would be wife and girlfriend to note that his mother is his first love. He also talk about marriage break ups. Excerpts
There's this rumour that you are gay, can you clarify it?
I don't have anything against homosexuals because I don't have a right as a human being who is imperfect to judge them. But I am not a homosexual. As much as I don't have anything against them, it's their lives and they have a right to live anyhow they want. Mind you, punishment for that is 14 years imprisonment in Nigeria, so if you are caught, you are in for it. I am not part of them and I will never be part of them. I love women anytime, any day. So, I don't see a reason why I will look the other way round. My loving women don't mean that I am loose; I just appreciate them a lot.
READ ALSO: Nollywood directors declare war against soft porn movies 
Who is your kind of woman?
A woman who knows God. I am not asking for an ugly woman, but I am not also looking for a beautiful one. She must have a good family background because being with a woman goes beyond looks; it goes beyond physical compatibility, it goes beyond a lot of things. I am looking at how industrious a woman is because ideas turn into money. She might not be the type that goes out every day but what ideas do you have so when we share ideas, we can come up with something. A woman who understands the value of what I call family unit; a woman who understands that divorce is not an option. A woman who believes that when she comes into my life, that we are going to work hard to make it work. I don't want to have kids from various women.