- Nuhu Ribadu Vowed to fight corruption again if given the opportunity
- The former chairman of the EFCC said Nigeria failed to benefit from corruption trials
- He insisted that EFCC chairmen did not divert fund recovered from looters
Nuhu Ribadu has said that his decision to join politics was a mad one given his roles in the fight against corrupt persons.
The pioneer chairman of the Economic and Financial Crimes Commission (EFCC) said this at the National Stakeholders Workshop on the Recovery and Management of Recovered Assets which was organised by the professor Itse Sagay-led Presidential Advisory Committee Against Corruption.
READ ALSO: Adamawa APC begs Ribadu to return to 'home'
Ribadu who was recently recalled to the All Progressives Congress (APC) said he would fight corruption again if given the opportunity to do so.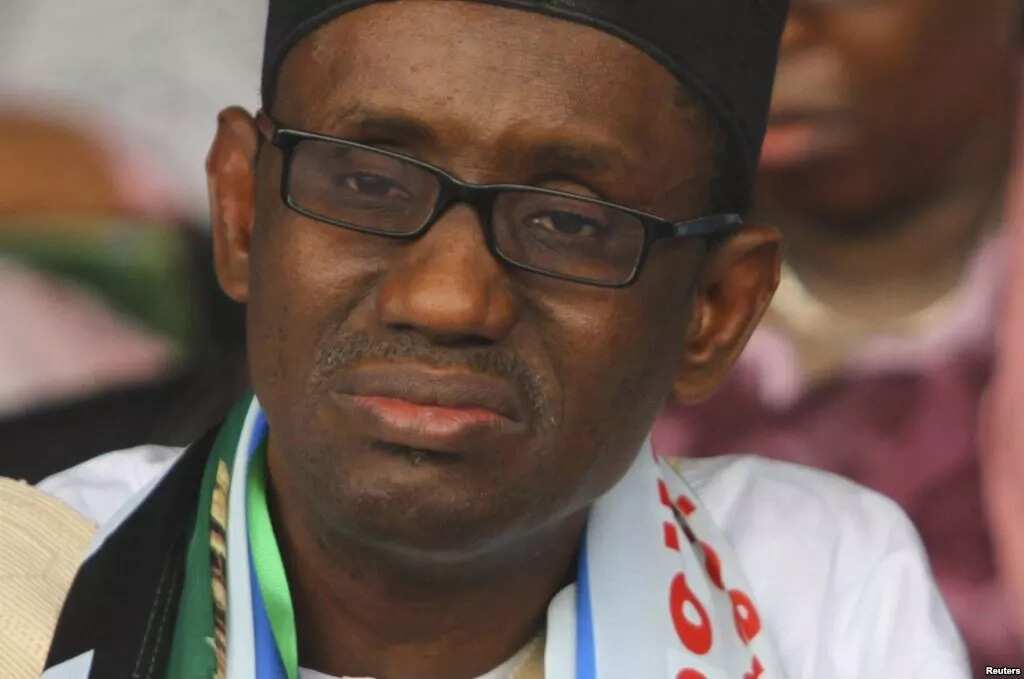 The Punch reports that the former EFCC chairman said he was appalled by reports the that former heads of the commission, especially the immediate past chairman, Mr. Ibrahim Lamorde, diverted over N1tn of the loot recovered by the anti-graft agency over the years.
He said it was unfair they were accused of diverting fund considering the manner in which he and members of his team including Lamorde and Ibrahim Magu handled the cases.
He said: "Sadly, I read that they want to take the issue to the National Assembly, my God! They are saying 'come and account for the N1tn that you have taken. Why?"
 "Considering the care we took in handling whatever was in our custody, I find it baffling and disheartening when I hear people make insinuations about how we handled recovered assets.
"It is the most unfair remark but certainly not totally surprising as the fight against corruption is essentially a thankless job, especially in our climes.
"That was why I was telling Prof. (Itse Sagay), that 'don't bother sir, people will abuse you, don't say anything'.
"This is the job. We are hurting people, we are taking things from those who took things desperately and we denied them chance to make good use of it and enjoy it with their families.
"I'm still paying dearly. In my own madness, I decided to go into politics and I am still paying for it. But I'm not bothered; I will continue fighting to the last of my breath. If I'm given the opportunity, I will do it again."
"Contrary to such insinuations about self-enrichment, it was some people, not us or even the government, that made money from some of those cases.
"A case in point is the Halliburton investigation, where, after we had done the bulk of the work, it was turned into a milking cow for some senior lawyers who made millions of dollars out of it."
He lamented that the Nigerian government did not make anything from the corruption cases like their US and UK counterpart.
READ ALSO: Nuhu Ribadu hails Buhari for anti-corruption crusade
"I ended up taking this case to the US authorities. Unfortunately, there was nothing we could do here in Nigeria.
"It was the case of powerful companies bribing and compromising the system and getting away with it, and we were hopelessly helpless.
"Not just that one, we also had Siemens, for example. They were EFCC cases. Almost all the worst cases that took place in the world today with respect to corruption, they were all cases that started with the EFCC and they were our work."
Meanwhile, there are reports that former vice president, Atiku Abubakar is unhappy with the return of Ribadu to APC as this may jeopardise his chances of emerging as president.
Atiku who has not hidden his dream of ruling the country met with chieftains of the party in Abuja and there are reports the meeting is unconnected to the former EFCC's chairman's return to the party