- An Igbo female group have shown solidarity to Senator Stella Oduah representing Anambra North senatorial district
- The group claims Oduah has no female domestic staff working for her in her residence
- They also appealed to the persecutors of the senator to let her carry out her duties in peace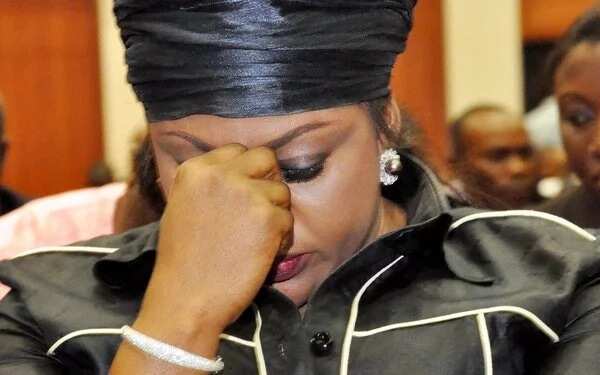 The South East Association of Igbo Ladies (SEAIL), have lend their voices to the ongoing controversies surrounding the report that the Economic and Financial Crimes Commission (EFCC) discovered the sum of N2.5 billion in an account opened in the name of an unnamed housemaid of Senator Stella Oduah.
The group in a statement made available to Legit.ng stated that the Senator representing Anambra North senatorial district has no female domestic staff as reported.
The group also said it believes the purported sources were not staff of EFCC arguing that the commission is diligent and only works with factual evidence as against what was being reported.
READ ALSO: N2.5billion: Oduah denies opening account in maid's name
The statement read in part: "We would like to state unequivocally that this report is totally false baseless and has no sense in it. In the first place, Sen Oduah has no female domestic staff. In the second place, what would be the sense in putting such money in a personal account. Is it for savings or concealment, either of which makes no sense no matter how big the person is?
"We are confident to say that the report did not by any imagination arose from EFCC  because the EFCC of today we know are diligent and works with facts. We are convinced that the source of the report must be the handiwork of some mischief makers who have not hidden their determination to bring Sen oduah down by every means.
"They succeeded in pushing her out of government during the last regime but failed to stop her from winning her election to the senate. In the same vain determination they have continued to pursue her through the court to see if they can root her out.
"Oduah is one of the few senators who after one year in office is still battling with pre election matters in court. We are convinced that it is because they have not been able to completely uproot the distinguished senator that they reverted to their usual character assassination strategy.
READ ALSO: Stella Oduah under attack over alleged fraud
"It is our wish to use this opportunity to appeal to the persecutors of Senator Oduah to let her be in the name of God after so much trauma."
The Economic and Financial Crimes Commission (EFCC) discovered the sum of N2.5 billion in a bank account opened in the name of a housemaid to former minister of aviation, Stella Oduah.
Oduah in a statement obtained by Legit.ng refuted claims that any account of that sort was opened in her maid's name.