- Sultan of Sokoto urges Muslims to continue with the Ramadan fast until the new moon of Shawwal 1437 is sighted
- The Sultan declares Wednesday, July 6 as Eid-el-Fitr day in Nigeria
- The Sultan prays that Almighty Allah accept the prayers and acts of worship being practised by all Muslims
The Sultan of Sokoto and president-general, Nigeria Supreme Council for Islamic Affairs (NSCIA), AlhaJi Sa'ad Abubakakar III, has declared Wednesday, July 6, as Eid-el-Fitr day in Nigeria.
The Sultan's announcement follows report of no sign of the new moon of Shawwal 1437 in any part of the country, Leadership reports.
READ ALSO: APC urges Nigerian Muslims to do these things in Ramadan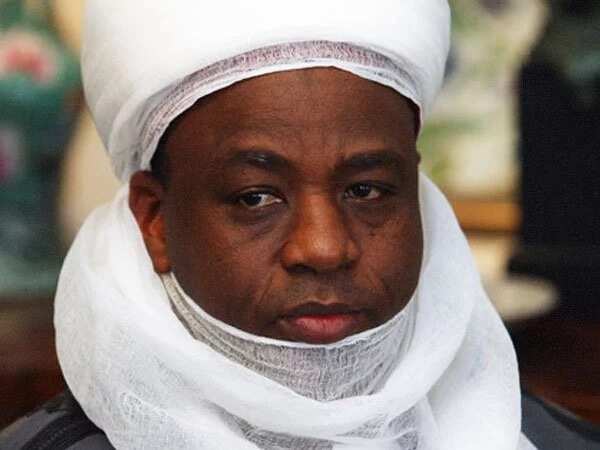 According to him, being that the moon hasn't been sighted, Muslims in the country should fast on Tuesday, July 5 and observe the Eid prayers on Wednesday, July 6.
A statement signed by the chairman, Sultanate Advisory Committee on Islamic Affairs, Prof. Sambo Junaidu, reads in part: "Sultanate Advisory Committee on Moon Sighting, after holding its meeting at the Sultanate Palace today  (yesterday) Monday, 04/07/2016, which is equivalent to the 29th day of Ramadan 1437 AH, affirmed that there is no report of new moon being sighted by all the committees across the federation.
"On the strength of that, the Sultan of Sokoto adopted the report of moon not sighted anywhere and declared that Wednesday, the 6th of July, which signifies the completion of 30 days circle of this year's Ramadan, will be the first day of Shawwal (Eid el-Fitr)."
READ ALSO: Ramadan: Read what Dogara, Fayemi is saying
The Sultan further prayed that Almighty Allah accept the prayers and acts of worship being practised by all Muslim faithful across the globe.
Legit.ng recalls that he had on Sunday, July 3 asked every Muslim in the country to look for the new moon between Sunday and Monday for the Eid el-Fitri.
Some countries like Saudi Arabia and Indonesia had earlier announced Wednesday as Eid-el-Fitri day. The celebrations are used to mark the end of the month-long Ramadan fast.