- Popular singer Oritse Femi reconciles with ex-manager Danku
- The duo has been at loggerheads over the ownership of MSN.G label
- The singer arrested Danku on June 26, 2016 at a comedy show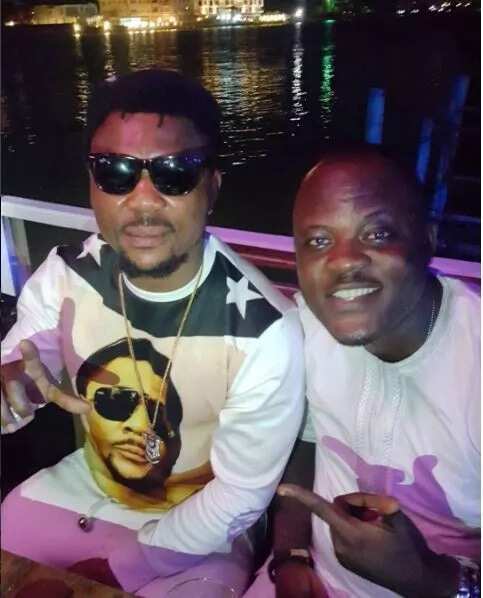 Double Wahala crooner, Oritse Femi and his erstwhile manager Danku has been at loggerhead for a while now over the ownership of the MSN.G label. The singer also alleged that his manager made away with his money and car among other things which he said he will get back from his manager. Danku's mother was also joined in the fight when she called the singer an ingrate.
While fans were busy taking sides on who is right and wrong, Oritsefemi made a shocking revelations over the feud between him and his former manager Yusuf Adepitan also known as Danku.
The talented artist during a press parley in Lagos on Sunday, July 3, 2016 revealed that he has reunited with his ex-manager Danku.
Oritse Femi said: "Our rifts have been in the news for the wrong reasons and lots of allegations we indicted on ourselves have cost us lots of damage to our careers. All the things that have been mentioned about me and my manager throughout the scenario are all promotional strategies aka publicity stunts. We apologize for the inconveniences we might have caused the fans. We are back for real business. My friends in the media, I thank you a lot for finding out time to grace this important parley. May God bless you."
READ ALSO: Oritse Femi builds music academy in Ajegunle
Both Oritse Femi and Danku has taken to their Instagram pages to announce their reconciliation.
The singer who had earlier revealed that he will arrest Danku and his mother made real his threat when he arrested his ex-manager on Sunday, June 26 during a comedy show Pencil Unbroken. Danku was arrested and taken to Zone 2, police command, Onikan, Lagos.