- The Boko Haram sect attacked a village in Cameroon near the Nigerian border
- The local governor has said that 11 people feared dead, urging locals not to breach security rules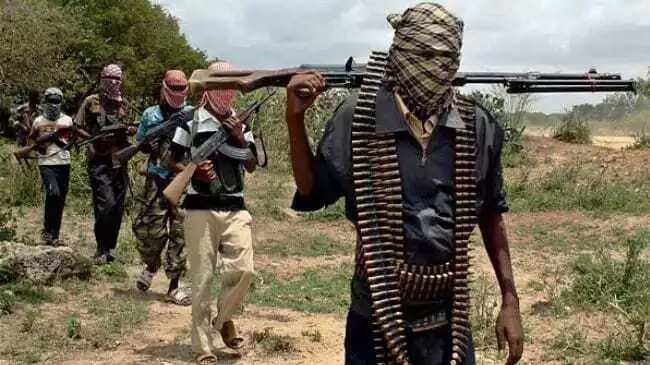 A provincial governor in Cameroon has said that the suicide attack by the Boko Haram insurgents killed 11 people while many others sustained different wounds.
The governor warned civilians not to break special security measures meant at preventing such attacks.
READ ALSO: Buhari's body guard linked to Boko Haram arrested
A security source said the suspected insurgent blew himself up in the town of Djakana near the Nigerian border overnight.
He said: "Seven people were killed immediately, including the bomber."
The source added that most of the victims were members of a local vigilante group charged with hunting down Boko Haram members.
"They were gathered in a video room when the attacker entered and triggered his explosives," he added.
Midjiyawa Bakari, the governor of the region, told reporters that 11 people had died and four had been wounded.
He stated that "the imprudence of the youths running the video club," "While such activities are forbidden, they take risks in showing films at night in the bush…
"We are asking on the local population to wait until we give the go-ahead for the resumption of such activities, especially on the frontline."
READ ALSO: Army kills Boko Haram members, recovers military uniforms
The deadly Boko Haram sect has regularly used women and children to organise suicide bombings, targeting mosques, markets, bus stations and checkpoints.
While Nigeria's President Muhammadu Buhari claimed that his army has technically defeated the insurgents, the sect continues to kill innocent people.
Source: Legit.ng