About six months ago the top Nigerian news & media site NAIJ.com has become a part of Free Basics Nigeria. All Airtel users can now enjoy our news updates for free through a Facebook-led Internet.org initiative.
By February 1, 2017, the number of fans who read latest news on our site and do not spend their mobile data exceeded 50,000 daily. What a tremendous milestone!
If you are unsure where to start and what are the benefits, simply read the tips and the list below: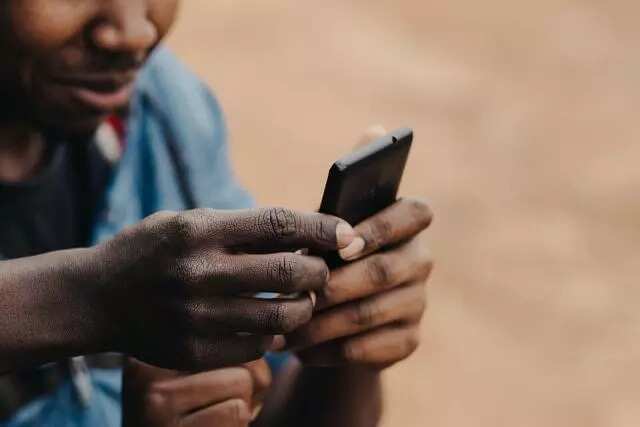 How to browse for free:
1. Insert an Airtel SIM card, make sure some balance is present on it.
2. Turn on mobile data in your phone's settings. Internet.org is free, so it will not deduct from your mobile data balance.
3. Click your internet browser icon (Opera, Chrome, etc.)
4. Type in www.internet.org and accept the terms.
5. Click "NAIJ.com" to browse free with Internet.org!
6. If you have an Android, you can also download the Internet.org app from the Google Play store.
What is internet.org?
Internet.org is a Facebook-led initiative with the goal of making affordable internet access available to two-thirds of the world who are yet connected and to bring the same opportunities to everyone that the connected third of the world has today.
READ ALSO: Facebook provides free basic internet services for Nigerians
To share the internet's knowledge and inspiration with the world, Internet.org is overcoming issues of accessibility, affordability and relevance — in hopes that one day, everyone will be connected.
Visit Internet.org using your Airtel sim card or download the Internet.org app from the Playstore.
Below, read the list of the sites and services who have also launched with Free Basics Nigeria, alongside with Legit.ng and our sister e-commerce project Jiji.ng:
1. 24 All fun, tips & tricks
2. 24symbols
3. AccuWeather
4. Afribaba
5. Africa
6. ALL IN - By and for adolescents
7. AnatomyAtlases
8. Ask A Doctor by Kangpe
9. Ask
10. Azcorp Comics
11. BabyCenter
12. BBC News
13. BeSmart
14. Bing
15. Boost Apps
16. Careers24
17. Connect Smart
18. Daily Motivator
19. Dictionary
20. Diffusion Education Game Portal
21. DW - made for minds
22. Efritin
23. Emergency Information
24. Entertainment Store
25. ESPN
26. Facebook
27. Facts for Life
28. Free Books by Worldreader
29. FunDza
30. Funzi
31. Girl Effect
32. Goal
33. Gumtree
34. Health On Wheels
35. Health News Ng
36. HIV360
37. Hot Nigerian Jobs
38. Itztechnologies
39. I Am Purple
40. iLearn
41. Intel She Will Connect
42. Jerric
43. Jobberman
44. Khedoo - Mobile Dating App
45. LoveWords
46. Malaria No More
47. Mara Mentor
48. Matchup
49. Mathematics by TeachMe
50. Messenger
51. Money Matters
52. Mosquitoes: Product Your Family
53. Nairaland Forum
54. News24
55. Newsbyte
56. Ngcareers
57. Nigeria Galleria
58. OLX
59. Onetouch
60. Pass.ng
61. Power Thesaurus
62. Refunite
63. RRisques
64. Scholars4Dev
65. SmartBusiness
66. SmartSex
67. SmartWoman
68. Socialblood
69. SuperSport
70. Tambero
71. TechHints
72. Thesaurus
73. Translator
74. Txti
75. U-Report
76. VConnect
77. Virtual Pediatric Hospital
78. Wattpad
79. Ways to make money online
80. Wecyclers
81. WikiHow
82. Wikipedia
83. Worldreader - Zika info
84. W T F is my IP
85. Ebuzi
86. Yuzah
87. Your money
88. Your rights