Sometimes it happens that even correctly composed ads get lost in a vast variety of offers on the website. How is it possible? Some will call it demand and supply, some prefer bad marketing mix, while the others stick to simple 'bad luck'.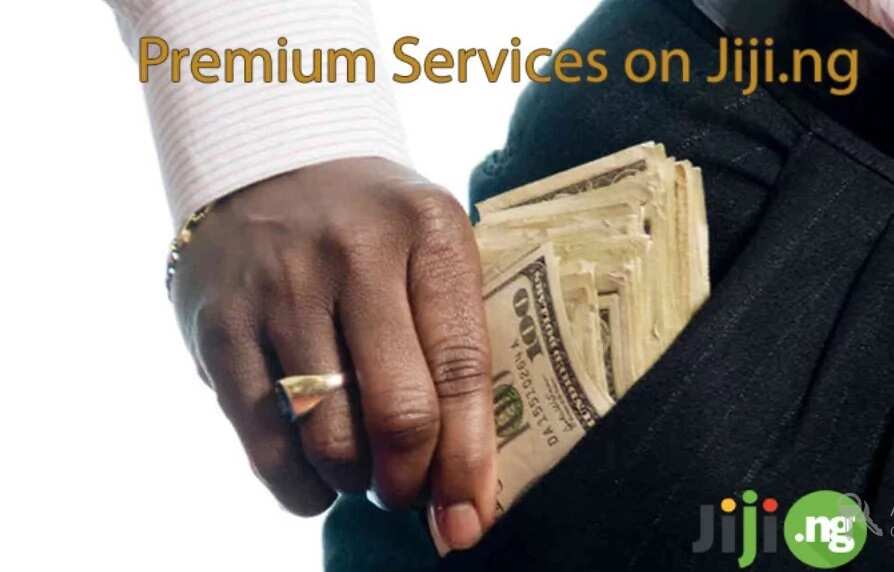 One way or another, results are all the same: you cannot sell your stuff in spite of all knowledge and efforts. If you are afraid to become this unlucky person (no one is impervious to such outcome), you should consider purchasing Premium Services pack.
What are Premium Services and why do you need them?
It is the best solution for selling things fast. It doesn't really matter what you are going to sell or whether you are an individual or register as a representative of some business company. You join the list of the most important users, and Jiji Team gladly takes care of you.
The number of Jiji's users keeps growing. It means that over 1 million monthly buyers are not a limit. Fortunately for you, the number of sellers grows as fast. So just think how it feels when no one out of those million buyers contacts you. It doesn't feel right at all. In fact, your products are promoted only among those, who are interested in something similar.
"With boosted services your opportunities get boosted, too"
First of all, your offers are shown in the list of Boosted Ads and Trending Ads. That may already seem enough, but it is only the beginning. Boosted ads appear on the first page in their category and are highlighted – potential buyers cannot miss those offers.
You don't have to worry about getting competitive. The more advanced package you get, the less you have to do. You don't need to keep in mind all details, like a day to renew an ad. Now, it will be done automatically. What is more, boosted ads are always included in emails sent to users within promotion campaigns. Sometimes buyers don't have to look for anything, your items find them instead of it.
Here is seller's statistics, he was not satisfied with a number of views of his ads (near 70-75 views of all ads per day), but after buying Boost Business, his ads are receiving almost 554 views per day!

Here is an example of boosted ads in Laptops category: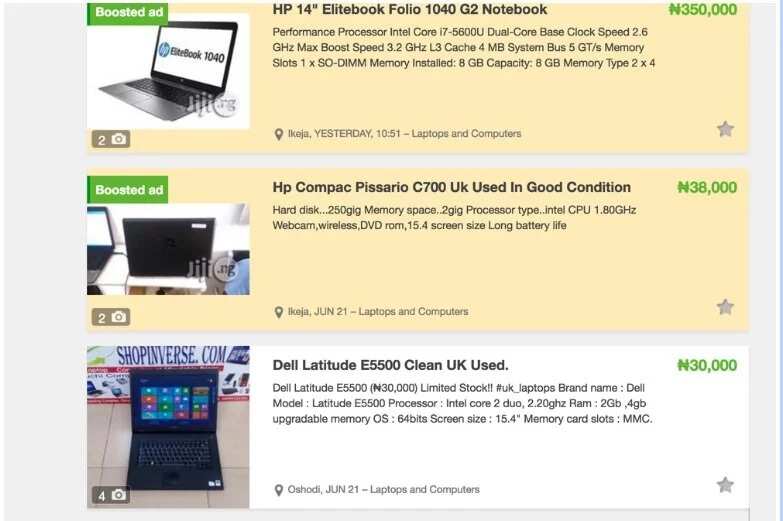 Boost plans provide personal support for every user, they don't ask for extra commissions, and guarantee that all transactions are secure.
What Premium Service to Choose?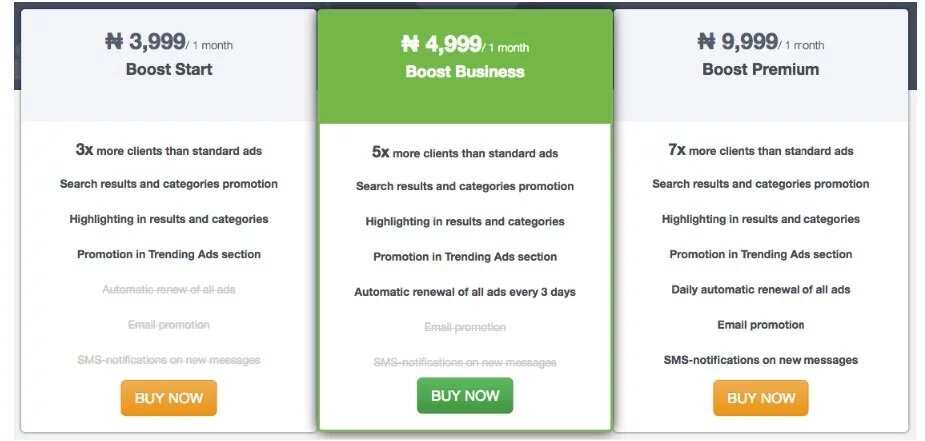 It depends, first of all, on how long you are going to use the website for sales. Think about how many things you want to sell and how often want to post ads. Then, of course, you should consider prices, which depend on the services and functions included in the pack.
Boost Business is a perfect solution to get up to 5 times more clients
- You get 5 times more potential buyers
- All your ads appear in search results and categories promotion
- Ads are highlighted in search and promotion
- Ads appear in Trending Ads section
- Automatic renewal of all ads every 3 days
Choose 1, 3 or 6-month plan for only ₦ 4 999, ₦ 11,999 and ₦ 21,999. The longer term you choose the more money you save. This is a wise investment in your business.
If you already have a successful business and need to take care of it, your option is Premium Boost that includes everything mentioned above with 7 times more potential buyers and some more pleasant bonuses:
- You get 7 times more potential buyers
- All your ads appear in search results and categories promotion
- Ads are highlighted in search and promotion
- Ads appear in Trending Ads section
- Automatic renewal of all ads every 3 days
- Daily automatic renewal of all ads
- Email promotion
- SMS-notifications on new messages
This one is more high priced – ₦ 9 999 / ₦ 20 999 / ₦ 39 199 for 1 / 3 / 6 month. But it also means your business is in the right hands for all this time.
You can also think about Top Ads Promos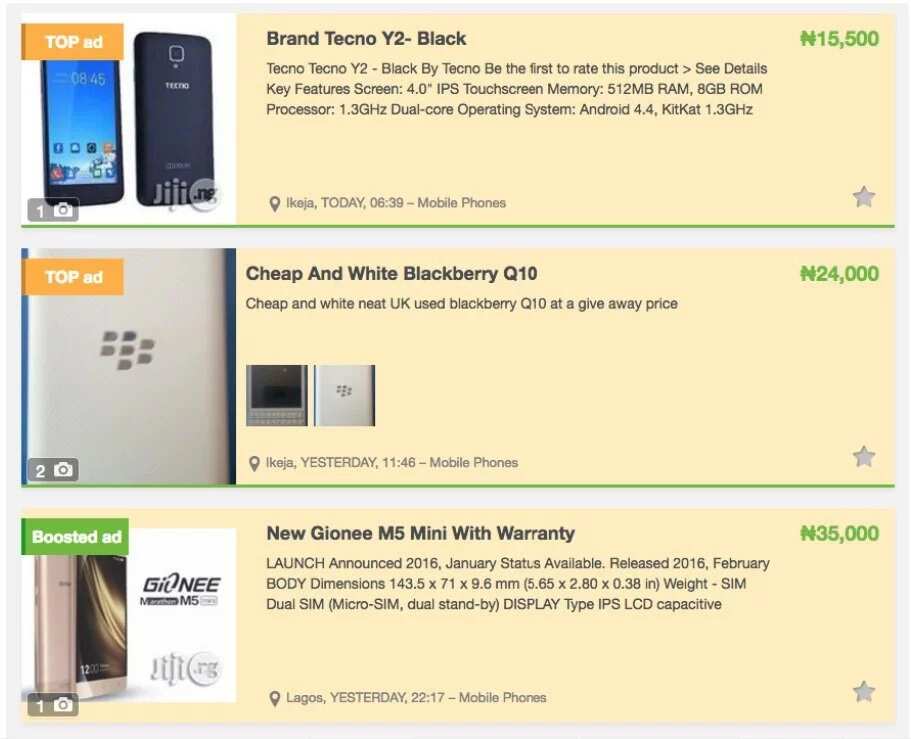 This is the best way to draw more attention to a particular ad. Top ads don't just appear first but attract 15 times more users than usual ones. With such a result you'll never ever have to worry about your items or whether an ad is composed appropriately.
Here you can check out the statistics of the advert before and after using Top of the page service. Seller got 15-20 views of his ad per day but during the period of using Top he got more than 200 AD'S VIEWS per day: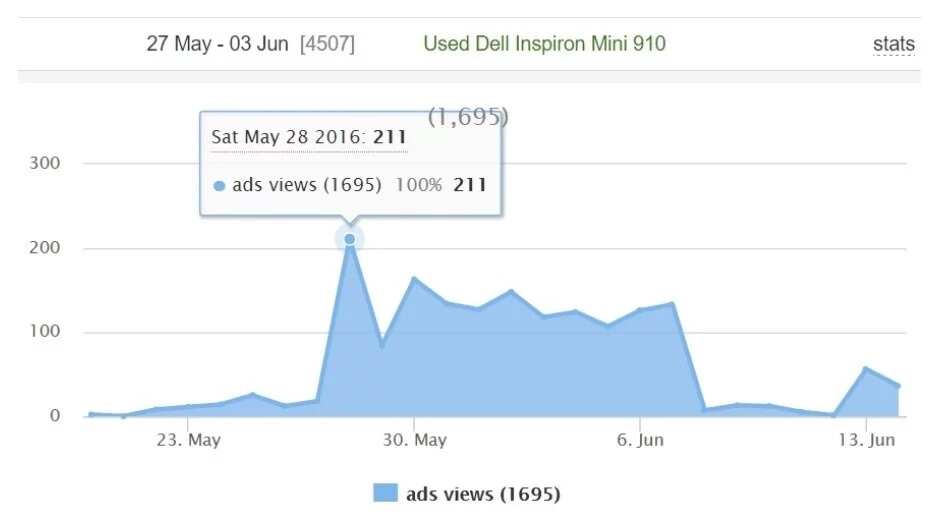 About pricing, these promos come in packages for 3, 5 and 9 ads – for ₦ 2 399, ₦ 2,999 and ₦ 4 499.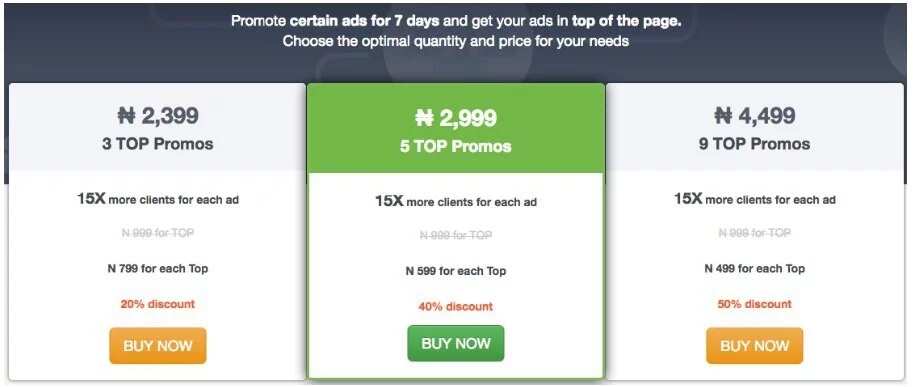 By purchasing one of the Premium Services you acquire not only smooth sales and save money. In order to get even more effective promotion, you can combine several plans and promotions.
Jiji Team can help you with this. Personal approach and a clear understanding the needs of every client are our main rules.
And here is one of the hundreds of feedback that people send us after they buy one of our Premium Services:
"Thank you so very much. I have started "seeing Jiji marvelous hands". Please don't tamper with it again o. I am on a three month plan with you amazing guys and will most likely renew my ad boost plan at the expiration of the current plan particularly as I hope my sales will even get better. God bless you. Long live Jiji !!"

You don't have to do everything on your own. Give up your worries and duties and let us take care of you. Jiji is an expert in this.
Log in to Jiji.ng now and choose one of our Premium Services!