EFCC almost arrested fake Aisha Buhari - Nuhu Ribadu
- The issue of the fake Aisha Buhari is one of the burning national discourse presently in the country
- The issue has made the wife of the president, Aisha Buhari, and Governor Ayodele Fayose of Ekiti state go into war of words
- It was reported that the person who impersonated the president's wife was mentioned in the bribery scandal of a former United States congressman, William Jefferson
READ ALSO: Fayose is a mad dog - Aisha Buhari
Nuhu Ribadu, a one-time chairman of the Economic and Financial Crimes Commission (EFCC), said the fake Aisha Buhari was involved in soiling the name of President Muhammadu Buhari, Premium Times reports.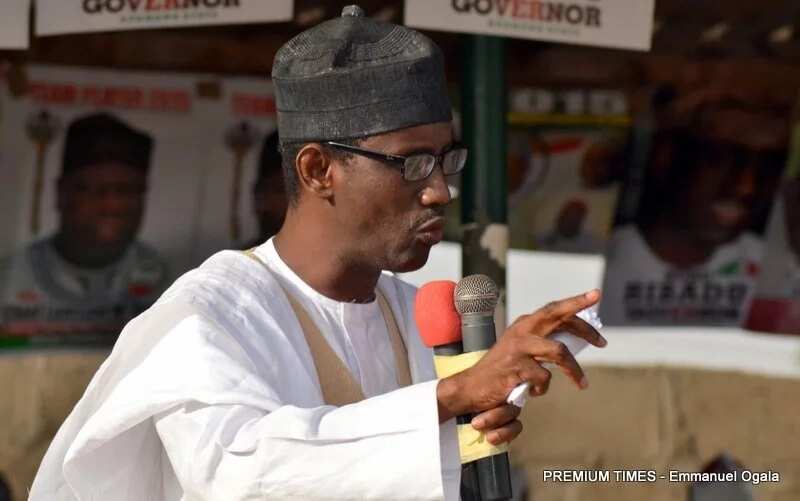 The former EFCC boss revealed how the anti-graft agency during his tenure, in collaboration with the US government, almost apprehended the fake Aisha Buhari.
Ribadu said: "She is a different person and has lived in the US for years. She is hardly in Nigeria. The EFCC was working with US authorities on the investigations. One of my plans was to arrest her before I left the commission. Our suspicion then was that she was using the Buhari name for influence.
"The EFCC laid ambush to see if she would come into the country so she could be arrested. I didn't know what happened to the plan to arrest her after I left."
Ribadu however said if Nigerian authorities wanted to know about the details of the case, it is easy to establish her real identity.
He said this should not be a problem for investigators because she recently renewed her passport at the Nigeria embassy in Washington and that they should still have a file on her.
Ribadu's successor at the EFCC, Ibrahim Lamorde, had earlier told this newspaper the President Buhari's wife was not the person mentioned in the scandal as alleged by the governor of Ekiti state, Ayodele Fayose.
In a statement signed by his chief press secretary, Idowu Adelusi, Mr. Fayose said President Buhari was far from being a clean man.
"Even the President cannot claim to be an angel," the governor said, in reaction to the freezing of his Zenith Bank account by the Economic and Financial Crimes Commission.
"The estate he built in Abuja is known to us. His wife was indicted over the Halliburton Scandal. When that American, Jefferson, was being sentenced, the President's wife was mentioned as having wired $170,000 to Jefferson. Her name was on page 25 of the sentencing of Jefferson. We can serialize the judgment for people to see and read."
Premium Times gathered from Ibrahim Lamorde that "Aisha Buhari" in the Jefferson bribery scandal was not the Buhari's wife.
"I can tell you authoritatively that the Aisha Buhari named in that case is not President Buhari's wife. It is another Aisha Buhari entirely.
"I was the director of operations at the EFCC at the time so I know about the case very well. I can tell you that it is not her (President Buhari's wife). That much we established."
The husband of Aisha Buhari, President Muhammadu Buhari, is facing challenges from different places, as some militants said, if the federal government goes to the dialogue table with the Niger Delta Avengers, other militant groups will take up arms and face the government, asking for their own fresh demands.
Source: Legit.ng