- Nigeria's  former president Goodluck Jonathan has said he has been investigated for corruption by President Muhammadu Buhari's government
- Jonathan made the comment today, June 6 during an interview with Bloomberg Television in London
- Jonathan had earlier delivered a speech at Bloomberg Studios, London
Former President Goodluck Jonathan has admitted that he has been investigated for alleged corruption during his administration by President Muhmammadu Buhari's government.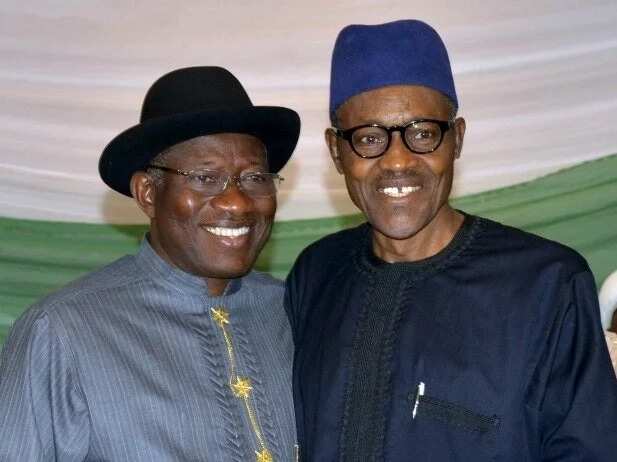 When asked if he has been investigated, Jonathan replied: "Of course, obviously, they investigated and I've been investigated.''
READ ALSO: Buhari to commission Abuja-Kaduna railway intitated by Goodluck Jonathan next month
The former president however refused to give details on what how or when the investigations took place, adding that he wanted to leave the present administration do its job.
Speaking about his achievements in office,  Jonathan said his administration had done very well in curbing corruption in Nigeria.
He also denied insinuations by present senior government officials that his administration left an empty treasury when he vacatd office last year.
"There's no way he would have inherited an empty treasury. It's not possible,"  Jonathan said.
Jonathan had earlier delivered a speech at the Bloomberg Studios with the title 'Democratic Rule and Economic Development in Nigeria and Africa'.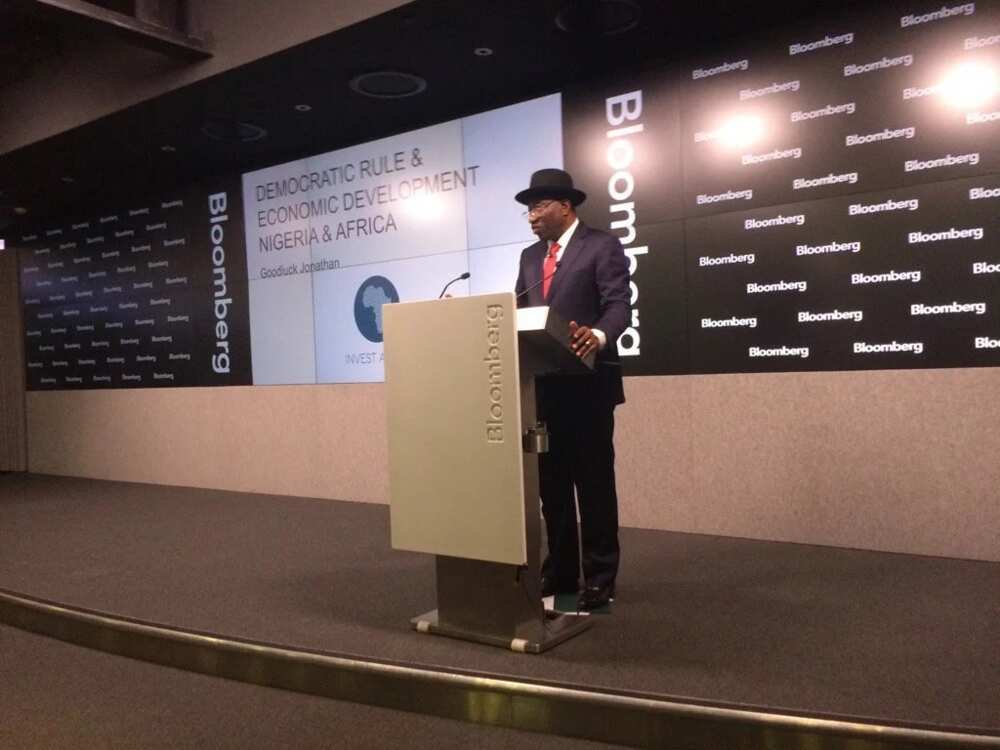 Several of Jonathan's appointees and associates are currently facing corruption charges spear-headed by anti-graft agency, the Economic and Financial Crimes Commission (EFCC).
Top of the list are former national security adviser; Sambo Dasuki, media mogul; Raymond Dokpesi, Jonathan's cousin, Robert Azibola
former minister of state for finance; Bashir Yuguda, former director-general of the Nigerian Maritime Administration and Safety Agency (NIMASA), Patrick Akpobolokemi and Waripamowei Dudafa, ex-president Goodluck Jonathan's special assistant on domestic matter.
In another twist, the Department of State Services (DSS) is mulling the idea of questioning some associates of  Jonathan to probe their alleged links with the Niger Delta Avengers.
The Niger Delta Avengers has been a thorn in the flesh of Nigerian authorities with its constant bombings of oil pipelines, as economic experts say the activities of the group could make Nigeria lose 1.4 trillion.