- The Nigerian Defence Headquarters uncovered plots by the Boko Haram sect to carry out attacks during the Ramadan fast
- Rabe Abubakar, Nigeria's director of military information, urged the general public to be watchful and report any suspicious people or objects to security agencies
- He assured Nigerians that all efforts are being made to address security challenges in the country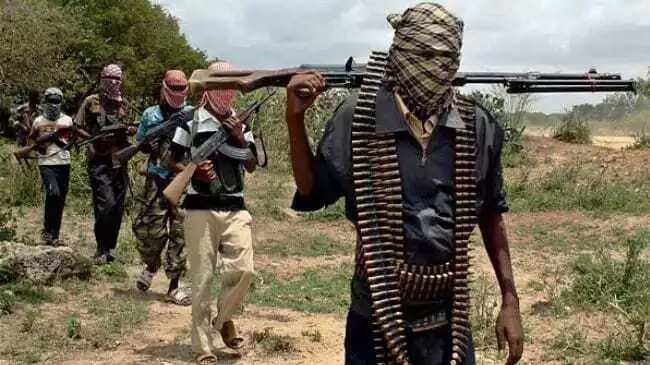 The Nigerian Defence Headquarters revealed that it had uncovered plots by members of the Boko Haram sect to carry out attacks during the Ramadan fast.
Premium Times reports that Rabe Abubakar, Nigeria's director of military information, issued the statement on Saturday, June 4.
He warned the general public of the possible treat and urged them to report any suspicious people or objects to security agencies.
"Information available to this Headquarters indicated plans by terrorists to use the Ramadan periods which usually attracts gathering of large number of persons during morning and evening worships and prayers to carryout large scale bombings.
READ ALSO: BREAKING: Boko Haram kills 32 soldiers in Niger
"Against this background, the Defence Headquarters (DHQ) wishes to once again advice the general public to be watchful of strange persons and objects in their localities particularly, around places of worships and to promptly report same to security agencies.
"It is further to advice that adequate security and surveillance be evolved by respective places of worship to forestall any unwholesome acts by some unscrupulous elements," the statement read in part.
The DHQ assured Nigerians that all efforts are being made to eliminate the remnants of the insurgents from their hideouts as well as addressing other security challenges in the country.
Meanwhile, some Boko Haram insurgents were ambushed by Nigerian military at the terrorists' stronghold and camp at Chukungudu.
During the encounter at the camp, the troops  killed 19  Boko Haram terrorists including their notorious leader in the area called Ameer Abubakar Gana.