- Governor Rochas Okorocha's maid of 20 years marries
- The governor throws a fairytale wedding for her
- The maid Cha cha helped nutured Okorocha's five children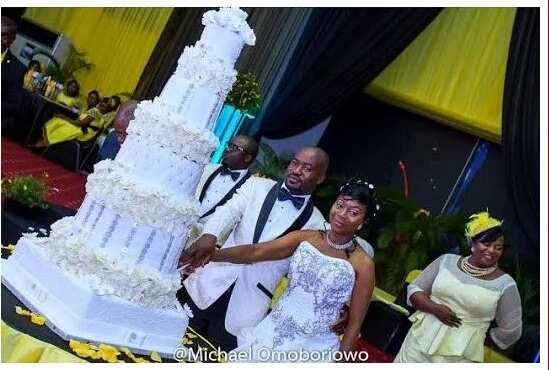 Imo state governor Rochas Okorocha has done the unbelievable by what he just did to his maid of 20 years.
The governor surprised his maid Charity who has served him and his family for over 20 years with a superlative wedding she can never thought of on Saturday, May 21 to her beau Hycenth.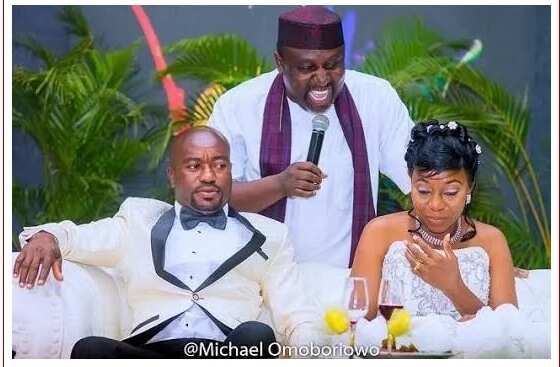 Cha cha as Charity is fondly called helped raised all Okorocha's five children. In a show of appreciation, all of Gov Okorocha's family turned out to honour her.
Photographer Michael Omoboriowo who was there to caption the moment in photos wrote thus about the wedding: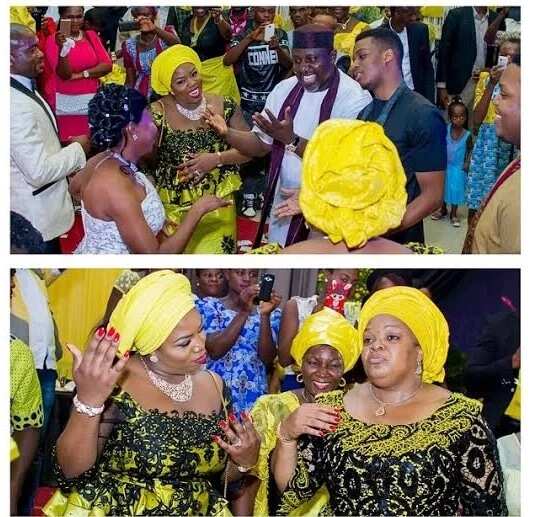 "A real life evidence of "Grass to Grace" was what played out in the life of Cha cha(charity) as she's fondly called who served as a 'maid' to the family of His Excellency Owelle Rochas Okorocha, who helped raise all of the Governors' 5 children right from childhood that two of them are now married, for whom they had to travel into the country to attend her wedding who Over 20 years as being a part of the Gov.'s family and yesterday after even she had lost hope of marriage, was celebrated with the greatest honour ever, she was showered with gifts(a brand new car, cash gift, home utensils, etc courtesy Nneoma Okorocha) His Excellency even performed a song for the couple as he stood there tear-eyed in between them. It was a real atmosphere of emotion, love and gratitude in honour of the couple yesterday."
READ ALSO: Bride called her ex's name while exchanging marital vows
Meanwhile, a group of disgruntled residents of Umuago Urualla village, Ideato North local council area of Imo state, have reportedly launched an attack on Imo European University (IEU) which construction was initiated by Governor Rochas Okorocha of Imo state.
Source: Legit.ng