- Professor Alele Williams was vice chancellor of University of Benin
- She is honouring an invitation as guest on World Environmental Day forum
- Professor Hilary Iyang also to speak at the event
First female vice chancellor of the University of Benin, Grace Alele Williams, is among dignitaries expected at the World Environmental Day forum to be held in Lagos.
The event holds in June and will have Hilary Inyang, another popular professor, in attendance, the organisers said in a statement to Legit.ng on Friday.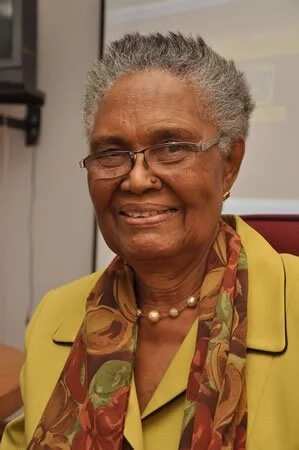 "Williams confirmed in a telephone interview that she has accepted to attend the important event as Special Guest of honour because of the importance of the environment to the entire world.
"She said that the environment remains a very important resource which should be utilised and preserved for future generations," the organisers, International Energy Communications Limited and its collaborating organisations, said of the professor of mathematics.
They also quoted professor Inyang as saying the event is very important, especially as many environmental assets have already been destroyed in several parts of the world, including Nigeria.
READ ALSO: Can Nigeria be 'fantastically great?
Iyang, who is to give the keynote address at the event, reportedly said there was a great need to use the platform provided by this year's world environment day to appraise the extent of damage, policies, and practices as well as adopt new ways and means of protecting and preserving the environment.
The professor said he would be speaking on the major themes and threats in Africa's national, regional and continental environments.
According to the organisers, other speakers lined up for the programme include professor Lawrence Ezemonye, deputy vice chancellor (administration), University of Benin, who would speak on the roles of habits, hobbies and occupations in the extinction of wildlife in Nigeria and other African nations.
READ ALSO: Ganduje says he is jealous of Ambode
While Deji Haastrup, general manager, policy, government and public affairs, Chevron Nigeria Limited, is expected to speak on 'onservation as key to protection and preservation of environment: sharing the Nigerian conservation centre experience'; Dorathy Bassey of the department of petroleum resources would speak on 'ecological fund: understanding the issues, risks and opportunities'.
Victoria Ibezim-Ohaeri, executive director, Spaces for Change, would also be speaking on 'understanding the legal issues associated with illegal trade in wildlife in Nigeria and other developing countries'.
The minister of state for Petroleum, Ibe Kachikwu, and the minister of Environment have also been invited by the organisers.
World Environment Day is celebrated every year on June 5 to raise global awareness to take positive environmental action to protect nature and earth.