Man who trekked for Buhari disappointed
- Hashimu Suleiman regrets trekking for Buhari from Lagos to Abuja
- He says Buhari's government makes things worse for the masses
- However, later Hashimu debunks rumours, pledged always support Buhari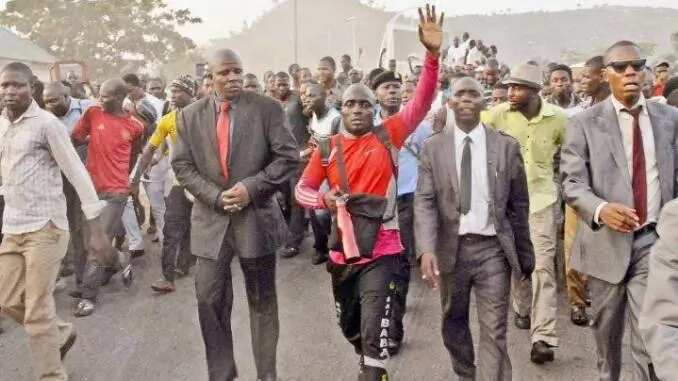 Do you remember the man who trekked from Lagos to Abuja to celebrate the victory of Muhammad Buhari in presidential poll?
Hashimu Suleiman, a year after his long trip, has said that trekking for Buhari was his greatest mistake.
The man expressed his dissatisfaction with the way the president has been ruling Nigeria in the last one year.
READ ALSO: Man trekking for Buhari gets mouth-watering offer
He said: "
Muhammadu Buhari, the main opposition candidate, won Nigeria's presidential election by 2.57 million vote in 2015.
Hashimu had made a personal promise in 2013 that should former military ruler run and win the 2015 presidential poll, he would trek from Lagos to Abuja.
READ ALSO: President Buhari might be the saviour of the Chibok girls?
As Buhari won the man was forced to fulfill his promise and on April 20, 2015, he arrived Abuja from Lagos amid a cacophony of excitements. He met with the president and other party chieftain at the presidential campaign headquarters of the All Progressives Congress.
Source: Legit.ng