- Saeon speaks on modifying her style and artistry with the launch of a new movement – 'The BoyChick with the 87Swags'
- The eccentric rapper and singer also touched on her previous experiences from her music label
- The De Be crooner added she was constrained by controversies even as she was ill-advised musically
- Recounting her situation, Saeon said she 'died' during the controversial period as she lost every zeal in her
- Launching her new movement, she releases some sexy photos and a deep message to her fans on the journey thus far 
Eccentric pop singer and rapper Saeon Moruda has written an open letter which chronicles her journey in the entertainment industry, her growing up and how much she's had to sacrifice to make her music career a reality.
Born Seun Oni, the entertainer calls her new style the "BoyChick with the 87Swags" which is basically about a fierce, dauntless female singer and rapper with the persona of a guy in aspects of her delivery, impressions on stage and more.
She is more than ready now to compete in the evolving Nigerian music industry and judging from her post on this, she said she's had to forgo a lot to get here and so there's no stopping her.
It all started for her in 2001 when she was in SS1 and had a debate with her mum on which part to follow.
Then a starry-eyed, young girl, she was convinced to pursue her education to the fullest because according to her mother it felt better as a career option after which anything else could be used as a backup plan.
But Saeon wanted to sing, she always wanted to sing, and after several back and forths she graduated with a MA from England, relocated and got her parents to see reasons why she had to follow her career path this time around having fulfilled their requirements.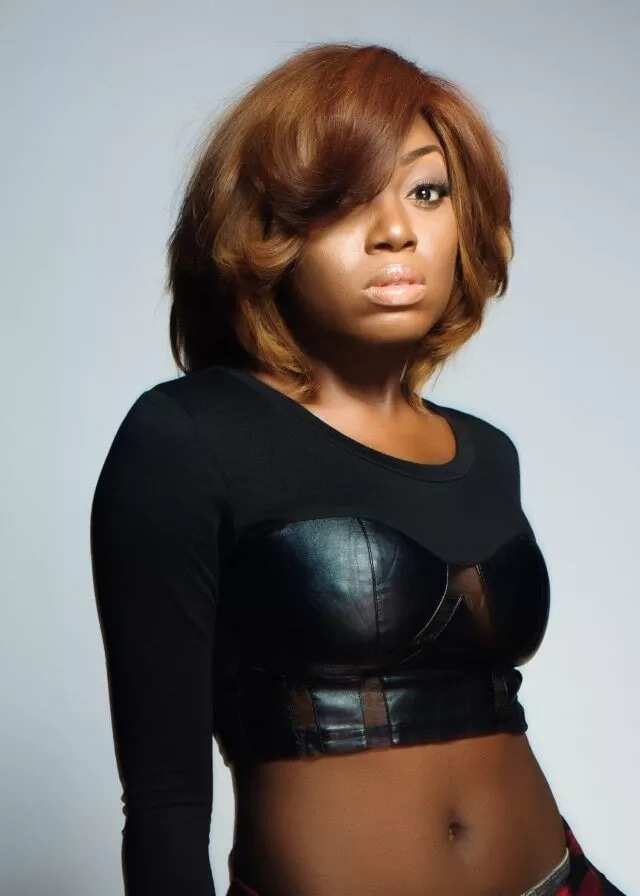 The De Be crooner talked about sacrificing a lot to chase her dreams in the arts, she's had to forgo living with the family, spending holidays with them and pretty much everything else just to focus on the music.
READ ALSO: EXCLUSIVE: What Nigerian singer said about being 'Tomboy' and sexiness
And it is gradually beginning to pay off, the Saeon brand is becoming known out there today and mainstream Nigerian entertainment has had a taste of a number of fine tracks from her from sweet-flowing love themes in Awada Erekere to downright club-ready songs in Boogie Down featuring Wizkid and then Jara, the infectove Dogado and most recently Ninu Clubi and De Be.
It's been one hell of a ride for the "BoyChick", but she says she has a lot more grounds to break with her sounds.
Her new movement with the "BoyChick with the 87Swags" is aimed at redefining her music, repositioning her sounds and serving her audience music in the exact way and manner she was built to.
According to Saeon, she had been a bit misdirected in the past which led her into creating music that wasn't typical of her true style.
She said: "I put out more songs Jara and Nekunek produced by Tintin, Bust My Brain featuring General Pype and Awada Erekere produced by GospelOnDBeatz. One thing was apparent: I wasn't getting the reaction from before. I wasn't being consistent with my sound. I had put out a sound that wasn't true to me, something I couldn't really keep up with and so I wasn't 'getting the formula'.
"I was listening too much to people's opinion on how and what kinda music I should make that my opinion became mute and nonexistent to me, causing my efforts to drown in the listener's confusion as to what the Saeon sound or brand was. All [of] this happened between 2012 and 2014."
But all of that, she said, is changing now.  She is prepared and more than ready to follow her dreams in a path truly evident of her style and artistry.
She shared her previous experiences some more in a no-holds-barred situation saying:
READ ALSO: Here's what Seyi Shay said about her recent blunders and other things
"I then released Boogie Down featuring Wizkid. I did what I could to push it the way that I knew how to. It was doing really well on the radio and I needed it to pop off in the clubs and on the streets. This was months before I got signed. Dare I say the record was growing to become a hit but came with a lot of controversy after I expressed my thoughts about not getting as much support as I had expected and was agreed on. I suffered the backlash from that as people came for me, some people I knew and most that I didn't. I actually had a couple [of] death threats and tons of negative comments sent my way. I pretty much was on my own, no one had my back, [at least] not in public.
"I remember getting just two phone calls from a couple [of] people I considered as friends but majority didn't say a word. It wasn't like they were obliged to but it would have at least encouraged me. It was as though the entire industry was against me. It was one of the hardest experiences I've ever faced. The controversy never started out as a publicity stunt but happened to take place just before I released my first body of work, I Am SAEON - The EP, which was supposed to showcase my R'n'B strengths. "[But the project] drowned in the controversy, [and] to make things worse I had no support from the label as they held off completely from promoting me barely two months after signing me. I wallowed in it. Honestly, it broke me. Not just the 'altercation' -- for lack of a better word -- but the fact that no one, not even the label stood with me, making me feel like I was wrong for spending my money and voicing out because I felt I hadn't gotten my money's worth. I felt even God wasn't with me.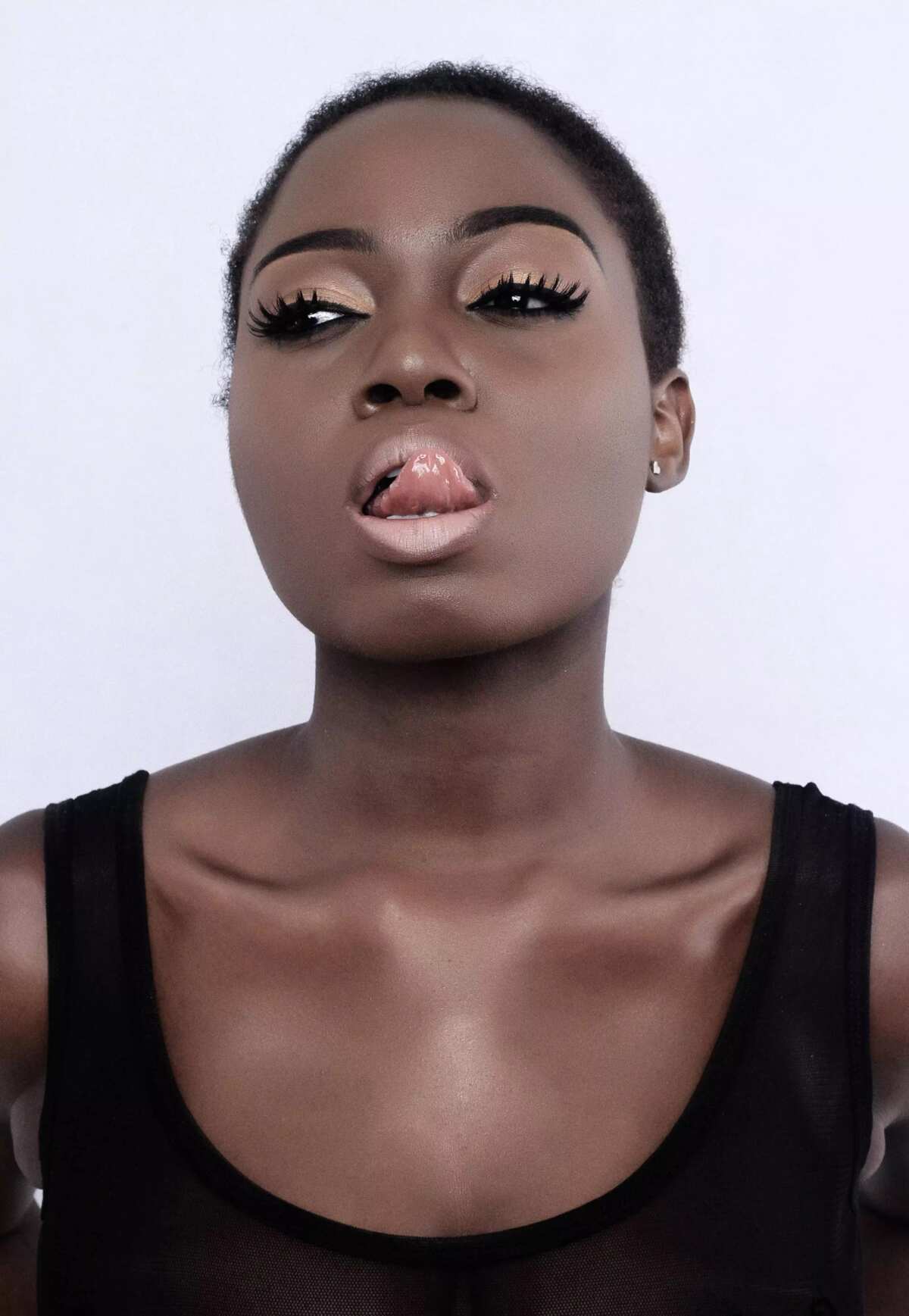 "Now that I look back, I can admit that I was wrong, wrong for not being tactful in expressing myself and wrong for not being smart about it after the fact. I should have used the buzz from this experience to keep pushing out content because as they say all publicity, positive or negative, is good publicity.
"I could have. I even went in the studio and recorded a diss track (thank God I didn't release it). I didn't ride on that buzz because I felt I needed to pause as the controversies were trumping my artistry and God-given talent, causing the listener base  and industry to focus [more] on the negatives. I didn't want that to be the case for my career. I had to re-evaluate. I had to regroup. I had to change perceptions and mis[con]ceptions. I had to let the music speak.
"I went on the longest hiatus, trying to deal, trying to encourage myself cos that's all I had, and my amazing family supporting me. But it became sour, I lost my zeal. Music had always been my go-to place [but] I [started to] hate it. It brought me pain. I became so vulnerable. I hit rock bottom. I even found myself at a point where I was ready to quit music. I actually did. My passion for creating music died. I [was dead] to myself and to my past. I told my family I didn't wanna do music anymore. I joined Jobberman and various job seeking sights. It would have been weird to do a 9-5, not that I couldn't, I just didn't want to have to keep explaining myself just in case people recognised my face from being in the news. I started looking for schools. I wanted to leave the country. I wanted to get out [of] the industry that had taken all of me and not given anything in return but a bad reputation. I was done.
"It's funny how man proposes and God disposes. I wanted something so bad that I didn't take the time to really study its surroundings. Instead it studied my short comings and schooled me till it killed me. In that death to myself and my passion came a rebirth. I let go completely and found myself again. I resurrected and fine-tuned the #BoyChick with the #87Swags in look and sound and the swags broken down to represent my music, backpacks, 'Morudan' braids and natural hair, my demeanor, outfits and footwear (mostly gotten from the men's section) and content in general.
"I had my family's constant encouragement. I found God and since then [He's] been with me. He's been my constant charger, my battery, my power pack. He's been my drive. I decided that if I was going to do this at least one more time, I was going do it my way. Do it how it came to me, straight from my heart. No filter. I was going be myself. I was going do me. Whether or not I had any support from the label. I had God, my family, my talent. Therefore I had the tools to succeed.
"I put out the R.I.C.O freestyle and boom! I got the reaction I was once familiar with, the reaction from back in 2008-2012 when I put out demos and the cover to Brymo's Ara. That for me was golden because it made me feel as though I was back on track and that I made the best decision doing me -- infusing rap, hip hop and R'n'B – [to get what I call] TrapnB. It was the beginning of the self-acceptance I had longed for.
READ ALSO: How celebs partied at one of the 'biggest' entertainment shows in May
"Next came Storí with vocals from O Jay, produced by Tintin. I bared out my vulnerability and feelings on the record and it sparked up more reactions, positive reactions. It made the various countdowns in and outside Lagos. It made me feel people were paying attention, like before when I put out the demos, but this time in bigger numbers. I was appreciative of what I had. [There was] growing support. Then I put out Dé Bè featuring YCee, the remix and cypher featuring AT, Poe, Eva Alordiah, Ozone, Tesh Carter & YCee.
"Right from its inception, I knew it was more than just a commercial record, more than just a single. It was a movement and I couldn't do it on my own, hence the various features. But more than that, it was a voice. It is [in my opinion] the Nigerian dream!
"DéBè signifies not just the English conjugation for 'get there', It stands for hope, perseverance, patience, toil, sweat, trials, failure, retries, repeats, faith, hardwork, relentlessness, assuredness, grace, favour and eventual success. DéBè is the Nigerian dream! It stands for the light at the end of the tunnel, the beginning right after the presumed end. It is my motto, my weapon. my Storí, my gift.
"It is my way of inspiring everyone on their different paths to coming to their open space and fulfilling their destinies. My way of letting us [all] know we've got to be ready to run our individual races ourselves like it were a one-man relay, that we've got to work hard and stay on our toes always. that we've got to be ready to do what it legitimately takes to get to where we're destined to be, that we've got to pay our dues and go through the process. And that even though God is the author and finisher of our faiths, our success lies in our hands. And that we've got to grab our destiny by its cojones.
"So we don't need to follow the crowd or copy. We have our individual blueprints and even if anyone stole it, they won't be able to execute it like we would. So we need to hold on and keep the consistency. Keep aiming to be the better version of the best versions of ourselves. Keeping our heads up and eyes on the prize and we will eventually DéBè at our appointed time!
"Six months after its release, Dé Bè is still a hit. That for me is priceless. Because it has changed the fact that I went from not being heard, being mocked and abused or overlooked, being nowhere on the radar or not getting any airplay at all to being all over the airwaves and on the countdown. It still is on some countdowns. It even got reactions from industry movers.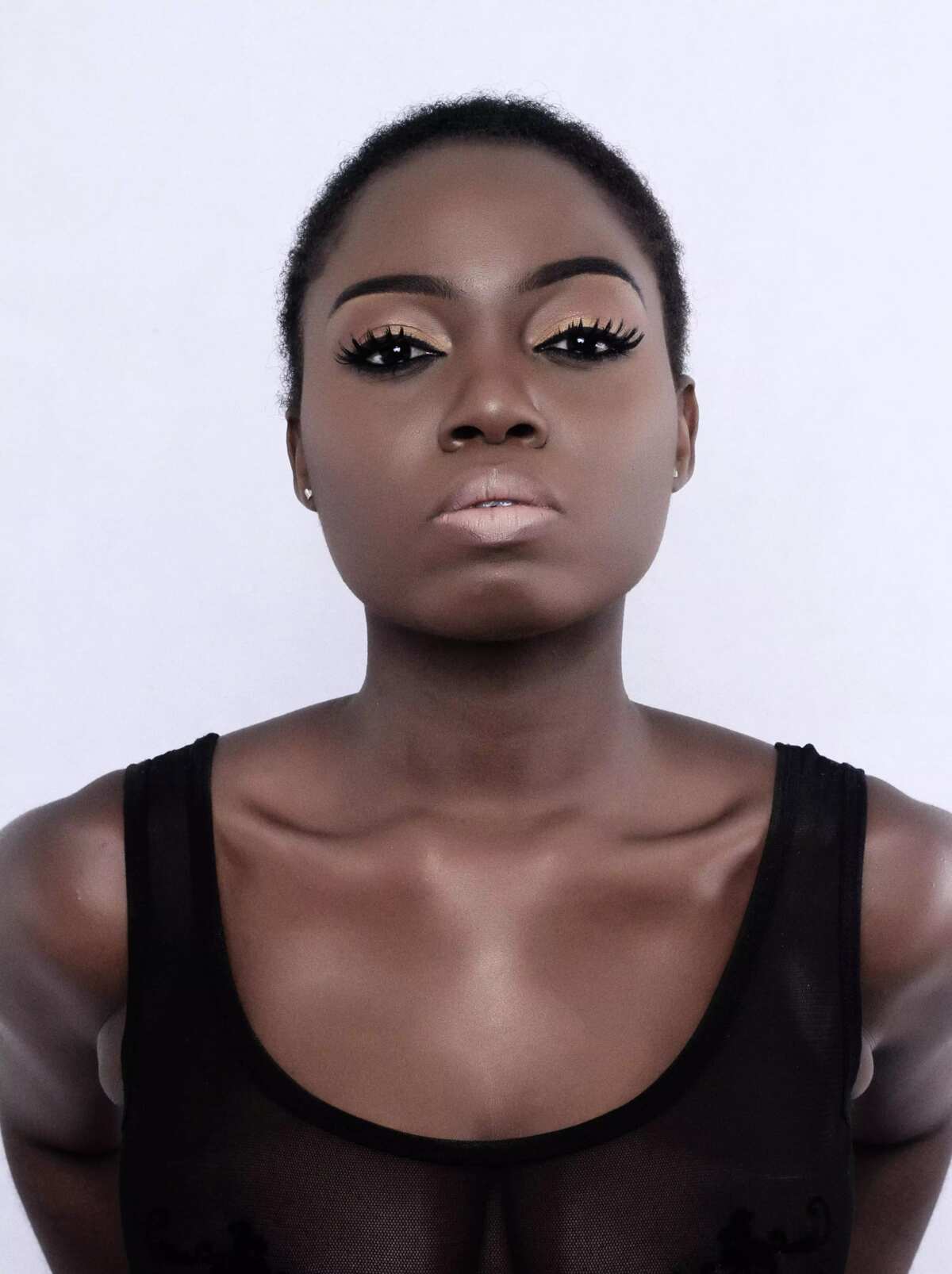 "It has changed my Storí and caused me to realise that I have not just a fan base but friends who love my gift, are inspired by it and who really wish me well. For that, I am grateful, grateful for my support system, my family. I am elated that barely a year after I decided to give up my passion, God has turned it all around for my good. I am thankful for every 'Morudan' and soon-to-be-Morudan' out there who constantly rides for me. I will continue to give you all a reason to remain [with] your decision to support me. I will give you the real me always. Good music always. I hope to inspire you with everything I do.
"I still have a lot to do and I work hard every day to get to where I wanna be and even past it. I'm on my lane. I'm on a journey and this time it's my journey. It is my prayer that just as I've found my lane, you will all find yours. You will find your DéBè. You will find your Nigerian [dreams] and achieve it!"
Saeon has been around in the Nigerian music industry for some years and her style is really attention-worthy.
READ ALSO: EXCLUSIVE: Beef between P-Square, Jude Okoye is unfortunate – Saeon
She needs, however, to understand that even though controversy sells there's no hard and fast rule to achieving anything in life. As a result, she needs to sit back, relax and understand that everyone is unique hence what works for the first man mightn't for the second man.
Saeon began to create to create buzz with the single Awada Erekere and when she dropped Boogie Down ntohing and most recently De Be nothing changed in terms of her talents and musicianship. If anything, her songs have shown that she is gifted.
She only needs to carefully examine herself in aspects of her personality and then do as much as possible to avoid controversial situations as talent is never enough.
Hers is another wonderful story of never say never and we hope in the ends she gets the much-anticipated revitalization as she puts out new music.
Though somewhat outlandish, Saeon has what takes to go far musically. We hope she discovers herself truly and fully as time waits for no man.
Seun Oni more commonly referred to as Saeon Moruda is a Nigerian rapper and R&B singer. She is originally from Ibadan although she soent most of her early years in Festac town, Lagos.
She attended Queens College, Lagos and then Babcock University for her degree.
After her return from England for post graduate studies, she delved into music and it has been a growing process ever since.