- After Legit.ng's several reports on the poor lifestyle of Late Rashidi Yekini's mother, some meaningful Nigerians pitied the woman and raise funds for her
- A bank account was opened on her behalf and goods were bought for her mini store 
 - Cash was also handed to her to enable her attend to little errands
It was a sunny Saturday afternoon in the month of January when Legit.ng's reporter, Ibitoye Shittu paid a visit to the hailing mother of the late Legend, Madam Sikiratu Yekini. We met her in a terrible state where she pleaded to well-meaning Nigerians to come to her aid and help her out of poverty.
Please find below the previous Legit.ng's exclusive report on Madam Sikiratu Yekini.
Exclusive: Mother of late Rashidi Yekini cries for help
Rashidi Yekini's mother sells bread and soft drinks to survive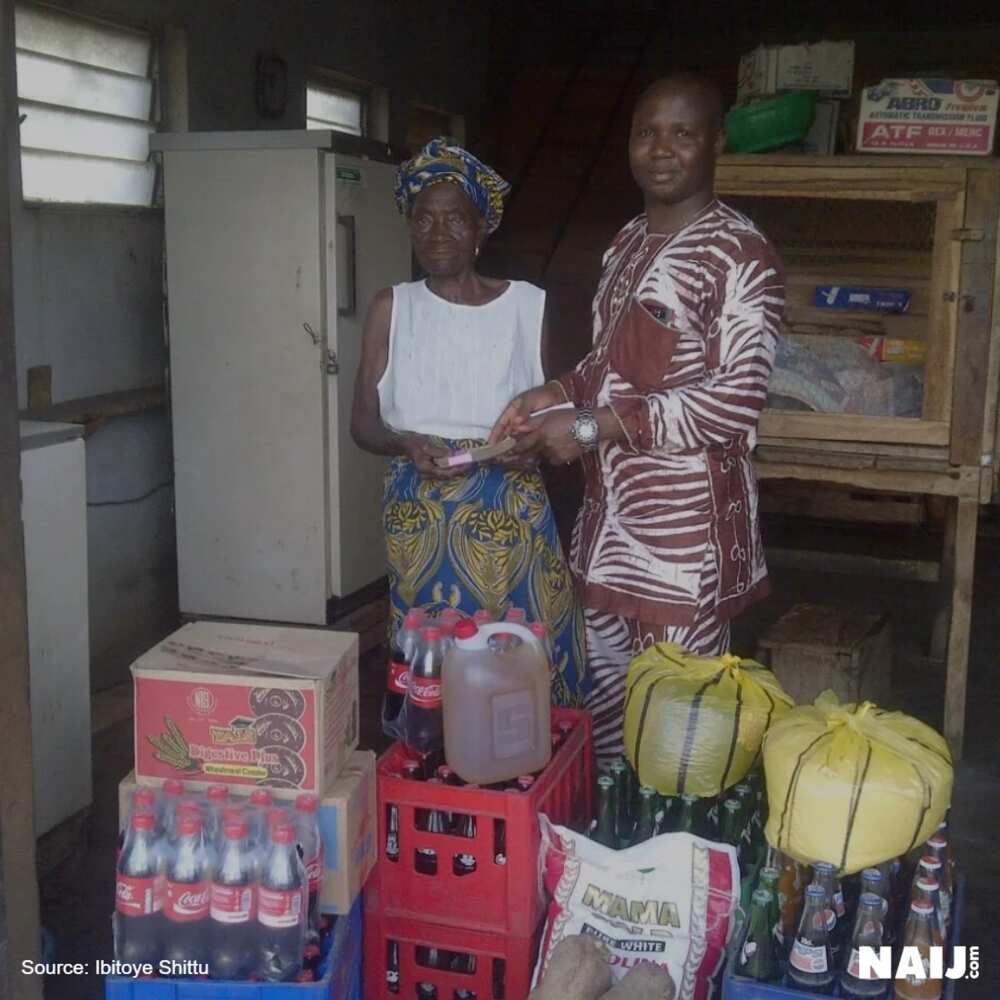 A group of good samaritans who were touched by the current status of the mother of late former Nigerian football star, Rashidi Yekini have raised the sum of two hundred and twenty thousand N220,000 for the octogenarian.
It would be recalled that Legit.ng Sports visited Mama Sikiratu Yekini again on Saturday May 7 where she was seen selling bread, sachet waters, soft drinks and others as a means of survival since the death of her late son.
READ ALSO: At last! Here is what House of Assembly will do for late Rashidi Yekini
She however narrated all the ordeal she has being passing through since the demise of her son claiming that life has been difficult for her since she lost Rashidi Yekini.
A man named Suraj Tunji Oyewale who is a successful chattered accountant based in Lagos championed a course on his facebook page for some monetary contribution for Mama Sikiratu Yekini after reading our reports on what the woman has being going through, and in less than 48 hours, N220,000 was raised on behalf of the woman.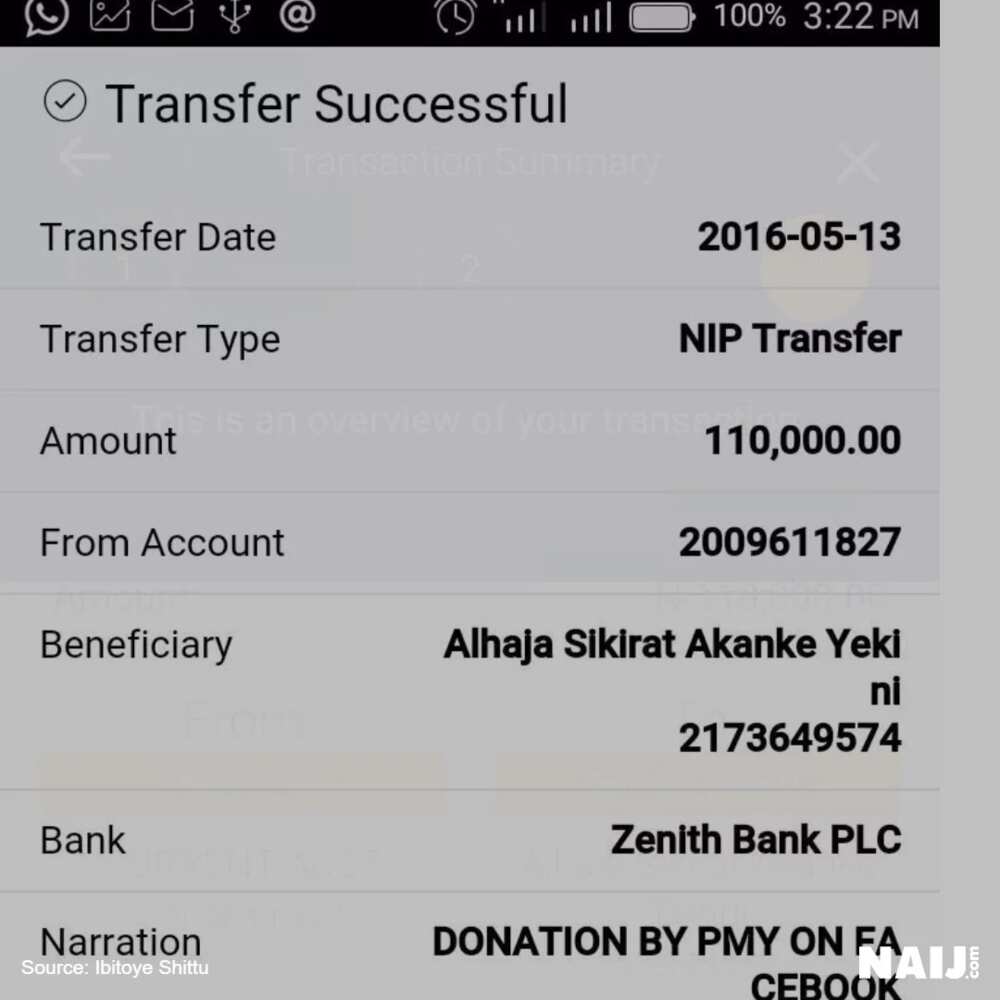 On his own part, Suraj Tunji Oyewale promised to put Mama Sikiratu Yekini on a monthly pay for the next one year and therefore applauded all the people that stood by him to raise this fund.
"I'm humbled by the trust reposed in me and grateful for heeding my mobilisation call in this period when everything is tight everywhere.
"May we never have to beg the public for money, and from my own end, I will put her on a monthly token pay for the next one year as sadaqat," Oyewale said.
Meanwhile the money was divided into two parts in which one hundred and ten thousand (110,000) naira was deposited into Mama Yekini's Zenith bank account by Femi Olabisi who was sent by Suraj, and the transaction was monitored by Legit.ng's reporter, Ibitoye Shittu.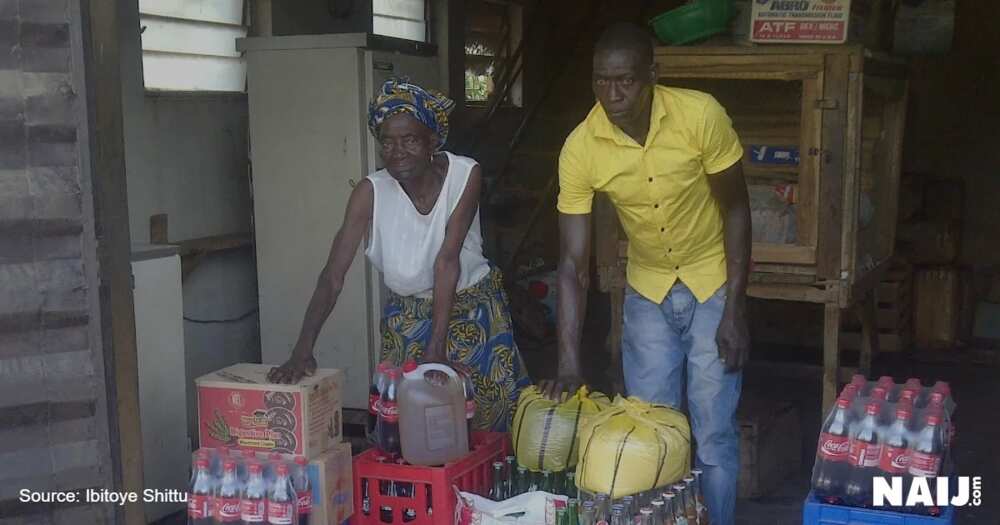 The sum of fifty thousand naira (N50, 000)  was handed over to the aged woman at her residence in Ijagbo, Kwara State while the remaining 60,000 naira was used to stock Mama's shop by Femi Olabisi and Legit.ng's Ibitoye Shittu.
Meanwhile, there has been some reports in the local media challenging mama Yekini that her son took absolute care of her when he was alive, and mama acknowledged the fact that she was well taken care of when her son was breathing.
READ ALSO: Which team takes La Liga this season? Barcelona or Madrid?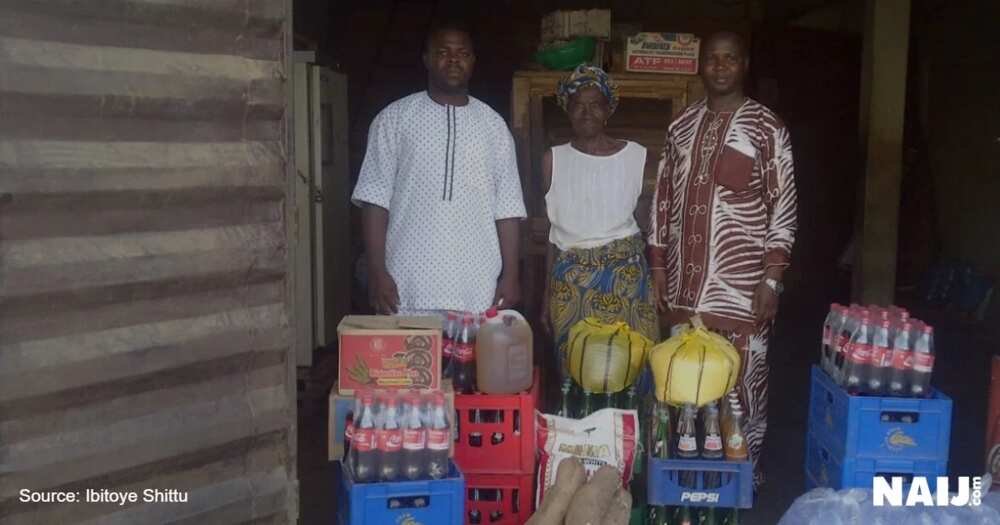 "I have been hearing some media people misquoting my words because I never said my son never took care of me when he was alive, my son built a house for me where I currently live and its just so unfortunate that I lost him when I needed him most.
"I want to thank all the people who put their hands in their pockets to help me, and I pray that God will be with you all," she said amidst tears to Legit.ng afterwards.
Late Rashidi Yekini remains Super Eagles highest goal-scorer with 37 goals, and he would forever be remembered for scoring Nigeria's first FIFA World Cup goal on June 21 1994 in Dallas, USA against Bulgaria.