- The Naira has begun to lose value on the parallel market again
 - The national currency slumped against the US Dollar and British Pounds Sterling last week
 - Check out how President Buhari's removal of the fuel subsidy has affected the Naira and keep up to date!
It has been a tumultuous week for Nigeria after the federal government and President Muhammadu Buhari's decision to remove the fuel price subsidy at national petrol pumps.
Trade unions, including the Nigeria Labour Congress, have threatened to take nationwide action in response to the price of petrol rising from N87 to N145.
READ ALSO:  Fuel subsidy crisis - Melaye gives Buhari 7 day ultimatum
The growing controversy comes as President Buhari visits London, the British capital, to attend an international summit on corruption.
Nigeria is ranked by Transparency International as one of the most corrupt nations on earth, and the British prime minister David Cameron was caught on camera agreeing with the NGO's statistics.
READ ALSO:  David Cameron spits on Nigeria's integrity
So, with the two most problematic issues of Nigeria's history dominating the headlines again, it is perhaps no surprise that the Naira has dived in value against the US Dollar and British Pounds Sterling (GBP).
What is clear is that domestic issues can have as much of a serious effect on Nigeria's economy as major international events.
While the Organisation of Petroleum Exporting Countries (OPEC) basket price, which represents the global average of oil prices, has rise, the Naira has lost value, slumping over the last week.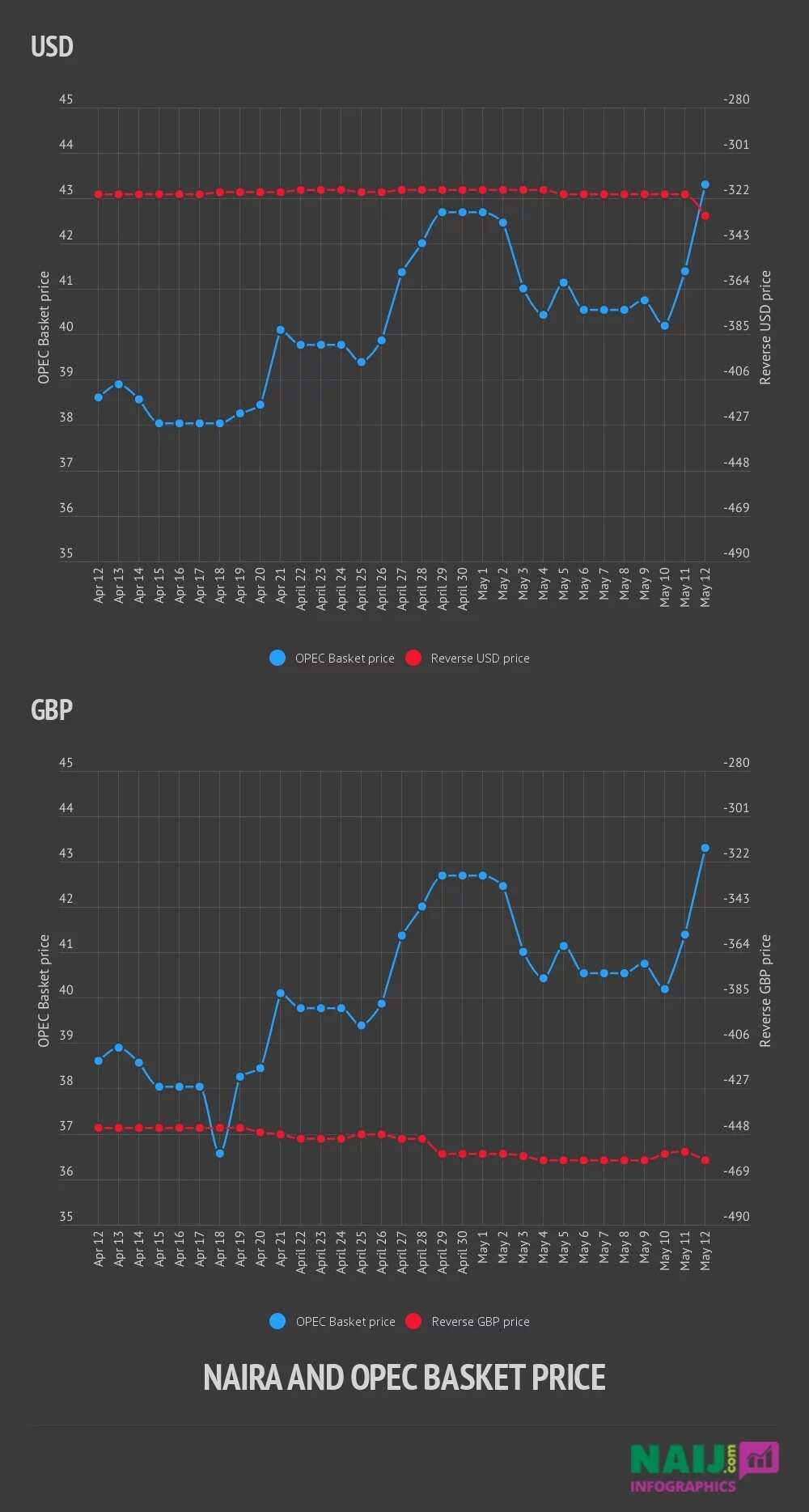 Will the presidents petrol policy end up being a good measure for Nigeria, or will it be a disaster as the unions promise?
Check out our infographic next week so you can ensure you do not miss anything!
READ ALSO:  Reuben Abati:  President Buhari, Cameron and Corruption
Source: Legit.ng