- The vice-chairman of Leicester opens up on Jamie Vardy's former dirty lifestyle
- He also said that he never wanted the club to sign Vardy from a lower division
Leicester's Vice-Chairman, Aiyawatt Srivaddhanaprabha has revealed that Jamie Vardy comes to training drunk.
Speaking in an interview with Thai magazine called 'a day', the club chief said he never wanted the Foxes to sign the England striker from Fleetwood Town not until he was persuaded.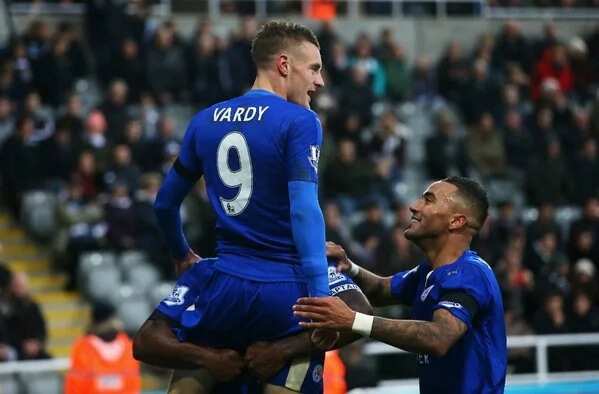 "I was against signing Jamie Vardy in the first place. I asked Nigel Pearson and Steve Walsh about him, checked the scout reports, and I started to believe he would be a good signing.
"Back then, I think he didn't even have what it took to play in the Premier League. The day we bought him, he came to me and thanked me for changing his life. He had never had this much money so he was over the moon already.
"He went straight from the bottom to the Championship, which eventually led him to start drinking booze every single day. We had no idea what to do.
GET for FREE: Get the latest sports news on Naij Sports
"I didn't know about this until someone told me that he came to train while he was still drunk.
"He said he didn't know what to do with his life. He'd never earned such a large amount of money. So I asked him 'what's your dream? How do you think your life should be?
"After that he simply quit drinking and started working hard in training," Srivaddhanaprabha said.
Vardy has been a stand out performer in the Leicester's historic Premier League win side this season with an impressive 20 league goals and two more in other competitions.
The England striker has been named player of the season by Football Writers Association (FWA) and was also included in Premier League's first XI.