- Nigeria's economy is largely dependent of its major natural resource, crude
- There have been various moves by the federal government to diversify the economy especially in this time of falling oil price
- One of such sectors that can generate revenue for the country is culture and tourism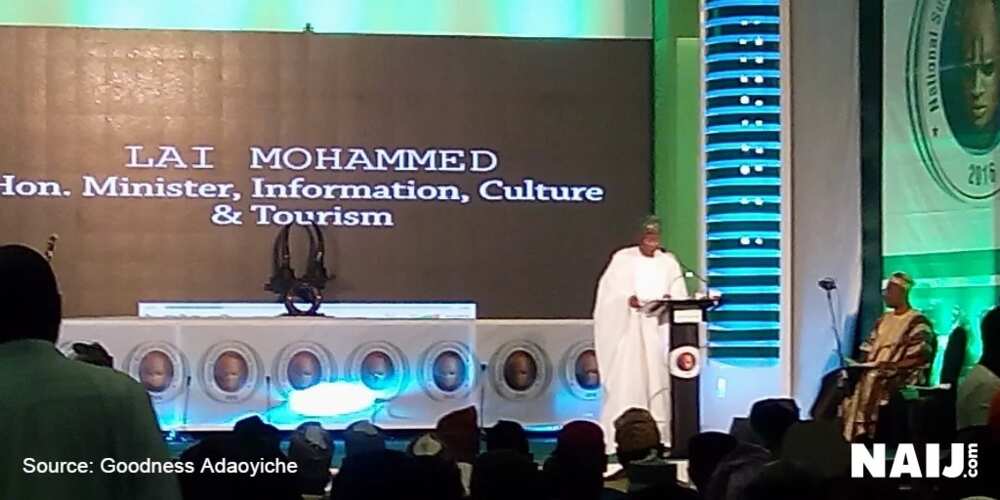 With the ongoing efforts to diversify the economy, the federal government has revealed plans to harness the potentials in the culture and tourism sector.
Lai Mohammed, the minister of information, culture and tourism disclosed this at the opening ceremony of the national summit on culture and tourism in Abuja on Thursday, April 27.
The minister described Nigeria's cultural heritage as a "soft power that can confidently take over the world" adding that it could also promote international diplomacy.
READ ALSO: World wrapper man plans to run from Abeokuta-Lagos
"We have a vibrant culture sector which is second to none in the world. Moreover, our cultural heritage is a soft power that can confidently take over the world.
"We have to leverage on the potentials in our culture to help drive our tourism sector so as to obtain our share of the global tourism benefits that would help resuscitate and redefine our industry for sustainable economic development," he said.
The minster said tourism contributes over 5% of the global Gross Domestic Product and over 10% of the exports to about 41 of the 50 poorest countries in the world.
He called for long term strategies to develop the culture and tourism sectors such that they become the mainstream of the economy.
He called for the collaboration of key stakeholders and pushed for the provision of visa-friendly regimes as means of attracting tourists into the country.
READ ALSO: Economy: We need spiritual rebirth as a nation- Gani Adams
The tree-day event kicked off on Wednesday, April 27 with a gala night which had in attendance top government officials and Nollywood practitioners.
The theme of this year's event is Repositioning Culture and Tourism in a Diversified Economy.
In a related development, the Ogun state ministry of culture and tourism recently organised Nigeria's first-ever drums festival in Abeokuta, the state capital.
The event which was a gathering of drummers from every part of the country featured the unveiling of the world's tallest drum.