Opinion: Was Dagrin really in the Illuminati?
Editor's note: It is seven years since the death of Dagrin; the famous artist who ushered in a new era in indigenous rap in Nigeria. Dagrin's death was likened to that of another famous rapper Tupac as the two seemed that predicted their demise in songs released prior to their death. Legit.ng's contributor Udochukwu Ikwuagwu discuses the rumours about Dagrin's alleged connection to the infamous Illuminati.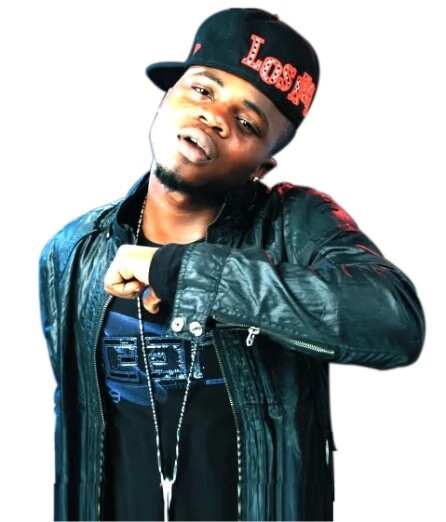 On April 22, 2017, will be the seventh remembrance of the passing of hip hop artiste, singer and record label executive, Oladapo Olaitan Olaonipekun aka Da Grin. Many tears shed, many records waxed in memory of the late rapper but, surprisingly, controversy has trailed the demise of the Missofunyin Entertainment act with involvement in the Illuminati making the rounds.
Some weeks ago, a video went viral on social media. According to reports the video was shot a week before it hit the internet, and was a 'deliverance' session by one Dr. Chris Okafor of the Mountain of Liberation and Miracle Ministry, Lagos, involving a self-professed witch.
READ ALSO: Pastor speaks with god of Illuminati, exposes top Nigerian singer (photos/video)
Seconds into the clip came: "…Beyoncé, Rihanna, Jay Z…they are worshipping us, if you don't know—they are our servants, they are our agents…I am Baphomet, the god of Illuminati."
"People like Nigerian artistes…they know themselves…Da Grin…We killed him because he refused to give us his mother," the 'witch' uttered the most ludicrous of her claims.
Watch the "the witch's" confession below:
The claim by a 'witch' that Da Grin sold his soul for fame and fortune like the legend Faust has been perpetuated since his untimely death.
In February 2011, almost a year after the great rapper passed, one Esther Falodun of the Asiri Nla (Great Secret) fame 'confessed' that Da Grin's death was as a result of non-fulfillment of the terms and conditions for selling his soul for riches and popularity. Sources alleged that the 'witch' died immediately after her confession, after her claims packaged into a quick selling CD had done numbers in and outside Lagos city. How convenient for the 'witch' to have died after raking in thousands?
Tunde Peters, Da Grin's manager responded to the outrageous claims: "[…] they are looking for what to eat!" On his own part, Ope Banwo, the producer of the late great's biopic Ghetto Dreamz, said on the video, "[…] riddled with inaccuracies, production and factual flaws—To be honest with you, the whole thing is fake—I have watched the video and I am sure the whole thing is fake."  But that didn't stop conspiracy theorists from going to town with those claims and even connecting dots where none existed. Oh, Da Grin had premonition of the witches' vengeance and his ultimate death so he recorded If I Die to warn us. Didn't he rap "aimoye aje/aimoye osho (You don't know how many witches and wizards)" on Ghetto Dreams, of course he knew about the coven's plan to kill him? Then they reference other songs he talked about witches and wizards, and connect the non-existent dots, unveiling their grand theory to keep the myth alive and well.
READ ALSO: Check out the billionaires who are the biggest sponsors of music in Nigeria
As though the theorists were bored and needed another strike, in July 2015, a 'friend' of Da Grin and a self-confessed Satanist, Shegzy Da Beast, went to the media with that same single story: "Da Grin was to sacrifice his mother for his life to be continued (sic) so decided not to sacrifice his mother and then he died." It could be that Shegzy was a media concoction: no picture, no video, just an 'interview'. Whatever the case, the myth was solidified, and the old, tired tale of blood money dripped on!
It has become the go-to response for cynics when the genesis of the fame and/or popularity of a public figure get questioned: blood money! Fame belongs to god or the devil, so when they find it hard to wrap their heads around the origin and answers to theories elude them—blood money! Da Grin's rise to stardom was so sudden he must have sought spiritual help. But, was it sudden?
Da Grin launched his career in 2006 with the Still on the Matter album. Although the album tanked, Da Grin's display of raw lyricism even on the elementary beats was commendable and resulted in Nii 94 off the project becoming an underground classic. The failures of Still on the Matter penetrating the mainstream market didn't hold Da Grin back as he kept on his grind. Now take the "aimoye aje/aimoye osho" line into context: "aimoye aje, aimoye osho (Many witches, many wizards)/aimoye many times ti mo n play free show (Many times I rapped for free at shows)/aimoye igba t'awon ni ki n lo give up (Many times I was told to give up)/Won ni mo local, won 'na mi oon se hip hop (Saying I was local and not hip hop enough)/But mo wa determined, mo de wa focused (But I was determined and focused)/To ri e l'oruko mi se n spread bi staphylococcus (That's why my name now spreads like staphylococcus)."
When hip hop started in Nigeria in the late nineties/early joughties, artistes AY, Lord of Ajasa and 2Phat who rapped in Yoruba weren't accorded that same acclaim and respect as their counterparts who rhymed in English and/or Pidgin English. At a time when it was hard to be successful as a rapper as the genre was probably the fifth popular after pop, gospel, fuji, highlife; how much more one delivering rhymes in Yoruba or another local language—they were derided, considered inferior and 'not hip hop'. It was in this era that Da Grin kicked off his career, culminating in his début album dropping in 2006. Da Grin picked up his rhyme book and kept writing and recording and performing free shows for his dream was to be famous.
READ ALSO: Lil Kesh finally bares his real feelings on losing the Headies Next Rated, check out what he said
Luck shined on him when in 2008 he hopped on YQ's Efi Mile and stole the show; same year his blazing hot lines on Lala's Idi Nla ensured he was featured on two hit singles within a year. The buzz from the two singles resulted in the classic Pon Pon Pon in January 2009. Da Grin's deft lyricism, clever wordplay and unmatched flow brought the hard hitting I Get Money-sampled beat to life. Da Grin-Sossick collaboration was flawless; his witty lines all over the record had many quoting them around town. Months later, he featured on other hit singles: CartiAir's Owo ati Swagger (Remix) and Kode's Where Dem Dey. Also, he dropped a follow-up single, Kondo, which became a street hit. In August 2009, Da Grin released his sophomore album C.E.O (Chief Executive Omoita) to critical acclaim. It is then puzzling to credit his growth to the underworld. For an artiste that showed growth on run-up singles and his second album, where were the witches to lay claim? He was once a bricklayer; had to do other odd jobs to make ends meet, the witches didn't help him? YQ's Efi Mile street banger that got people talking must have been the workings of Illuminati, too? This was a young man who struggled to get his name out but now Illuminati takes credit for his blood, sweat and tears?
There's history to this fascination people outside the music industry have with the underworld. This fascination rears its head in the unfortunate link between music/pop culture and Illuminati/secret societies. Things got blown during a March 4, 1966 interview when John Lennon of The Beatles declared: We're more popular than Jesus now! Months following that remark and public boycott of the group in the Christian-belt of America, The Beatles released their concept album Sgt. Pepper's Lonely Hearts Club Band. Then, conspiracy theorists began to connect the dots on seeing known occultist Aleister Crowley on the cover art (though the group had other influences on the album art like writer Edgar Allen Poe, music legend Bob Dylan, Nobel Prize winner Albert Einstein, boxer Sonny Liston, missionary Dr. David Livingstone, etc. curiously only the image of Mr. Crowley sparked conspiracy theorists' interest).
READ ALSO: On the 'roforofo' fight between 'baby' Wizkid and 'aunty' Linda Ikeji
Years later, celebrities such as rock artiste, Marilyn Manson, hobnobbing with Satanist Anton LaVey gave voice to the Illuminati story to thrive out of thin air. Sadly, this once foreign narrative has crept into the Nigerian scene. Successful artistes like P-Square, D'banj, Don Jazzy, Timaya, Olamide have been accused of 'doing blood rituals' to obtain their wealth and popularity, forgetting the hours these artistes put into their works to be successful. It could be considered venial in some quarters when we clown successes of people, attributing it to some unseen evil hand; but, in no world and under no circumstance, is it pardonable to urinate on someone's grave under the guise of 'confession'.
You could be forgiven when you rubbish the achievements and hard work of people just to score viewership and fundraise, but it is despicable and evil to spite the dead! Because Da Grin can't defend himself and wash hands from these accusations we think it worthy to name-drop him in the most malicious manner? Because Da Grin is dead, we reason we can get away with the vilest of comments? Because the Olaonipekuns will decide against suing for defamation of character, we continue in our bad behaviour? Because the world we live in is religious to the point where we don't question what's right or wrong when it touches on the metaphysical, we should let this slide? Can we honour the dead for once? Can we stop playing on Da Grin's memories? Can we let his family grieve in peace and cause them no pain? Can we be respectful in our hustle, and leave the dead from such ungodly business?
Source: Legit.ng