- The CCT chairman Danladi Umar has been accused of fraud
- Senator Bukola Saraki has reportedly filed a lawsuit against the CCT chairman
- Saraki seeks that Mr Umar excuses himself from the Senate president's case at the CCT
- Some documented evidence of bias have emerged
If reports by The Breaaking Times are anything to go by, then some very controversial documents have emerged against the Code of Conduct Tribunal chairman, Danladi Umar.
Breaking Times reports that Senator Abubakar Bukola Saraki has filed a lawsuit seeking for the CCT chairman to be excused from the ongoing trial on asset declaration, because the judge has been on administrative bail with EFCC for allegedly receiving  bribe.
It would be recalled that the EFCC dropped charges against Danladi Umar, however some very incriminating documents have emerged, which tends to substantiate the Senate president's case against Mr Umar.
According to the Breaking Times, below are the documents.
Lsit of attached documents.
File 2. Copy of Zenith Bank Cheque
File 3. Zenith Bank Account Statement
File 4. Dan Ladi Umar Statement at EFCC
File 5.  Dan Ladi Umar Statement at EFCC (continued)
File 7. The Investigation Report
File 8. The Investigation Report (continued)
File 9 – 11. Summary of Investigation
File 13. Letter by Other Judges
File 15. Letter by SGF on Dan Ladi's Case
File 17. Charges Against Dan Ladi in Federal High Court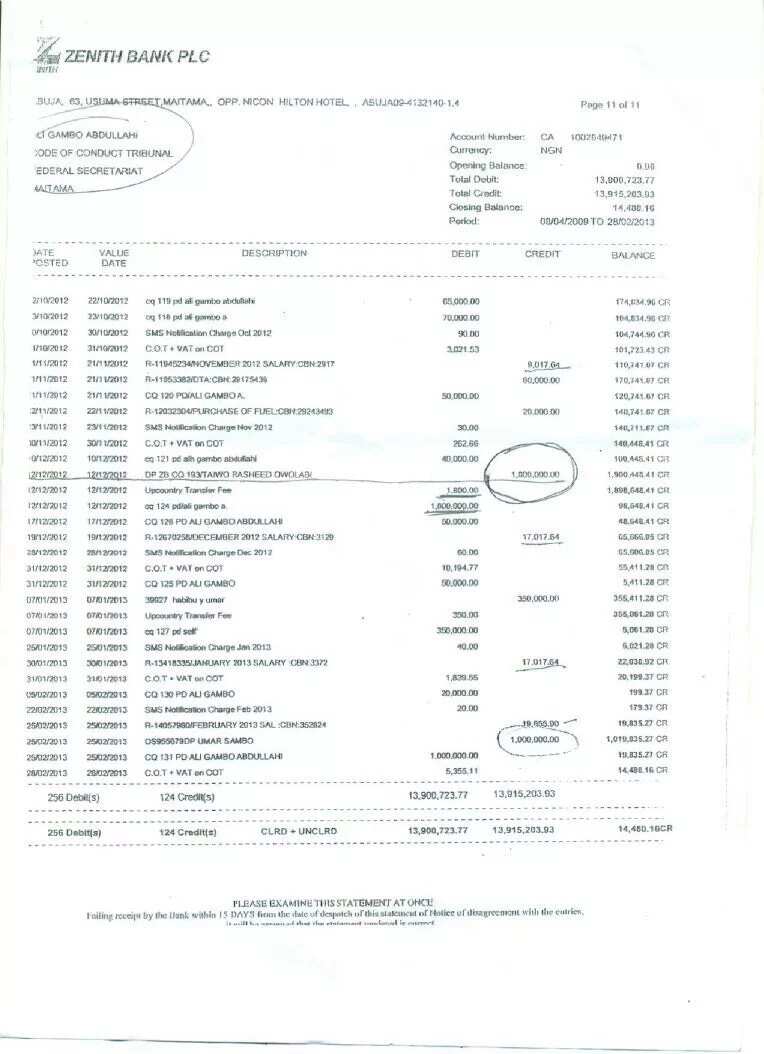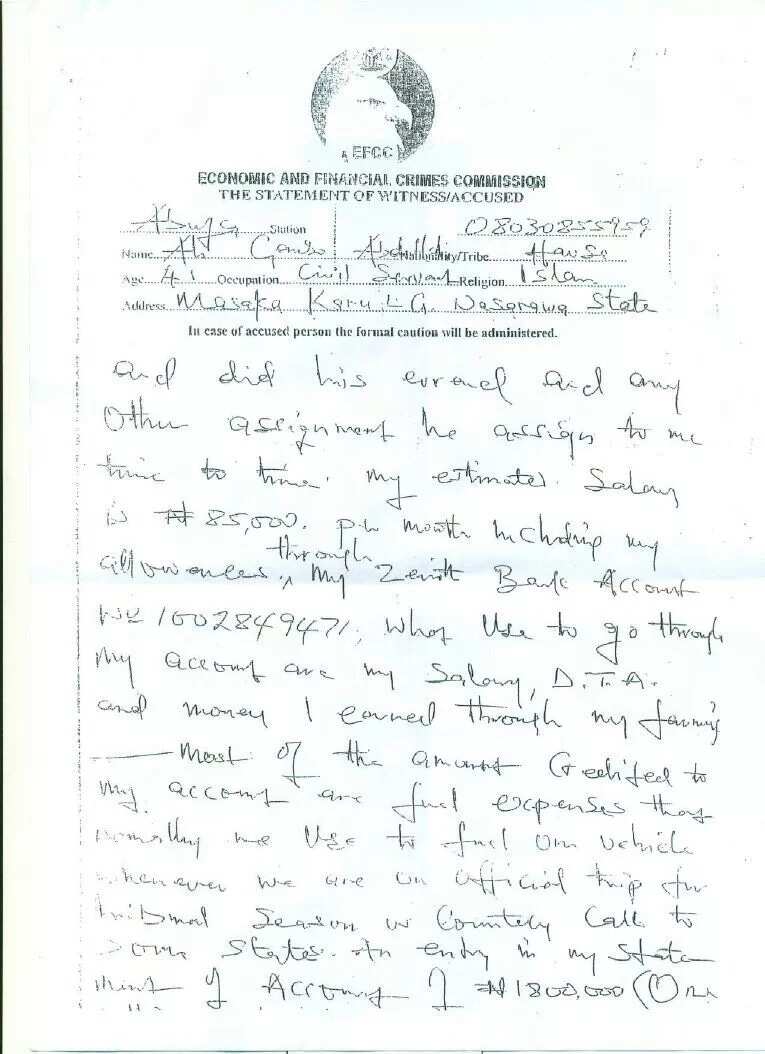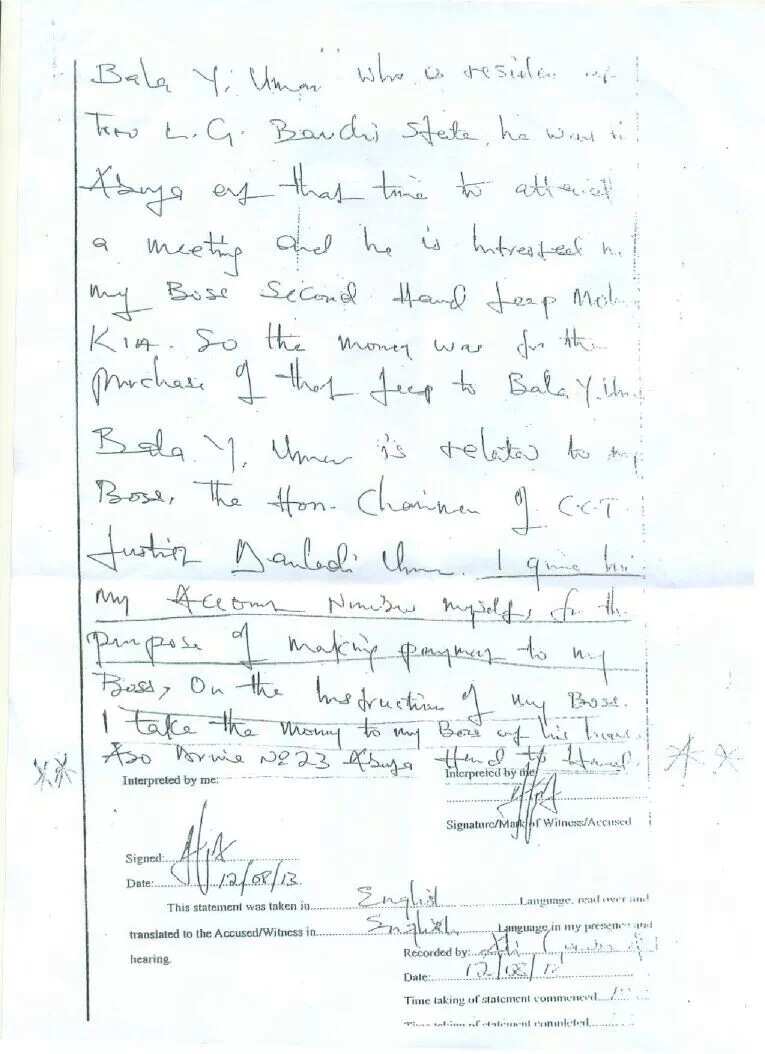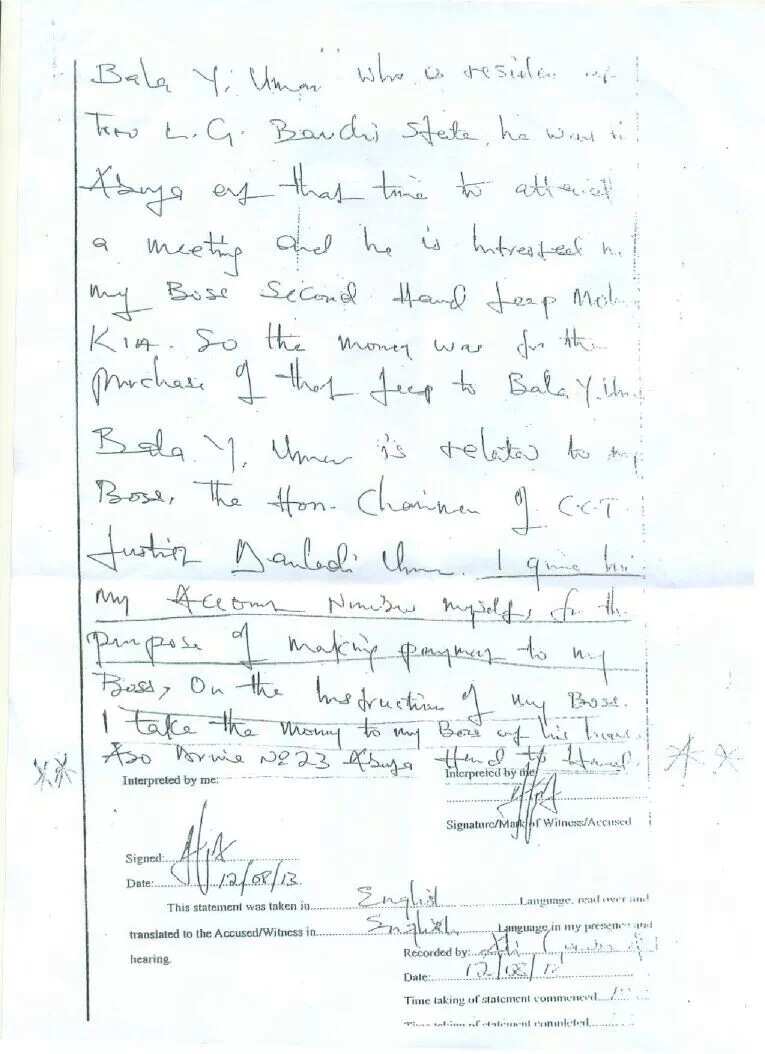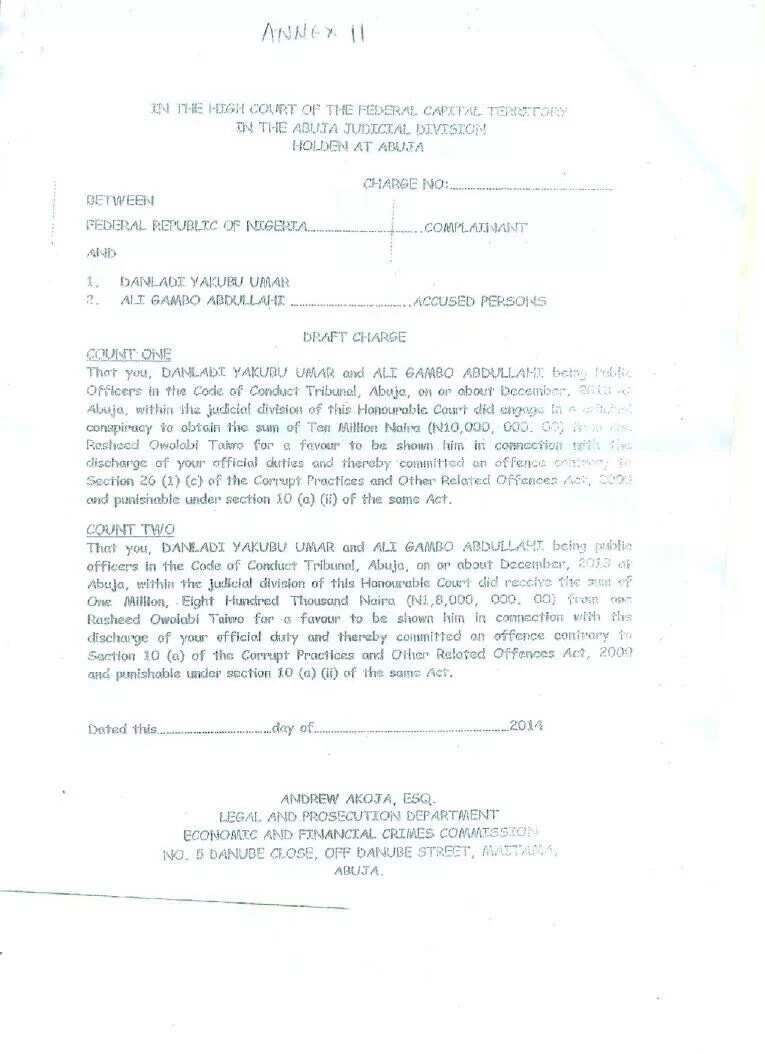 READ ALSO: SarakivsCCT: Senate fights back, moves to disrupt corruption trial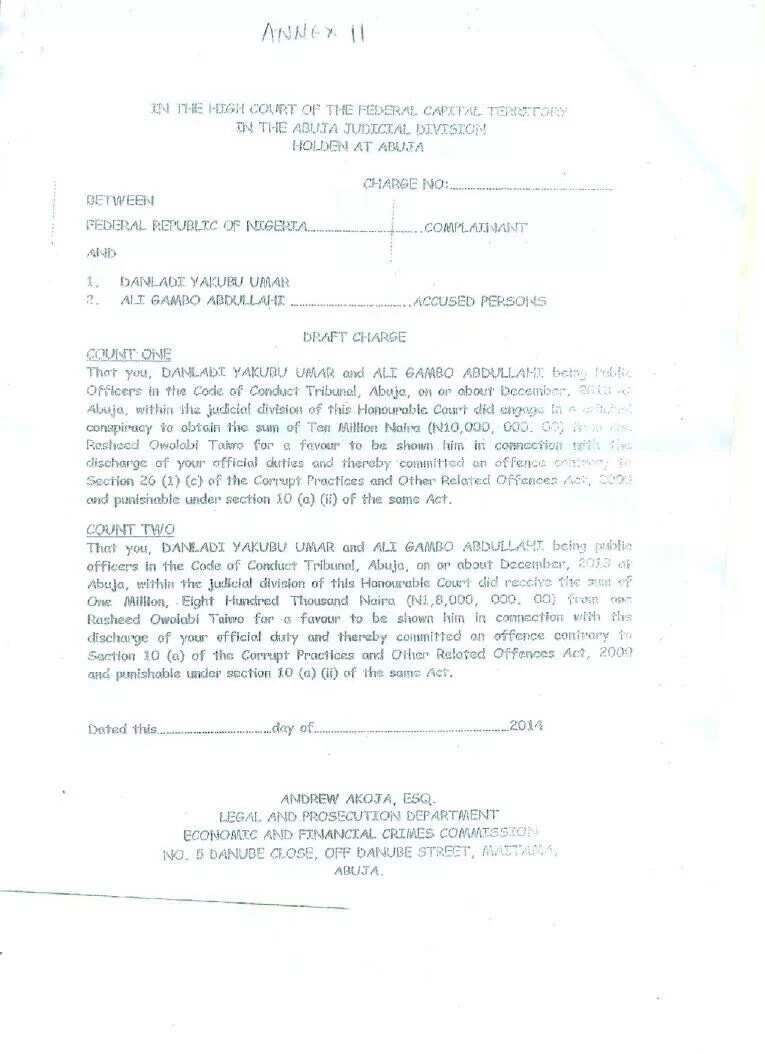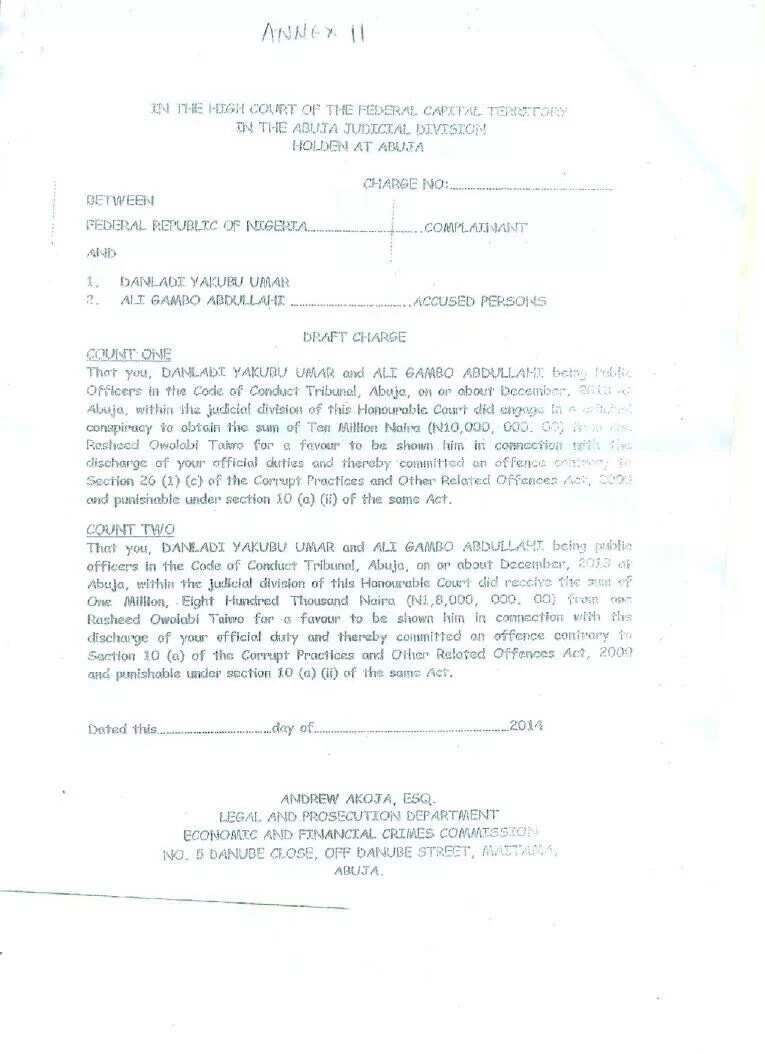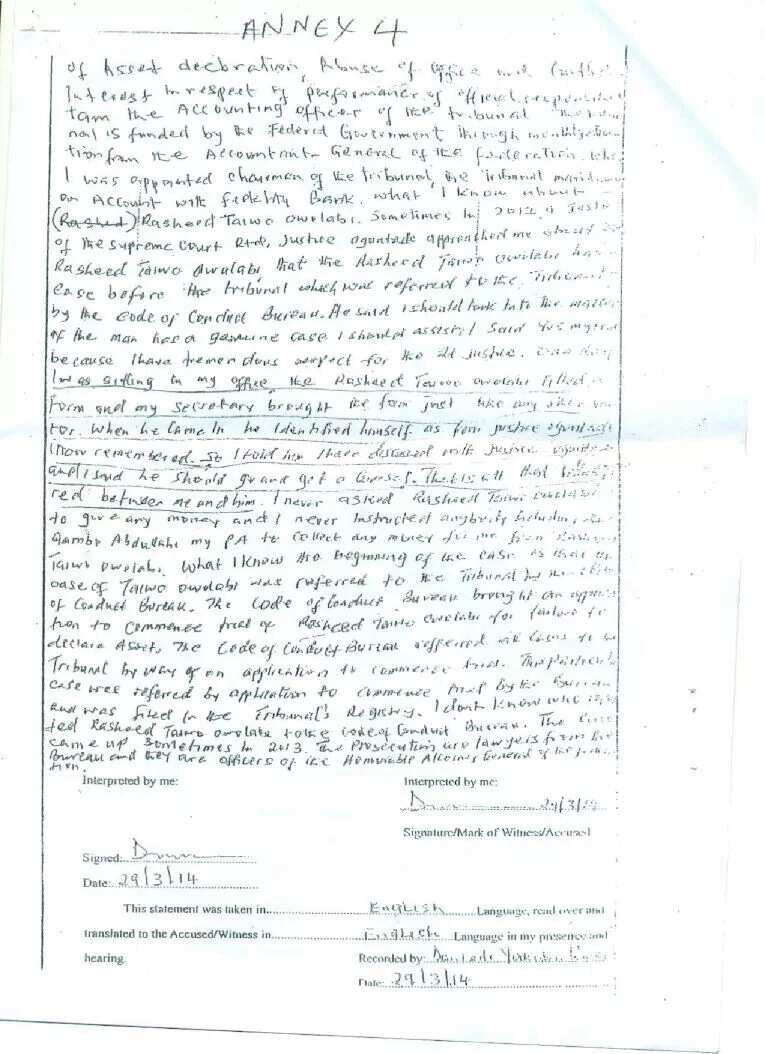 READ ALSO: SarakivsCCT: You can't summon CCT chairman, group warns Senate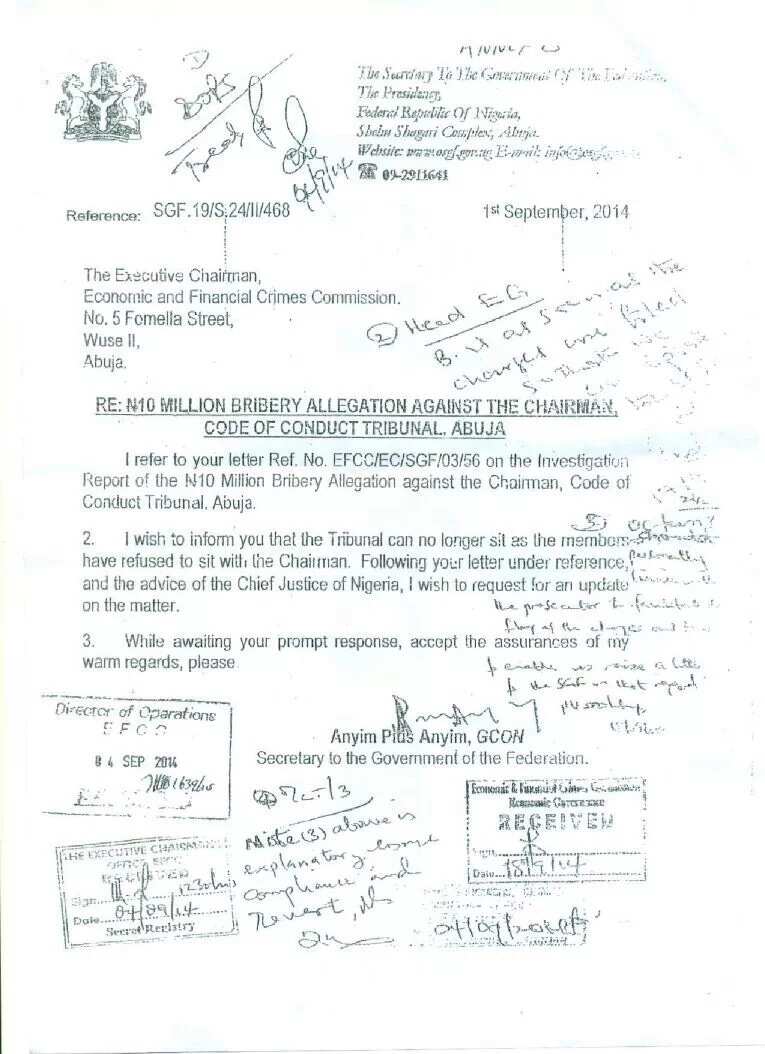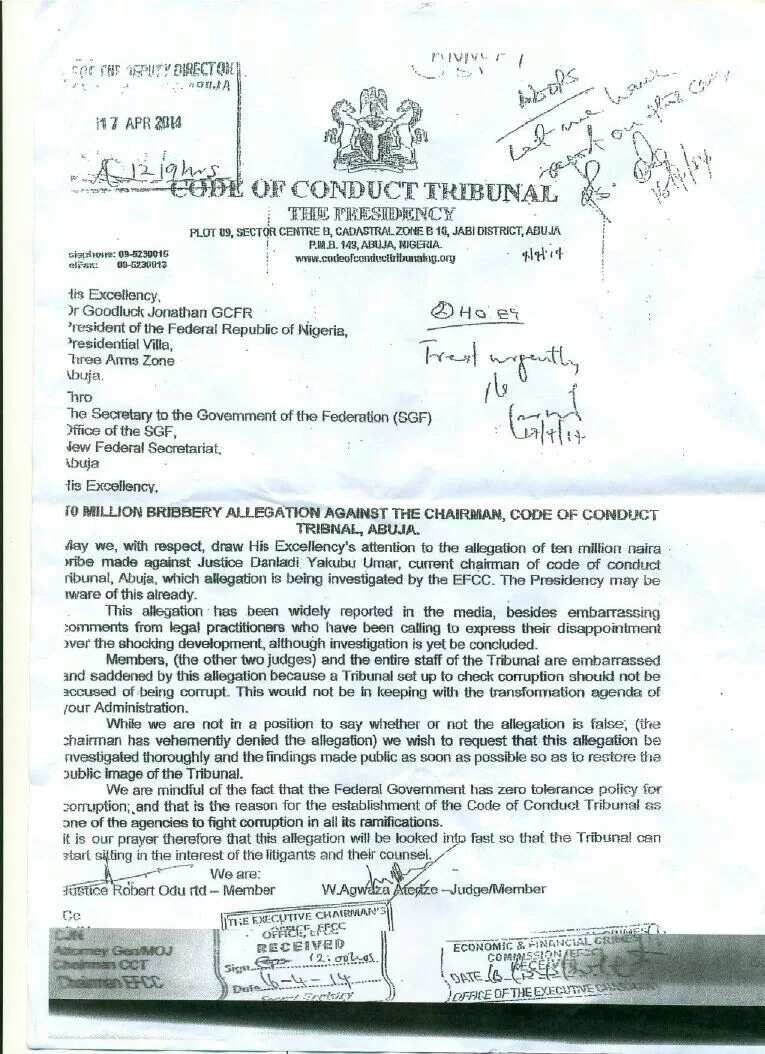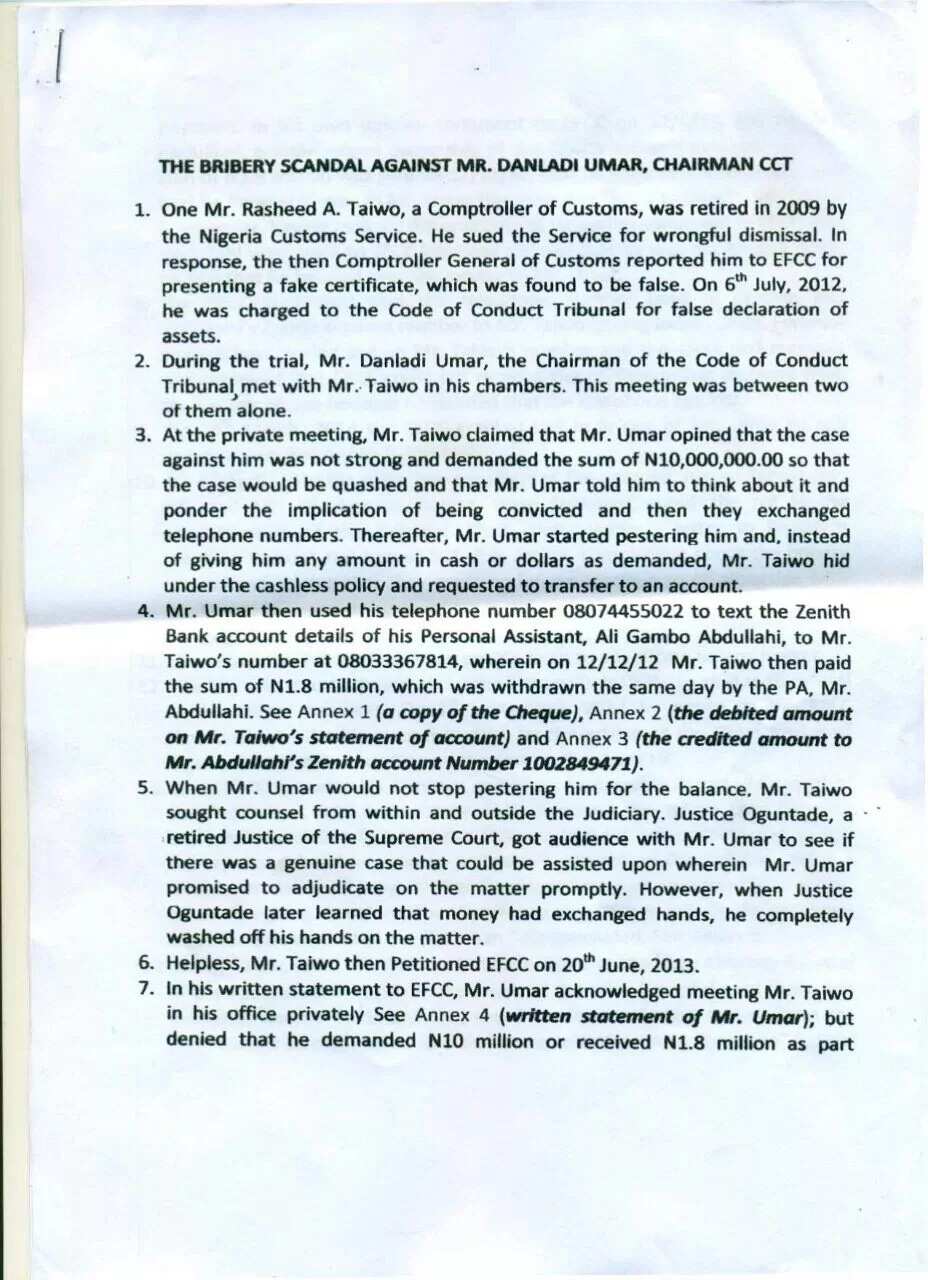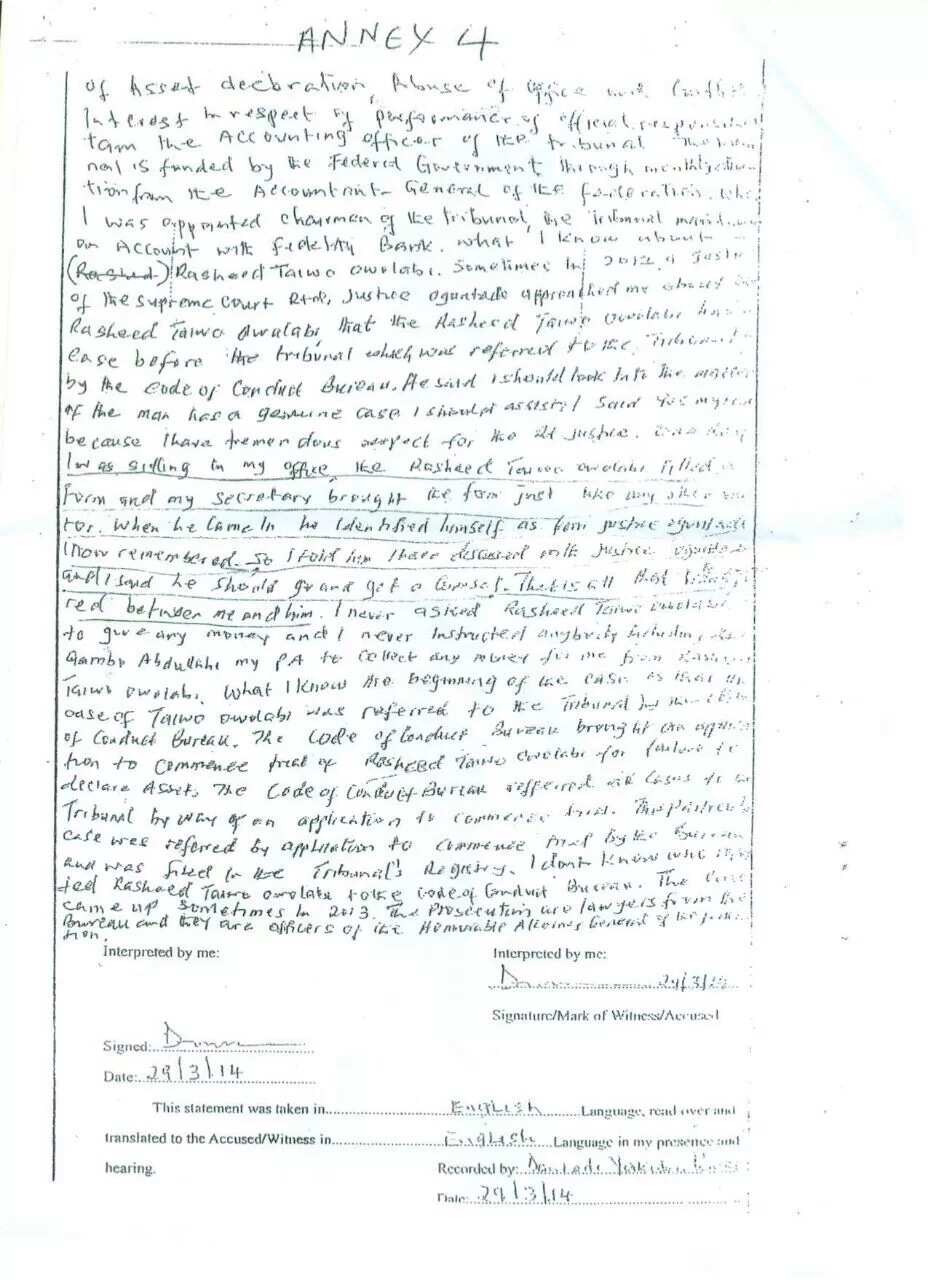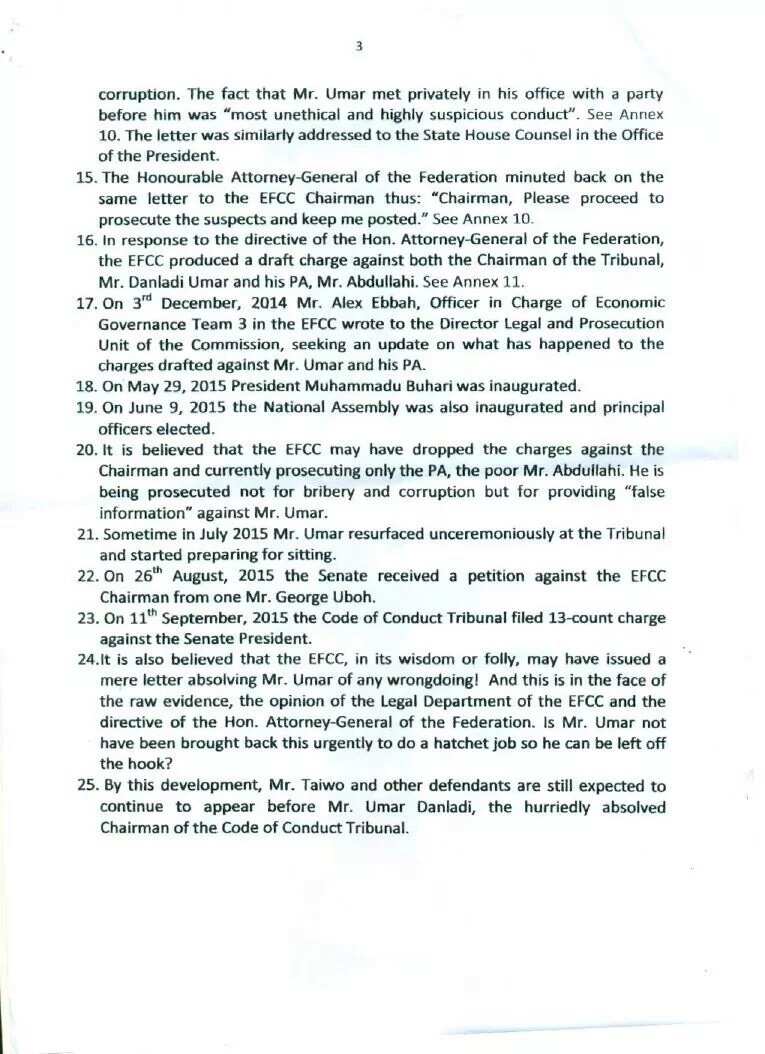 READ ALSO: What we'll do to PDP should Saraki be removed – APC chairman speaks up