- Senator Ben Murray-Bruce is one senator who is very vast in economic issues
- A successful businessman turned politician, Bruce always has an opinion on the Nigerian economy
- The Senator took to Twitter today, April 20, to give his opinion on the unemployment crisis in Nigeria
The Senator representing Bayelsa East Senatorial District in the Nigerian Senate, Ben Murray-Bruce has advised government at all levels on how to tackle the nagging issue of unemployment in the country.
Popularly referred to as the ''Common Sense Advocate,'' Senator Bruce took to micro-blogging site, Twitter, to give his advice on ways governments in Nigeria can confront the issue head on.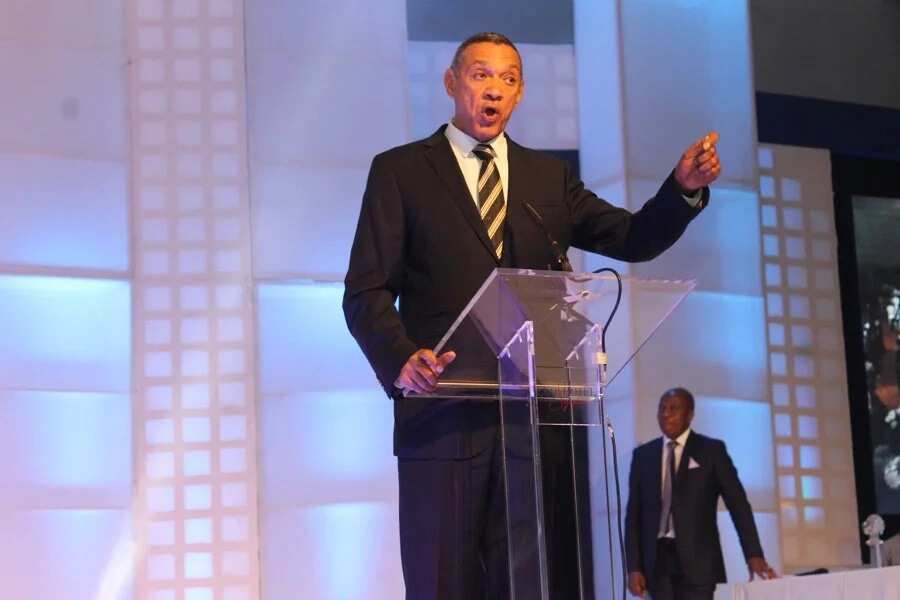 The senator who was a speaker at the just concluded Enugu state investment summit (Oganiru) used the hashtag #HowToSolveYouthUnemployment to advance his ideas.
READ ALSO: Goodluck Jonathan, Ben Murray-Bruce mourn late Alamieyeseigha (photos)
His words: ''Nigeria complains of high unemployment yet we spend between $6 and $8 billion annually importing food. This is a no brainer! We have unemployed youth, we have fertile land and we have a hungry populace.
 ''Instead of importing food, let us use our demand for food to solve our unemployment challenges. Federal and state governments should give youths free land on the condition they must use it exclusively for agriculture.
''Federal and state governments' agriculture ministry should run free courses in 36 states & 774 local governments to teach willing youths how to farm.
The senator also advised the federal ministry of agriculture to open an electronic register for youths who who will participate in the programme.
He also advocated that the ministry should use the electronic register to give free seeds and fertilizer to the new farmers.
''This policy will stop our dependence on imported food and also solve youth unemployment. Naira will appreciate if we no longer spend $6-$8 billion importing food annually when this programme succeeds.
''Enough is enough of sending our hard earned money overseas to service jobs there while youths are unemployed,'' Senator Bruce concluded.
While contributing on the floor of the Senate, on Wednesday, April 19, on a bill seeking to promote locally made products to boost the economy, Senator Bruce had stated that it is a good thing that Nigeria is broke.
The senator's comment was informed by his consistent campaign for the country to diversify its economy.
His words: ''I think the public needs to understand what we mean by made in Nigeria products. People complain about Nigerian made products because they might be inferior.
''But if you buy goods at the market price, it will be better. Nigeria is a broke country and that is good because when you are broke, you work.
''Nigeria is a very lazy country. There is no easy way to solve this problem.''
READ ALSO: "Is Nigeria only for the rich"? Ben Bruce blasts FG over illegal CBN jobs, others
Meanwhile, Senator Bruce has advocated for politicians who steal government money to be prosecuted.
The senator made the comment while reacting to news of some states proposing to apply death sentence on kidnappers.