Award winning Nigerian actor and Special Assistant (SA), to the Governor of Kwara state Abdulfatah Ahmed, on Thursday, March 31, penned down an endorsement deal with fast rising real-estate company, Kayode-Obembe & Co Limited. In an interview with Legit.ng, Femi Adebayo opened up on his duty as a Special Assistant (SA), career among others.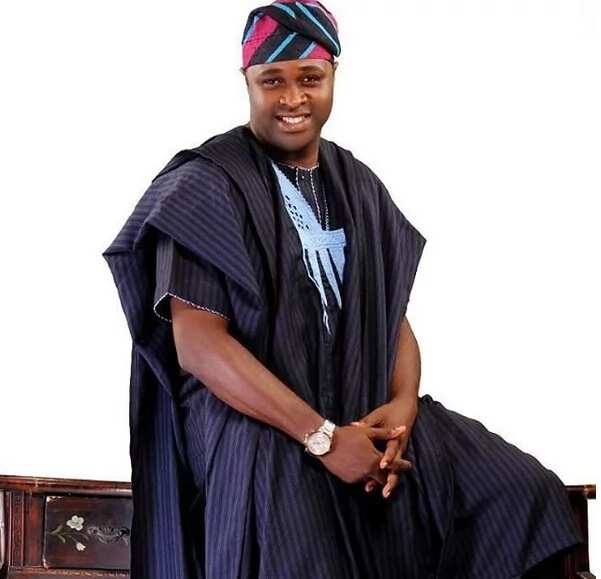 Would you say your role as a Special Assistant is taking the shine off you as an actor?
Like I said earlier, I am an actor and I will forever remain an actor.
With your new post, what are some of your plans?
In Kwara state we have so many beautiful cultures and tourist sites that so many people do not know and by his grace, the first thing we are trying to do by the confirmation of the Governor of Kwara state, we want to embark on so many programs to showcase Kwara state culture, to ensure that people know the various tourist sites that exist in the state and we also want to seize the opportunity to invite investors into the state to partner with the government in order to develop this tourist sites so that it would create more employment for our people and generate more revenue for the state.
READ ALSO: I am crazy about Majid Michel - Jumoke Odetola
Do we get to see you produce a movie relating to your political appointment?
That is a decision I do not know I would take maybe now or later.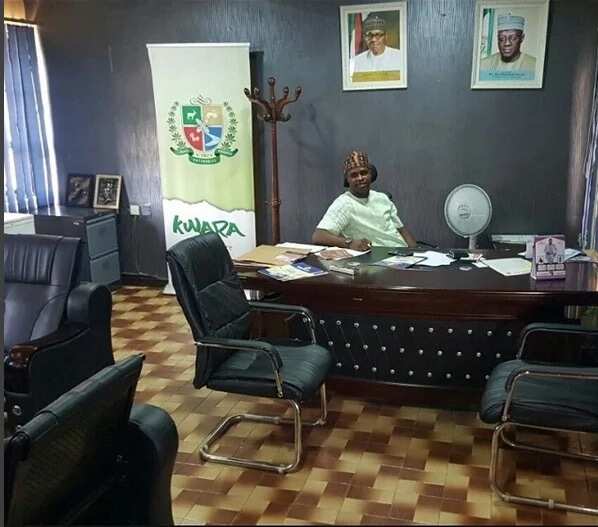 Do we still get to see you dressed as a lawyer and see you judge one or two cases in court?
In as much as I am a qualified barrister, at any point in time in can appear before the law court but it is important that the professional ethics of law would not permit you to be a practicing lawyer if you are into any other business. This is just because they think as a lawyer, you should have more than enough time to prepare your matter anytime you want to present your client at the law court so that you won't be misrepresenting the court, so that justice would be attained. If I actually stop acting and this appointment, then I go practice law full time but for now I am not a practicing lawyer.
All eyes are on you, are you not under pressure to perform?
I do not see anything as pressures but I see them as challenges which are motivations for me. So it is just making me wax stronger and because I have the full support of his Excellency, I am sure by his grace we would try to do something in Kwara state.
At what point in your life did you decide to turn your hobby into a profession and what influenced the decision?
To be honest, I made the decision after my call to bar in 2003 and in 2005, I decided to turn my hobby (acting) into a profession.
As your appointment affected the kind of movies you now produce?
My appointment I a huge distraction to my acting career and I do not mind.
READ ALSO: How actor Abdullateef Adedimeji bagged endorsement deal in Abuja
When was the last time you went on location?
I cannot remember.
Take acting from Femi Adebayo, who really is Femi?
You can't give me the opportunity to define myself and I won't say sweet things. To be honest, I think I am just an easy going person, I am totally different from the man on screen but when it comes to acting, I interpret my role very well and I go to any extent to make that a success by conducting researches.
If you had the opportunity to act nude, would you?
Like I said, Yoruba movies are meant to promote culture and it is not in any of our culture to act nude anywhere. So I will never, produce or act any movie showing off my 'bath suit'.
Source: Legit.ng