Human right lawyer drags El-Rufai to court
- Dr Anthony .A. Orunkoya condemned Kaduna state government's action for regulating religious activities
- Governor Nasir El-Rufai, early last month announced that the state government would take measures to regulate religious activities in the state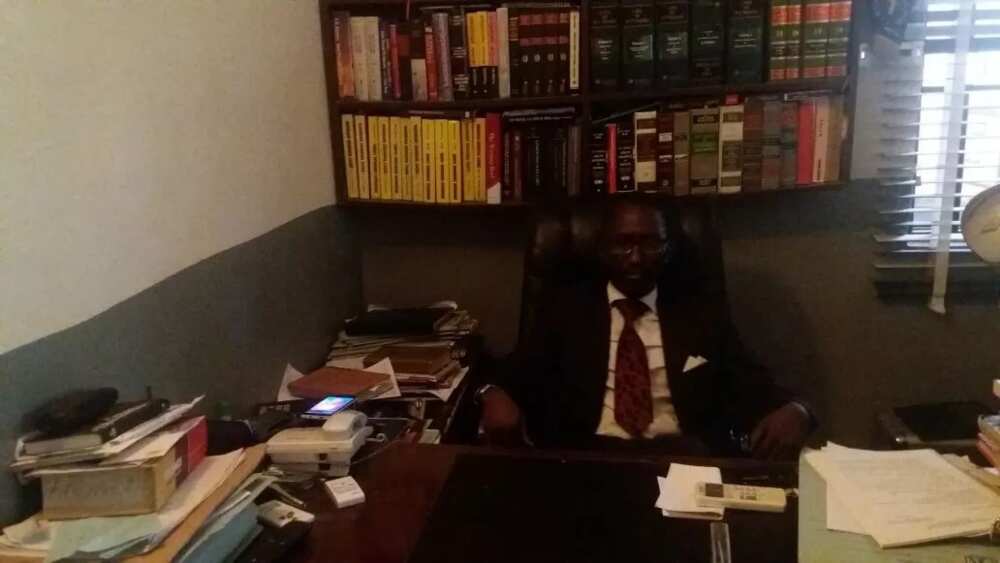 A human right activist and legal practitioner Dr Anthony .A. Orunkoya has dragged Governor Nasir El-Rufia to court, Legit.ng reports.
READ ALSO: How Buhari made me to contest for governor - El-Rufai
The legal practitioner has proceeded to the federal high court Abuja to challenge the action of Kaduna state government to regulate religious activities by an executive bill seeking both christian and Islamic clergies and places of worship to obtain license before preaching or engaging in any religious activity within the state.
Governor Nasir El-Rufai, early last month announced that the state government would take steps to regulate religious activities in the state.
That announcement generated criticism from several christian and Islamic groups especially CAN who sees such government action as breach of right to worship freely.
The said human right activist is seeking the court to determine whether the government of Kaduna state can validly make laws to regulate religious activities in such manner, in the face of the provision of Section 38(1)of the 1999 constitution of Federal Republic of Nigeria.
Dr Anthony Orunkoya also seeks the court to restrain the Kaduna state government from implementing such laws which are inconsistent with the provision of section 38(1) of the constitution and therefore void by virtue of section 1(1) and (3) of 1999 constitution of Federal Republic of Nigeria.
The legal practitioner is not the only Nigerian reacting to this law as it would be recalled that the Senator representing Kaduna central, Shehu Sani, had also criticised the religious bill by the state government, saying it was "absolutely wrong."
READ ALSO: El-Rufai lays foundation of N30 billion farm in Kaduna
The lawmaker, who has been at loggerheads with the governor over other programmes, however, said the government had no right to regulate or issue licenses to religious preachers in the state.
El-Rufai in his simple explanation said the bill is to regulate public preaching in the state and to ensure violent religious sects are not allowed to blossom.
Source: Legit.ng