Fuel scarcity: Frustrated man wants Buhari, Nigerians dead
During Legit.ng's recent trip to Ondo state, an unnamed young man expressed his frustration over the lingering fuel scarcity in the country.
The young man who spoke with our correspondent in his native Yoruba language, condemned the Nigerian government and its leaders, saying that the only solution to the scarcity was for everybody to die the same day, simultaneously.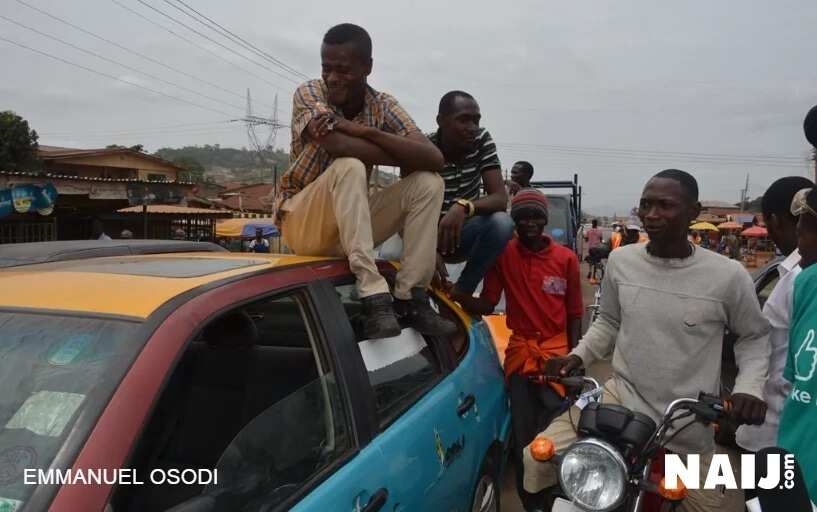 Sitting on his car at the NNPC filling station in Oke Aro area, along Idanre road, the man, who said he had been unable to get fuel for the three consecutive days, ranted:
"The only thing I am after right now is for Nigerians to die together, everybody at a time.
"We don't have leaders, all of them are good for nothing and unfortunate people. They are self-centred and fight only for their pockets.
"Me, Buhari and every Nigerian just have to die the same day. Not just for us to die one after the other, I mean everybody should die suddenly and the world should come to an end.
"I have been at the NNPC filling station and I have slept for two days without getting fuel. At the end of the day, I came back to sit on my car as I have spent all that I have on food.
"Let everything just end and Nigeria should also end because with the way this country is going, there is no righteous person again."
Some residents of the area also expressed their disgust at the multiple queues experienced at the various filling stations, especially at the NNPC where they said is the only place they could get petrol at the normal N87/litre pump price.
Source: Legit