- Nnamdi Kanu's lawyer, Ifeanyi Ejiofor said they have asked the Court of Appeal to reassign the matter
- He accused the judge of being biased on the case of Kanu, who is facing a six-count treason charge
A lawyer to the director of Radio Biafra, Nnamdi Kanu has accused the judge of being biased.
After the court hearing today, April 5, Kanu's lawyer, Ifeanyi Ejiofor told journalists that it is so obvious that the judge is biased on the matter before it.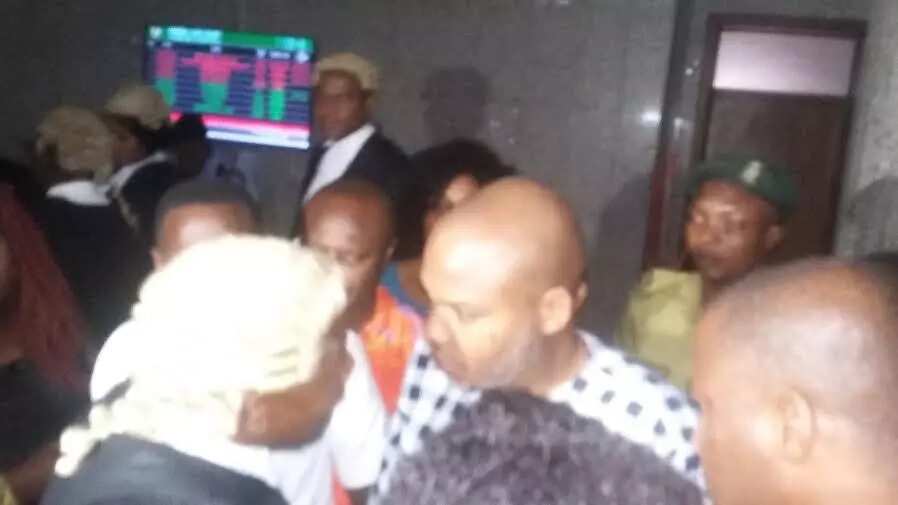 Ejiofor said: "Well it is not that the defense is accusing the judge of being biased, it is just that the position of the judge is very obvious to the whole world."
Bringing up an incident that happened in court today, Ejiofor said  the parties will have to wait for the decision of the Appeal Court on the matter.
"Like what transpired this morning, the judge cut short the adumbration of the defense counsel... adumbration is a right, and the right of adumbration is under our procedural law and having being provided as such the court should allow us the right to adumbrate on our motion on notice before it," he said.
Kanu's lawyer continued: "That is why we have asked the Court of Appeal to reassign the matter."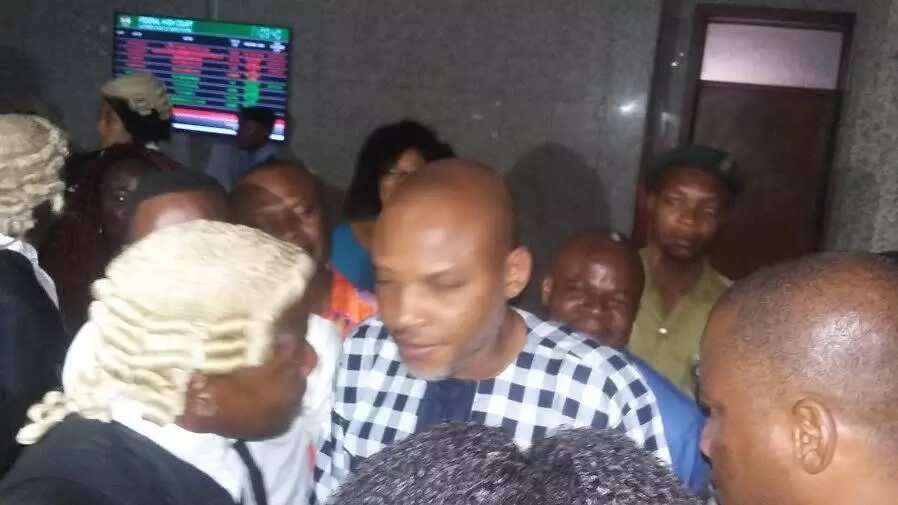 READ ALSO: Biafra: Kanu moves to stall trial, pending Appeal Court ruling
Justice John Tsoho of the Federal High Court in Abuja had earlier granted the Department of State Services the permission to protect its witnesses.
But following the court's ruling, Kanu made an appeal on Tsoho's ruling on the protection of DSS witnesses.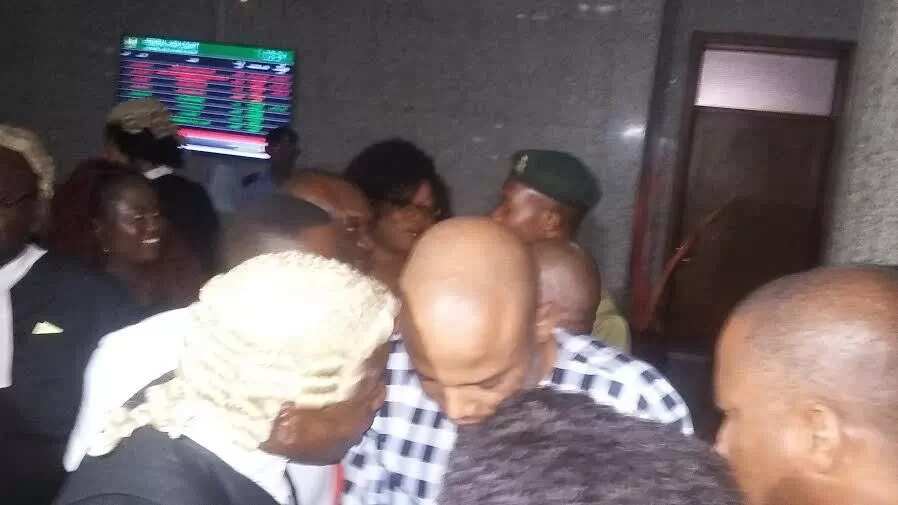 His lead counsel, Chuks Muoma had argued that it will be wrong to accuse a person in public and decide to try him in secret.
Kanu is facing trial for illegal possession of firearms and assisting in the management of an unlawful society alongside two others.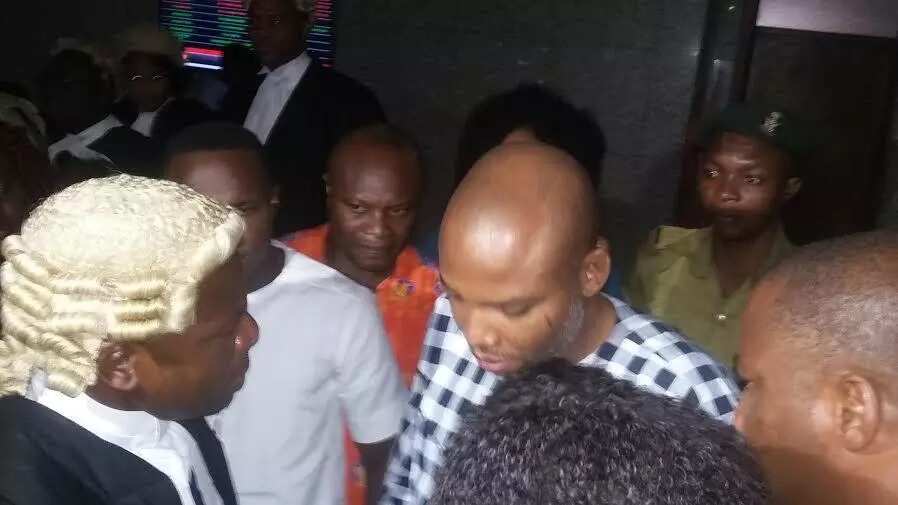 Report has it that the Indigenous People of Biafra (IPOB) has changed the lead solicitor in Kanu's defence team. A statement issued by Emma Mmezu and Clifford Iroanya, IPOB's spokespersons, said Vincent Obetta's services were terminated as he was no longer capable of handling such high profile matter and he was replaced by Chief Chuks Muoma (SAN).