10 reasons for political violence in Nigeria
Political violence in Nigeria is growing at an alarming rate. 
This trend should be a source of worry for all well-meaning Nigerians who want peace and progress for our dear country.
The electoral violence recorded in the just concluded Rivers rerun legislative elections clearly shows that all hands must be on deck to end this ugly trend in our nation.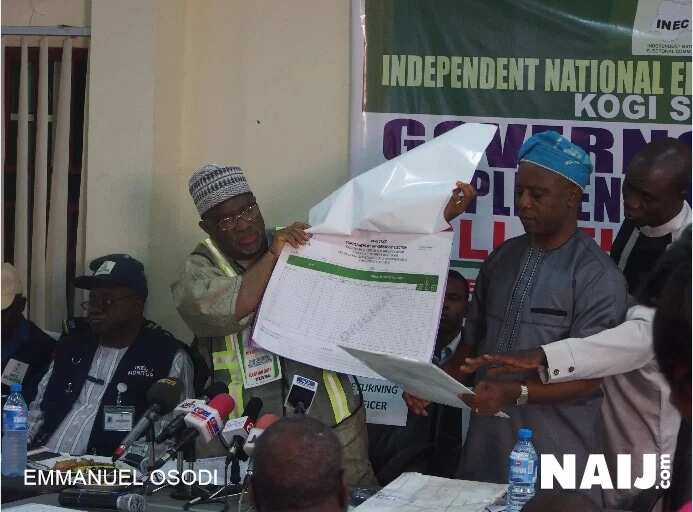 READ ALSO: 10 legacies Asiwaju Bola Tinubu left behind as Lagos state governor
Legit.ng lists 10 causes of political violence in Nigeria.
1. Inadequate voter education: The electoral umpire has a major task to carry out educating the voters on the dos and don'ts before, during and after elections. There must be a conscious effort to reach the voters physically to demonstrate and educate them on the need to carry out their franchise within the ambit of the law.
2. Failure of the justice system: A situation where politicians who have been indicted for electoral violence in the past are still working freely till this day tend to promote impunity among the political class, who has developed the mindset that they can get away with violent acts during the electioneering period. There is a need to look into the justice system to fashion out ways to prosecute electoral offenders.
3. Unemployment: Majority of the mass number of youths who are unemployed are a ready made army in the hands of unscrupulous politicians. The desperation of the political class to grab or retain power by all means is consistent with the desperation of some of the unemployed youths to survive at all cost.
4. Corruption: Corruption is a menace that has eaten deep in virtually all strata of the Nigerian society. Indeed, the electoral system is not free from this menace as monies constantly change hands during electioneering period to induce, silence or influence the process as the case may be.
5. Lack of internal democracy in political parties: Nigerian political parties have failed in their primary duty to re-orientate politicians within their fold on the need to play by the rules. Worst still, electoral violence is consciously or unconsciously encouraged at the party level when candidates emerge for the main elections. This is due to the flawed processes instituted internally by the parties.
6. Inadequate security: The Nigerian security agencies are most times overwhelmed by the spate of political violence that has been witnessed in the society over time. Several media reports have detailed how security personnel were on ground when these acts were committed, but look the other way because of their limitations in terms of their numbers or tools they need to carry out their duties effectively.
7. Misinterpretation of politics: Quite a lot of people in the Nigerian society believe that violence in politics is a norm. And they have unfortunately, gotten accustomed to the violence that spring up during the electionnering period. In-fact, many youths who are recruited into the private armies of politicians, already have the mindset that their duty is to cause mayhem, foment trouble, intimidate voters a d engage in a brawl with political opponents. This kind of mindset clearly shows that politics have been greatly misunderstood by the political class, the large section of the public and party followers.
8. Poverty: The mass poverty in Nigeria is capable of turning a decent man into a beast within a twinkle of an eye. The political class in the country are aware of this fact, and they use it to their advantage, knowing that getting people on their side is not a big deal, so far they can flash the cash. It is also the norm to influence voters' decisions with cash and gifts in order to gain their support.
9. Lack of democratic culture: Decades of military rule has affected the psyche of the average Nigerian and indeed Nigerian politicians. Indeed, many are still struggling to come to terms that we are now practicing democracy. Lack of democratic culture is evident in all the stages of the electioneering period from internal party wrangling, to campaign rallies, to political debates and to the interactions between politicians and the public. Efforts need to be made by civil society groups to instill democratic culture in the Nigerian populace.
10. Lack of integrity from electoral umpires: A situation where the electoral umpire clearly show bias for one group over another is a recipe for political violence. Over time, those whose duties are to conduct a free and fair have been at the fore front of electoral malpractices, which in turn results to civil disturbances by political parties that have been cheated. The onus is on electoral umpires to ensure the electoral process is credible in order to eliminate the constant cases of violence that is now associated with elections.
Source: Legit.ng