- Ex-Super Falcons star Perpetua Nkwocha weds lover in Owerri
- Nkwocha says she loves husband because he is as calm as her
- Ex-players, officials of the NFF witnessed the blissful event
Perpetua Nkwocha, a veteran Nigerian player and assistant coach of the Super Falcons, has tied the knot with her long-time lover Ernest Ikechukwu Nwufoh.
The 40-year-old ex-player and her lover tied the knot on Easter Monday, March 28, in Owerri, Imo state capital.
PAY ATTENTION: Get the latest sports news on Naij Sports App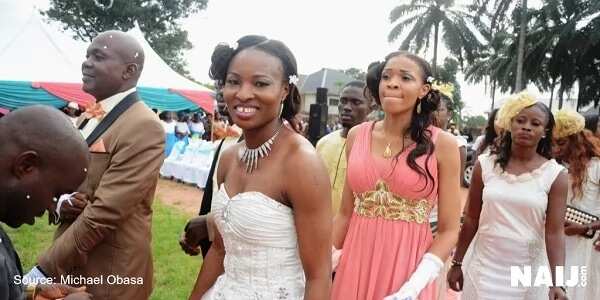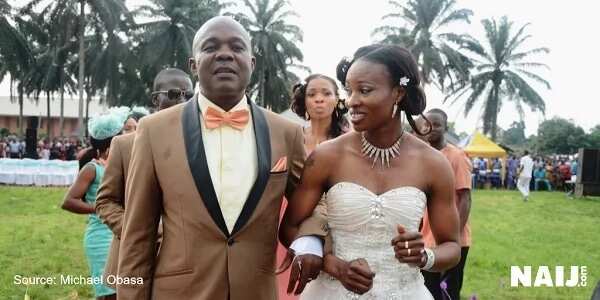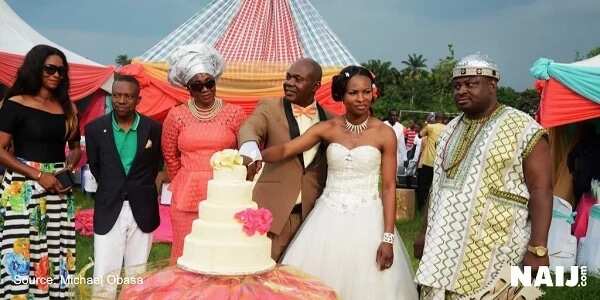 Officials of the Nigerian Football Federation, Super Falcons officials and ex-internationals were on ground to witness the blissful event which took place at Our Lady of Mount Carmel Catholic Church, Emekuku, Owerri North local government area, Imo state.
Ann Chiejine, an assistant coach of the Super Falcons, Stella Mbachu, and Rita Nwadike, the coach of Rivers Angels, were among the host of ex-players who graced the colourful occasion.
PAY ATTENTION: Get the latest sports news on Naij Sports App
Speaking after the event, Perpetua said: "I feel great and I really thank Almighty God who has made this day to come at last."
When asked by Legit.ng's reporter what attracted her to her husband, Nkwocha said: "His calmness caught my attention, I'm an easy going person and somehow shy. So I really wanted to settle down with someone that's just like me."
On his part, Nwufoh who is a lecturer, narrated to our reporter how he met his wife.
He said: "I'm very happy about today, when I met my wife I had no idea she was this big. I met her at the stadium arena in Calabar and I didn't even know she was a footballer. It was much later I got to know she was the captain of Pelican Stars as at that time. I've known her for more than ten years."
On how many kids they will like to have, the bride had this to say: "Two is okay but will accept whatever God gives us."
The groom on his part said: "I'm okay with whatever my wife wants and above all whatever God gives us."
See more photos from the wedding below: