- Prophet T.B. Joshua, said he prophesied the terror attack that took place in Brussels, Belgium some weeks ago
- Two blasts ripped through the departure wing of the Brussels airport and another at a metro station on Tuesday,March 22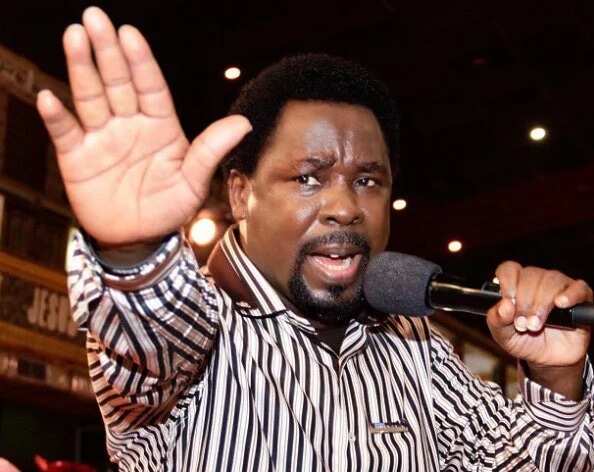 A video has surfaced on YouTube about how prophet T.B. Joshua, founder of Synagogue Church of All Nations (SCOAN), claimed he prophesied the terror attack that took place in Brussels, Belgium on Tuesday, March 22, some weeks back.
On Sunday, January 31, Joshua reportedly gave a televised prophecy, telling his congregation to pray for a French country and that their security should sit tight, saying: "In the mighty name of Jesus Christ, I have three messages to give you. One is for a French country, they are to tighten their security it is not yet over. These evil people are in the town".
READ ALSO: GEJ man reveals how TB Joshua saved his family, Nigeria
Watch the video below:
On Tuesday, March 23, three explosions occurred in Belgium, two at the departure wing of Brussels Airport in Zaventem and one at Maelbeek metro station in Brussels which left about 34 dead and 250 wounded.
Shortly after news of the attack, terrorist group ISIS claimed responsibility.
The founder of SCOAN seems to have gained a reputation for 'predicting' disasters. He also claimed he predicted the last terror attacks in Paris, the disappearance of Malaysian Flight MH370 and other international incidents.