- South African hip hop star Kiernan Forbes also known as AKA has weighed in on the Bruessels attacks and what he perceives as unfair reporting from CNN
- The Run Jozi rapper adds that there are several other attacks in Nigeria and other parts of the world that go unnoticed
As the world shudders in the wake of the extremist attacks in Brussels, Belgium on Tuesday, March 22, South African rapper AKA has condemned CNN for what he described as unfair reporting.
The outspoken rapper took to microblogging site Twitter on March 22 to rant on his misgivings with the media outfit, explaining that were the Belgium crisis from another part of the world they would have gone unnoticed.
READ ALSO: What sexy Ghanaian celebrity plans to do on TV soon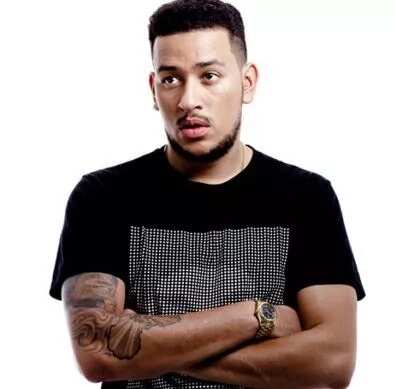 In one of his tweets, he harped on the fact that CNN appears to be more concerned about where an attack has been taken place than it is about which attack first took place and its magnitude hence the bias coverage.
He also stated the fact the attacks which first focused on France and now on neighbours Belgium might impede the process towards Euro 2016 which is billed to take place in France.
Kiernan Forbes also known as AKA is a 27-year-old South African rapper who has two albums Levels and Alter Ego.
Though originally from Cape Town, in recent times his music has broken the divides between South Africa and West Africa which has seen him enjoy relative success as well as collaborative efforts with Nigerian music stars.
The Brussels attacks reportedly coordinated by two brothers, Khalid and Brahim El Bakraouri, killed dozens and injured hundreds at the airport, metro bombings in Belgium on Tuesday, March 22.
READ ALSO: AKA welcomes baby girl with lover DJ Zinhle
According to CNN, the identities of the brothers have been identified by Belgian security operatives and it is reported that the attacks are tied to Salah Abdeslam who was arrested on Friday, March 18 for masterminding the Paris attacks of November 13 2015.
Isis has since claimed responsibility for the attacks which currently leaves the world in awe and high alert. There has also been a major security lock down in Belgium as a result of the incident.