- President Muhammadu Buhari came on board as the nation's number one citizen less than two years ago
- The unpredictability of Nigeria's politics is what baffles every keen observer of democracy
- There are many distinguished Igbos, both males and females who are nationalistic in thinking
- It is still early to tell if President Buhari will anoint his heir or will run for a second term in office come 2019
It should not come to any Nigerian as a surprise that the All Progressives Congress (APC) is calling the shots as far as the political terrain of Nigeria is concerned now. However, the leader of the APC and the president, Muhammadu Buhari, may surprise Nigerians, by becoming the first democratically elected president not to contest for a second term in office.
Some of the Igbo sons and daughters below are potential presidential material in case President Buhari decides to anoint someone from the southeastern part of the country:
1. Rochas Okorocha
The former presidential aspirant of the defunct All Nigeria Peoples Party (ANPP) and also the All Progressives Congress (APC) member is a president in the making. He is very popular with almost all the Northern political stalwarts. He is presently the governor of Imo state. He has the credentials to make a good president. However, some citizens of Imo state still believe he has not distributed the dividends of democracy round all the local government areas of the state.
READ ALSO: Who will save Ogun state residents?
2. Charles Soludo
The Anambra state-born professor of economics is a man with so much knowledge of the economy. He had a war of words, a few months ago, with the former Minister of Finance, Dr Ngozi Okonjo Iweala, over the running of the economy under the past administration. He is currently not conspicuous on the political terrain.
3. Oby Ezekwesili
The former education minister is a woman who is more than three men in one. She has not let all the pressure from her critics drown her public opinion, against corrupt practices she abhors. Her passion for the freedom of the Chibok girls kidnapped almost three years ago is second to none.
4. Ogbonnaya Onu
Dr Onu is a gentleman per excellence. He was the first executive governor of Abia state between 1992 and 1993. He has never been at the vanguard of anarchy in Nigeria. He is a well-bred politician, who believes in politics without bitterness.
5. Chris Ngige
Minister Ngige is a lion on the field of politics. He is one of those behind making of the APC to become the major political force in Nigeria's democracy. He is a former senator from Anambra state. He has the qualities to lead Nigeria.
6. Osita Chidoka
The former minister of aviation brought drastic changes to the aviation sector, while he served as minister for a few months. His legacies also spoke for him, when he left the Federal Road Safety Commission as the Corp Commandant and Chief Executive Officer (CEO) of the FRSC. He brought innovations to the FRSC.
7. Peter Obi
The former banker and former governor is known as a true loyalist in whatever or whoever he believes in. He was part of the Economic Management Team of the Goodluck Jonathan government.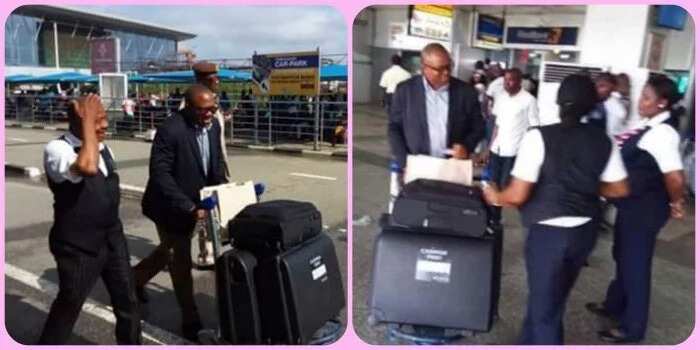 He tried curtailing major crimes like kidnapping and armed robbery, while he governed Anambra state.
Source: Legit.ng