- Troops killed 40 Boko Haram terrorists and captured a machine gun
- Other items recovered by the troops included mobile phones, copies of Holy Quran and 20 motorcycles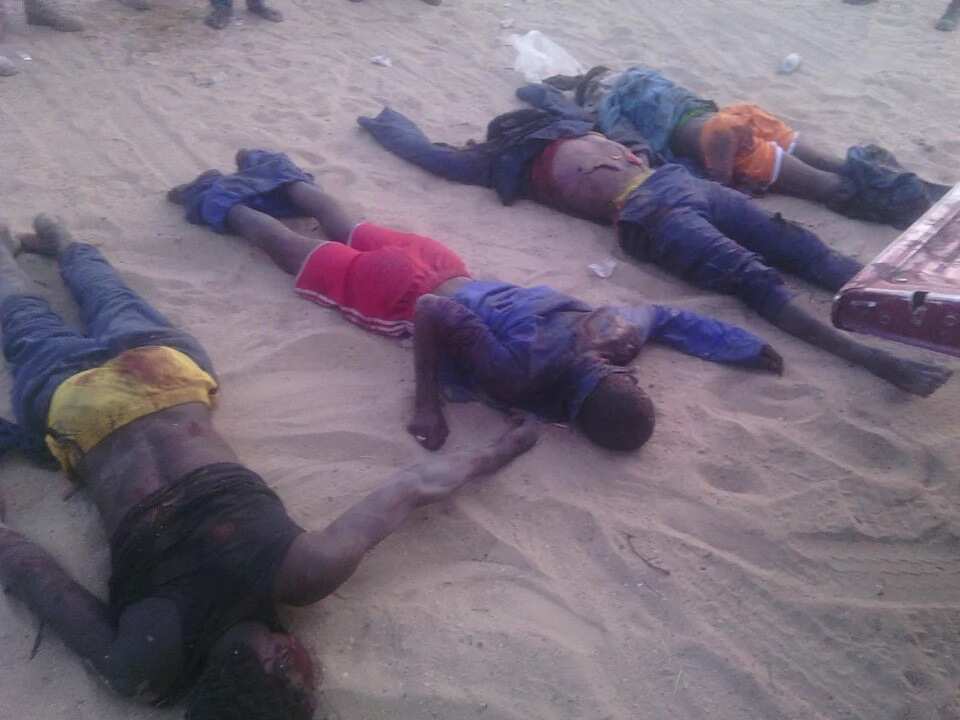 Soldiers of 113 Battalion have destroyed a Boko Haram camp in Alajeri village in Guzamala local government area of Borno state killing 40 terrorists in the process.
In the operation, the troops killed 40 Boko Haram terrorists and captured one rocket propelled grenade 7,  six AK-47 and two Fabrique Nationale rifles, 10 magazines, 188 rounds of 7.62mm (NATO) ammunition and 64 rounds of 7.62mm (Special) ammunition. Other items recovered by the troops included three mobile phones, six copies of Holy Quran and 20 motorcycles.
READ ALSO: See how this federal lawmaker marked International Women's Day
The troops are in high spirits because of the success of the operation coupled with the fact that there were no army casualties.
Operations to clear all known Boko Haram terrorists camps and hideouts are ongoing as troops remain committed to the clearance and apprehension of the Boko Haram terrorists in the country.
Recently, an unnamed highly wanted terrorist was killed on March 10 after troops of 7 multinational joint task force brigade Quick Response Group (QRG) stationed in Baga, and 118 task force battalion staged an ambush along Daban Masara axis