Hon. Kehinde Joseph is the Special Adviser to Lagos State Governor on Civic Engagement, in this interview with newsmen including Michael Abimboye of Legit.ng,  he discussed the passion and steps taken by governor Akinwunmi Ambode  towards protecting lives as well as improving the conditions of  living of Lagosians.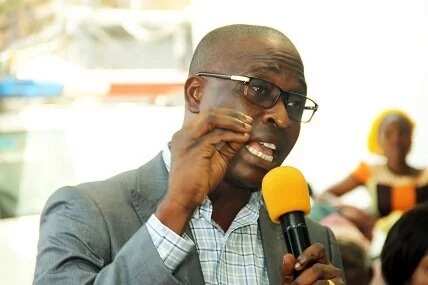 What is the Idea behind the creation of the Office of Civic Engagement?
The idea of creating this office is to encourage Lagosians participate in the growth of Lagos as well as improve their conditions of living. You will recall that it was Governor Akinwunmi Ambode who specifically stated in his inaugural speech that his administration is going to be an all-inclusive government and emphasized that an office of civic engagement be created to attend to matters relating to protection of rights and to ensure that government is brought nearer to the people in order to encourage their participation in the process of governance. So, our role is to mediate between the government and the governed. Governor Ambode is interested in knowing the real needs of the electorate and very much willing to take make provisions for such needs.
What are the requirements needed to benefit from the funding by your office?
Many people believe our major mandate is to provide financial assistance to people whereas this is one of the least duties we are saddled with.  The reason for this is because our office has to do with funds, and almost everybody wants financial assistance. Notwithstanding, Some of the requirements we look into before we grant financial assistance to people were put in place just to authenticate what the beneficiary wants to use the money for.
READ ALSO: FG plots fresh heavy sanctions against MTN, Others
One of such requirement is that recipients of such assistance are to show their Lagos State Residents Registration Agency (LASRRA) to prove that they truly reside Lagos.Besides, the funds is targeted at assisting people who are downtrodden, have physical or medical challenges.OCE wasn't created only to render financial assistance to the needy, but also interact and engage diverse interest groups, arms of government and other stakeholders in the project to sustain Lagos as a mega city.
How have you been creating awareness to the people about this office?
The office was created in 29th of May 2015 and we had our flag-off on the 16th of Feb. We created awareness and engagement to people via phone chats especially on (Whatsapp) using a phone number, 08100048247 which we made available to the general public. When you send us a message on this, you get your response immediately.
About 10,000 particiapnts attended our flag-off and we position them as our apostles, believing that if each of them can talk to more 2 or 3 in respect of what we do more people will get to know about us. Also we are engaging the media, both electronic and print to let Lagosians know about the mandate of our office.
Achievements recorded by your office so far?
When Ambode-led government came in there were several complains, and criticisms between the first 3 months of his resumption in office, but right now you can testify that things have really taken a new turn. You can't talk about this without making references to our contributions, and this is because we are facilitating not only a cordial but quality relationship between different civil groups/electorates and the government.
The government of the day is giving lots of answers to so many demands by Lagosians. For instance, we have assisted over 140 people who all benefited from our financial aids. We have a proper documentation of all these. Sincerely speaking, we receive lots of pathetic stories from Lagosians, especially on health grounds. We have people who are just in need of 25,000 naira to stay alive and have no help anywhere; the magnanimity of the governor is huge, he instructs us to attend to them regardless of where they come from, some from North, South-South, South East.
READ ALSO: Tax: Read what Lagos government is planing to do
What are the challenges faced? One of the challenges we are facing here is people believe this is a national cake affair. We have received about 5000 letters from the public. On an average we get between the ranges of 200 to 500 letters of application for financial assistance sent in by people on a daily basis. However, what we actually expect from them is write a petition to us on issues regarding their violated civic rights as well as inform us on the kinds of developmental projects needed in their areas but hardly do we get mention on such issues.
How do you intend to domesticate services rendered by your office?
We want to also decentralize our office, we thought of establishing civic centers at different Local Government Areas and send our trained officers to there so that we can be closer to people at the grassroots and of course become more impactful. You will agree with me that as people we also have to do a lot to restore some of our cultural values in order set our social values right.
The loss of our cultural values is affecting the morality standard in our society. Also, are trying to reach people and private organizations who are interested in promoting the social welfare of Lagosians and partner with them. And this will be good for organizations that are willing to engage us in such partnership because it serves as their own corporate social responsibilities which come with its own advantages.
We are a corrective institution; if everybody joins hand with this office I believe Lagos will be a better place in a short while
Source: Legit.ng