- The federal government has revealed plans to create a 50,000 hectares grazing reserve in Nigeria
- The minister of agriculture and rural development noted that the ministry has ordered improved grass seeds from Brazil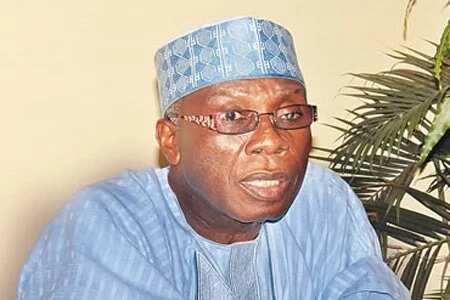 As part of efforts to end the killing of Nigerians by herdsmen, the federal government has revealed plans to grass over 50,000 hectares of land across the northern belt in the next six months.
Daily Trust reports that the minister of agriculture and rural development, Audu Ogbeh, disclosed this while speaking at a news conference in Abuja on Tuesday, March 8.
Ogbeh stated that Nigeria is the lowest producer of meat in the world.
He stated that the federal government has ordered improved grass seed from Brazil which will be grown in Nigeria.
READ ALSO: Agatu massacre: Group leads protest in Abuja (photos)
"We are faced with cattle grazing challenge now and the conflicts. A lot of people are getting killed, it is my business to solve that problem.
"It's not enough to say grazing reserve. If we keep cattle in a grazing reserve and there is no grass, the herdsman would move away.
"I'm bringing improved grass seeds, I will multiply it and I'm going to solve the problem of grazing. Whether critics like it or not, it's my business. I am the expert in this (agric) business," he said.
Similarly, the federal government on Thursday, March 3, said that it is preparing legislation to prohibit pastoralists from allowing their cattle to roam in villages and cities.