- A Dangote trailer got involved in a major accident today, Thirsday, February 25, in Oji River, the local government area in Enugu state.
- The driver lost control of the trailer, and ran into the crowd of people.
- Reportedly, the accident resulted in a big number of casualties.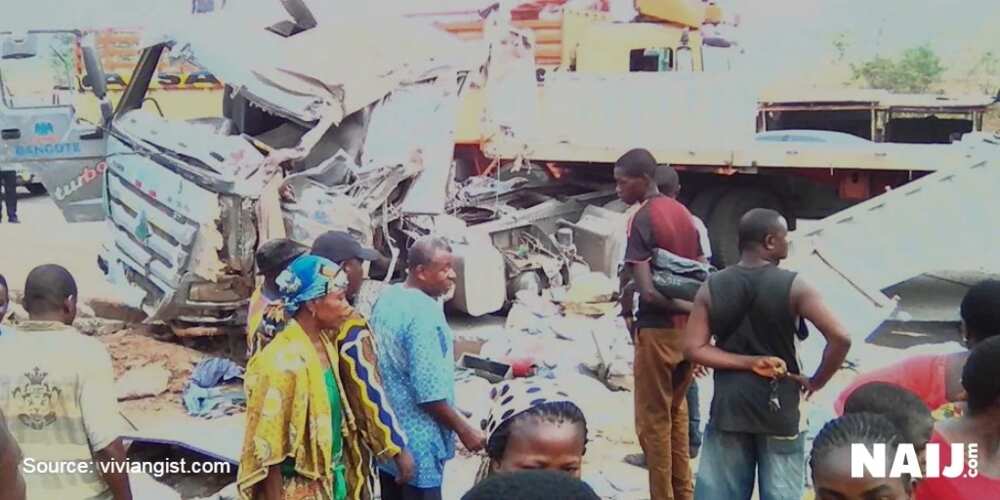 Reportedly, the trailer carrying chippings crashed today, February 25, in the morning, killing a lot of people; the exact number of casualties is unknown.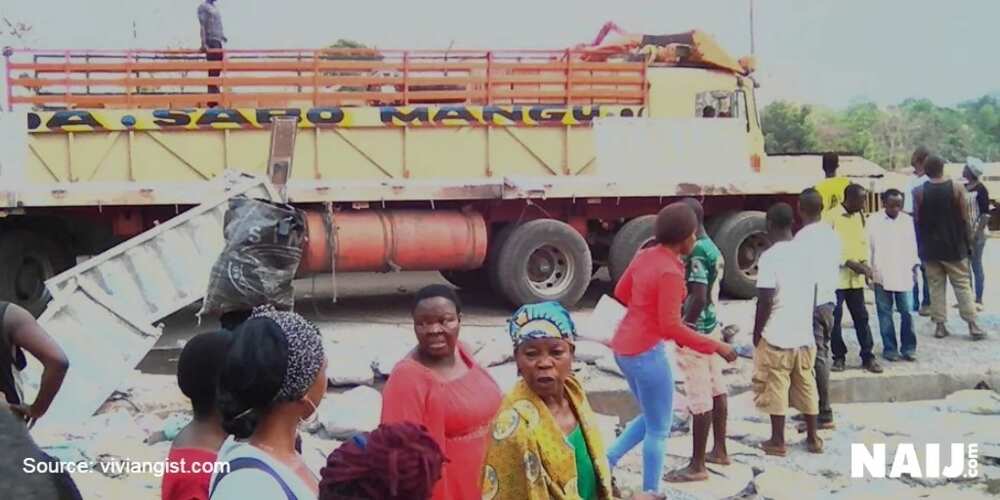 In the words of an eyewitness, he experienced a real shock seeing the number of human beings cut into two pieces, as well as those still alive being rushed to the hospital.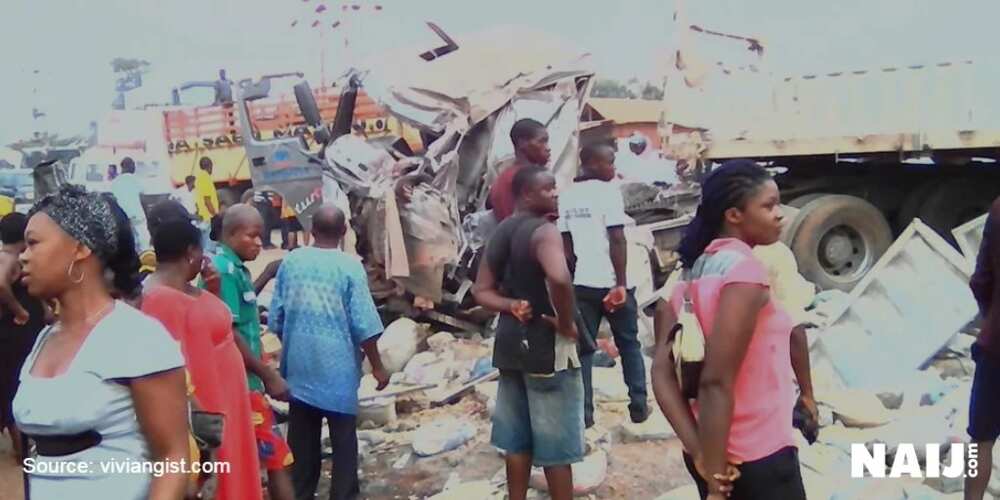 Contact us at info@naij.com if you have any feedback, suggestions, complaints or compliments. We are also available on Facebook, Twitter and WhatsApp +234 814 650 9067.
We're ready to trade your news for our money: submit news and photo reports from your area using our Naij Report app.