Why I will not join YBNL - Dotman
- Dotman, who raps mostly in Yoruba, is known for his hit, Yes Melo featuring Olamide
- The rapper explains why he would prefer to stick to his record label U&I than join Olamide's YBNL
- The physics education student also discusses his future plans, which includes farming.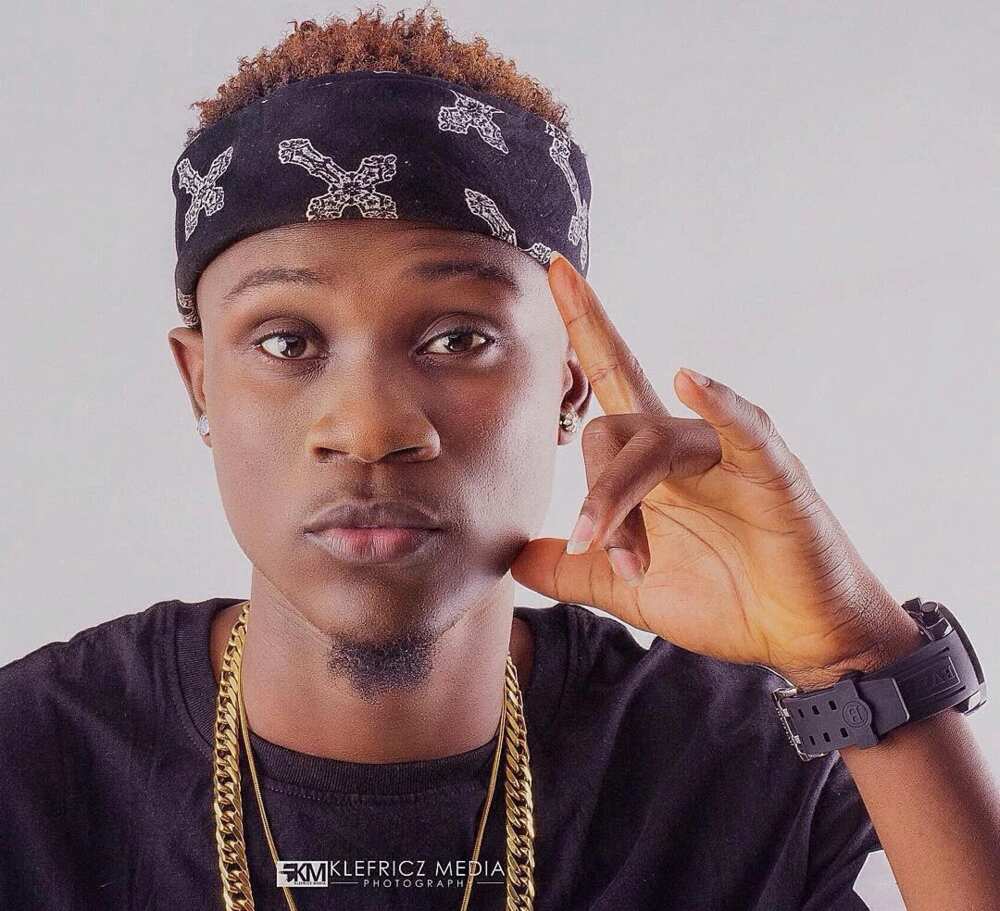 Budding indigenous rapper Dotman, whose real name is Oladotun Alade, in this exclusive interview with Legit.ng talked about how meeting Olamide changed his musical career, why he will not join YBNL and upcoming collaboration with Ycee.
How long have you being in the industry?
I have doing music for a while but was signed to U & I label in January 2015; so that is when I can say I started officially.
Tell us more about U & I Records
As the name implies, it is music for you and I, music for everybody, we are not doing it for our consumption alone. We appeal to the streets and everyone. I'm the only artist on the label right now. They started operations in Canada, they have artistes there but I'm the first artist they are working with in Nigeria.
Do you see your label competing with other bigwigs in the industry?
I don't see any competition from anywhere, left to me we are doing our thing right and one day we will get there.
READ ALSO: How I survived the death of my parents – TV presenter-turned-singer
If you see an opportunity of joining a bigger label, will you jump at it?
I don't think there is any point joining any other label, because my label is doing everything to make me happy and we are doing great.
What's your biggest song so far?
Of course, it's Yes Melo. Then Fine Girl was a hit, people loved it especially the ladies; then cover to Bobby Shmurda's Hot Ni**a. Blessing was another massive street tune people responded well to.
Your style sounds street and we have a lot of artists like, Lil Kesh, CDQ, Olamide, Reminisce, YCEE and many using the same style, do you see yourself moving to the top ahead of these acts?
To look forward to being at the top of the game is a normal thing to do, because every time I wake up I always see myself at the top of the game. Others are very good; the likes of Olamide, Reminisce, Seriki, CDQ, Lil Kesh and many more - all of them are very good but everyone is a boss in his lane, na all of us sabi. And the fact that we use similar styles does not mean anyone cannot be the best or carve a niche for himself. The sky is wide enough for birds to fly.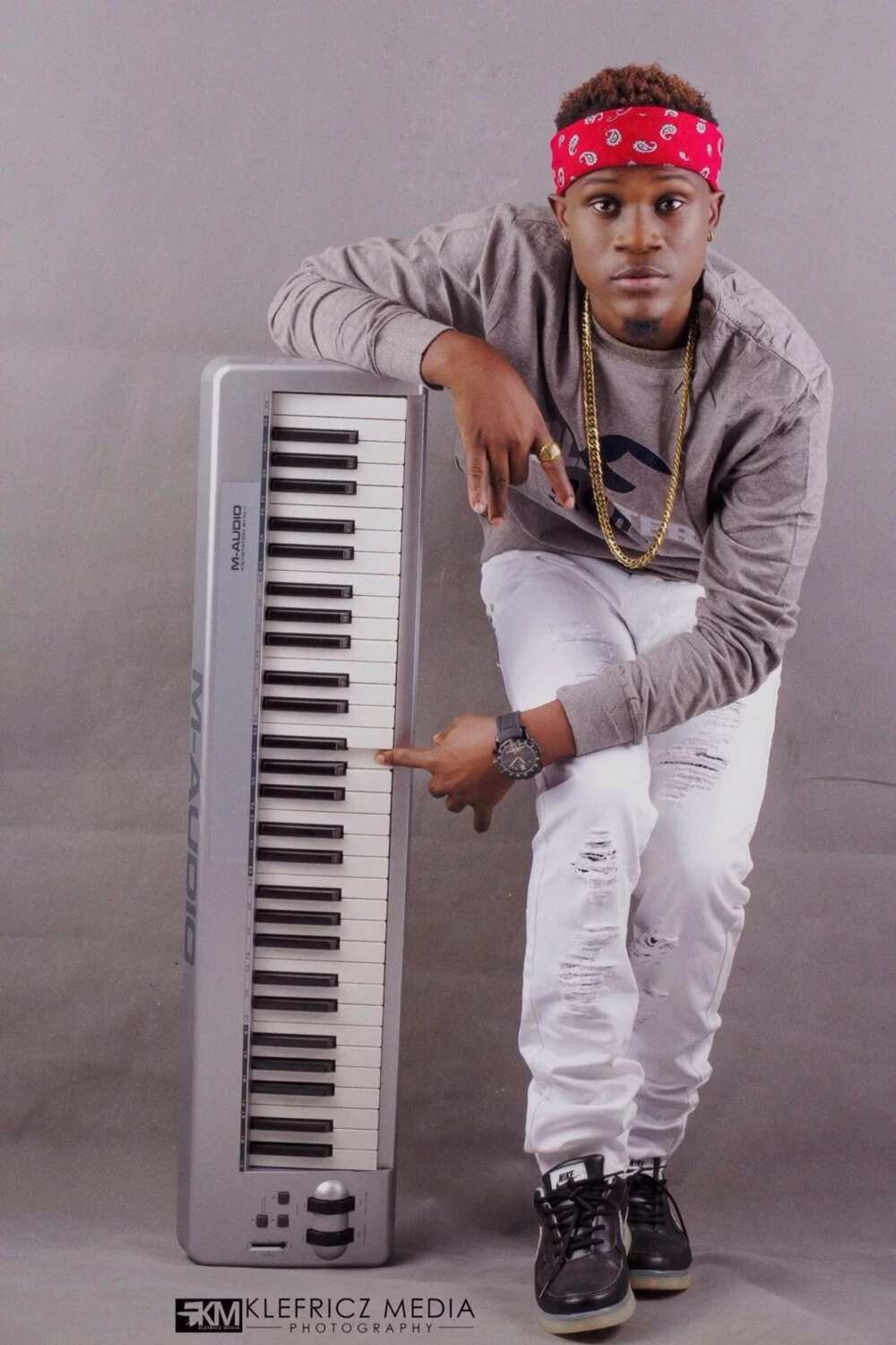 A lot of your fans prefer you rapping than singing. What's your strength, rapping or singing?
You are very right, I'm an indigenous rapper majorly but I have got to sing to prove my versatility so as to remain relevant. Anything can inspire me anytime and freestyling is the best way to express it.
If not music, what else will you be doing?
I'm a physics education student in Unilag, I love physics. It's not easy combining both but I've got to try my best.
How did you get Olamide on Yes Melo remix?
It was one fateful morning like that, a friend just called and was like, 'Dotman wetin dey do you? Check your Instagram and repost wetin Baddo post.' I didn't take him serious initially but I went online and saw Olamide's tweets like, 'I'm feeling this Jam from Dotman and YCEE's Jagaban.' He also said he would love to jump on their remixes with us if we have the time. I was so happy, I contacted him. He is a very nice guy, gave me his number and said I should call him anytime. He gave me his house address, I got there, we recorded that song and the rest is history. 
READ ALSO: How I wept in front of 2baba, Kiss Daniel, Funke Akindele – Upcoming artist
Considering Olamide's tight schedule, he gave you his time and attention? How do you manage to get him on the video?
Olamide always has my time. There is no time I call on him that he doesn't attend to me. He has his busy times too and I understand. I had wanted to shoot the video earlier but my time collided with his preparations for OLIC2. So, I had to give him time to organize his show, more time to rest abroad, get himself back before we could shoot the video.
If he offers you to join his label, will you oblige?
No, I will love to finish with my label first. I will always love to work with Baddo but I have a contract I must honour with my label, even though joining him will push my career massively and positively. But I can't say because he is a bigger brand I should just jump into it while abandoning the one we are building. Olamide also hustled to the top. You don't jump in to success; you will jump out.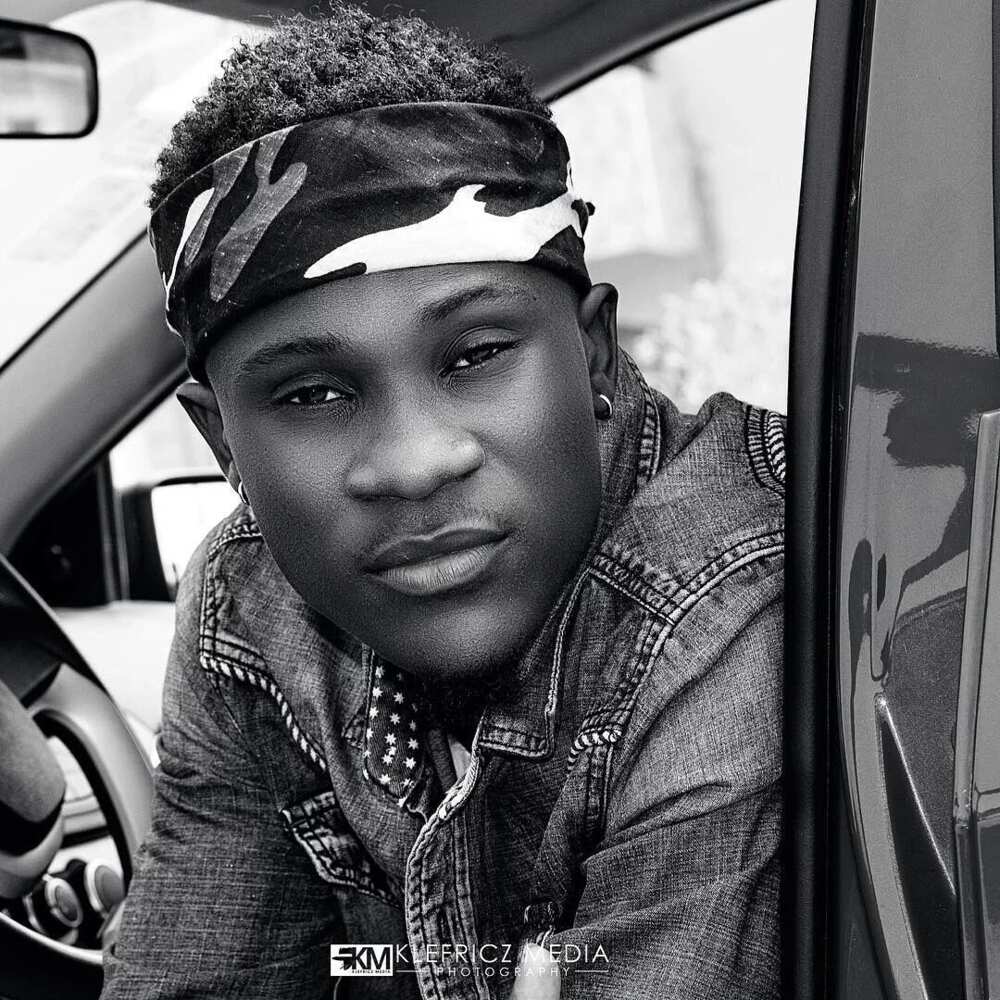 You said Olamide picked you and Ycee, but right now Ycee is doing better than you, do you think you can match his recent successes?
Talking as a religious person, I believe everybody has their own time. I'm a very religious guy, I fear and believe God. There is this saying: Ma wo ago alago sare - meaning another person's time won't tell your time. So, Ycee is getting more attention and love - fine, he is bigger than Dotman now that's his time and I'm very happy for him. As for me, I see this time as my grinding moment the fame will definitely come someday. I needed this phase to tell a story when my fame finally comes.
Any plan to do a collabo with Ycee?
Sure, a collabo is coming, not my song nor his though. It's going to be a theme song for Annual University Crest Awards.  I think I'm gonna be doing the chorus, he has a verse with some other artistes too. Majorly our collabo will surely come one day.
Where do you see yourself in the next five years?
To be at the top of my game in music and a successful farmer.
READ ALSO: The New Ooni Is Just Like 'Jesus' – DJ
Farmer, how?
Yes, farming. My father was a farmer; I grew up with him so I love farming and will definitely go fully back into it.
What are your best and worst moments in music so far?
I think my best was, when I got those tweets from Olamide because after that remix, everything has been working well; getting more attention from people and my social media accounts getting larger. My worse happened this month when I performed at a show without a DJ. I had to do it with a live band I didn't rehearse with and I have never done before. The performance was watery. I had to stop them and freestyle the song on my own.
What should fans expect from you next?
A club song is ready, I wanna put an artiste on it before I put it out. My album should come towards the end of the year also. The album is ready, I just need to pick from the songs I have recorded not new ones, I record everyday we are just waiting for the right atmosphere to drop it.
Source: Legit.ng