- Who says celebrity marriages don't last? Nneka and Isaac Moses have been married for almost 20 years
- The Goge Africa first lady talks about how she met her husband
- She tells the story of their first kiss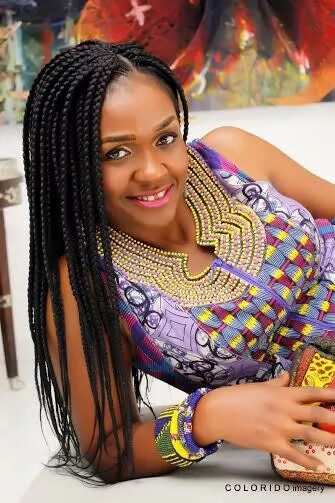 They met on the set of a movie where they are to act as lovers and before getting on set he had a first kiss of her and she in return gave him a holy and hot slap for daring to kiss her without knowing her. A chance to apologise kick start the relationship. Nneka Isaac Moses is the beautiful woman with the gap tooth married to Isaac Moses. They are the well celebrated Goge Africa couple. Excerpt....
Before Goge Africa, what were you into?
I was into fashion designing; I owned an outfit in Surulere, Lagos called Akemm-G limited. I went into clothing and then I was a strong member of Fashion Designer Association of Nigeria and through that I started clothing Nollywood people, their movies and when they have special occasions they come to me to rent what to wear and sometimes they buy what they want to wear.
At what point did you arrive at Goge Africa?
Goge Africa is an offshoot of my relationship with Isaac, it all started when we got married.
How did you meet your husband?
 We met on the set of a movie. In the line of my duty I was costuming the movie and was also playing a role in the movie.
Which movie was that?
Love in Vendetta produced by Zack Orji. I was playing Isaac's girlfriend in the movie so that's how we met.
And after the movie
After the movie he decided to ask me out because he was rude on set, well not in front of people. While we were waiting to go on set he just grabbed me and kissed me and I pulled him back and slapped him that was how we started. I said, 'why did you kiss me?' And he said, 'Chill I just want to get into character with you, I'm supposed to be your boyfriend'. By then I was a novice in the movie industry and that was my first movie. I then asked him is this how to get into character and he said yes. I said ok I don't want to get into character if this is how it is then let me see the director and give him back the script so I'm not kissing you.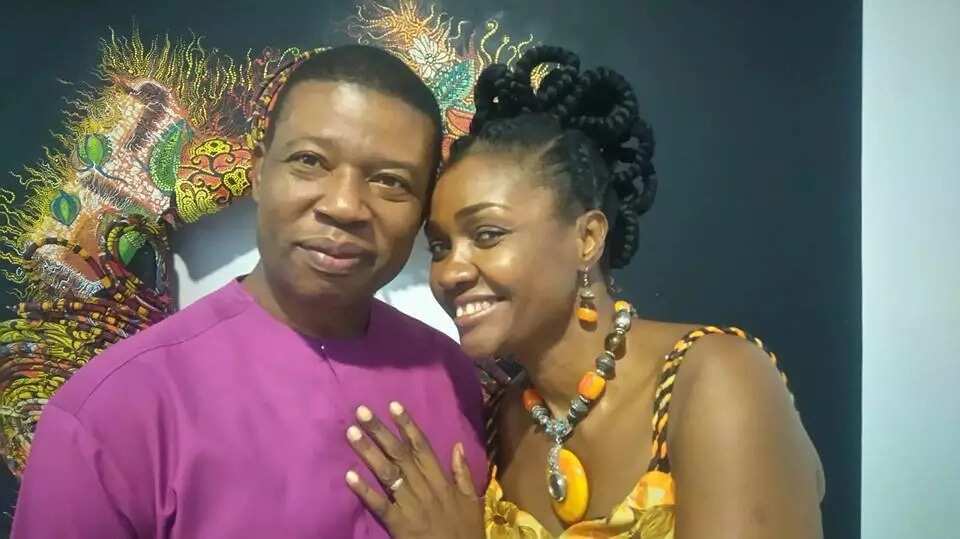 But at least he got the first kiss off you?
And he got a hot and holy slap. He then said,' ok I'm sorry. After the movie he came looking for me to apologise and I said it's ok. He said if you know it is ok give me an opportunity to take care of your dinner. We later went out. Listening to him, he is fun to be with. He talks a lot and he says nice things. He always has an opinion on anything and everything although he has a great voice so it is easy to listen to him.
READ ALSO: #Valentine: 10 Celebrity couples with amazing love stories 
So that voice actually got you?
Yes when a voice has character and talks sense you'll want to listen.
For how many years have you been working together as husband and wife?
Goge Africa started in 1999 and before we went on air we spent a whole year gathering footage.
Were you dating then or you were married?
We were married; Goge Africa is our first project after we got married. We got married on October 25 1997.
How long was your courtship?
Less than a year, we met in 1996 and got married in 1997.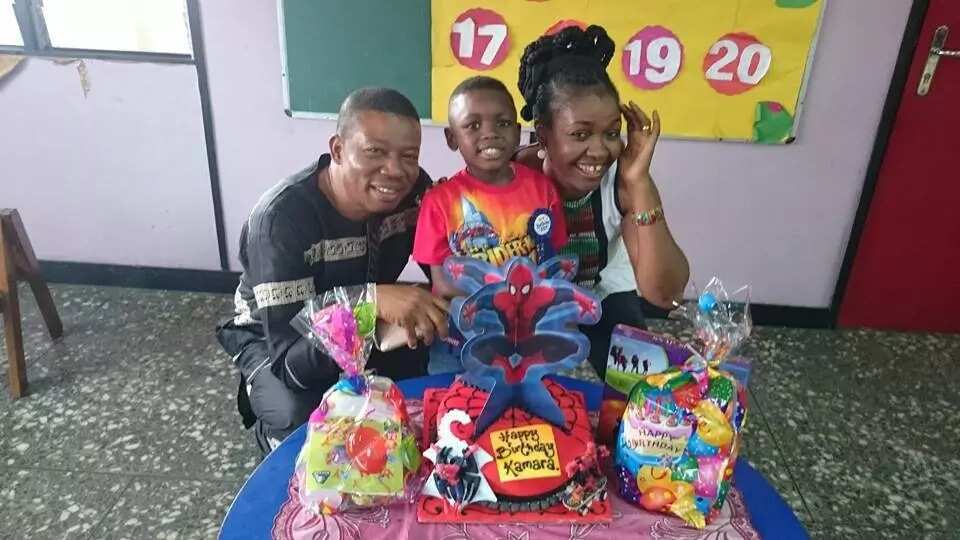 So fast?
What's the point in beating about the bush when you've seen what you want? It's when you are not sure that you will want to wait.
How did he propose marriage to you?
He proposed at a point he knew I can't say no. He didn't even give me a chance to say no, maybe I would have thought about it, maybe I would have even said let me think about it. He asked me when the only answer that could come out of me was yes, yes, yes.
READ ALSO: Toyin Oshinaike And Wife Reveal Secret Of Their Successful Relationship 
How has it been working together as a couple?
I think it's been quite an experience; it has helped me to get to know him better because for most women when the husband leaves home and go to the office, for all you know he is a typically different person at the office from what he really is at home. So for me I have the opportunity to tell you who he is in the office and who he is at home. I think it is a privilege for me to work with him. I think it has helped to be able to cement our relationship the more. It has given both of us the opportunity to appreciate each other. He doesn't just look at me as an ordinary housewife. He knows that I have something to contribute to our future so it makes him feel he can trust me and confide in me to discuss most things that some men will not discuss with their wives. And of course it helps him on the other hand. I won't go asking him for what we don't have as I know how much each client is bringing in so I'm not going to make demands that he can't meet and it makes it easy for him too. I think those are some of the good things in working together.