- An infamous Islamic State militant has executed teenage boy for listening to pop music.
 - The boy was beheaded in Iraq in front of a large crowd of shocked and angry onlookers.
 - Most music has been banned by the terror group as un-Islamic.
A 15-year-old boy has been executed by a brutal Islamic State butcher known as 'The Bulldozer' for listening to Western pop music.
The cowering boy was publicly beheaded by the giant murderer, who wielded a huge sword as a crowd of locals looked on in the terror group's Iraqi stronghold of Mosul.
Pictures appear to show 'The Bulldozer', who carries out executions for the extremists using a giant sword.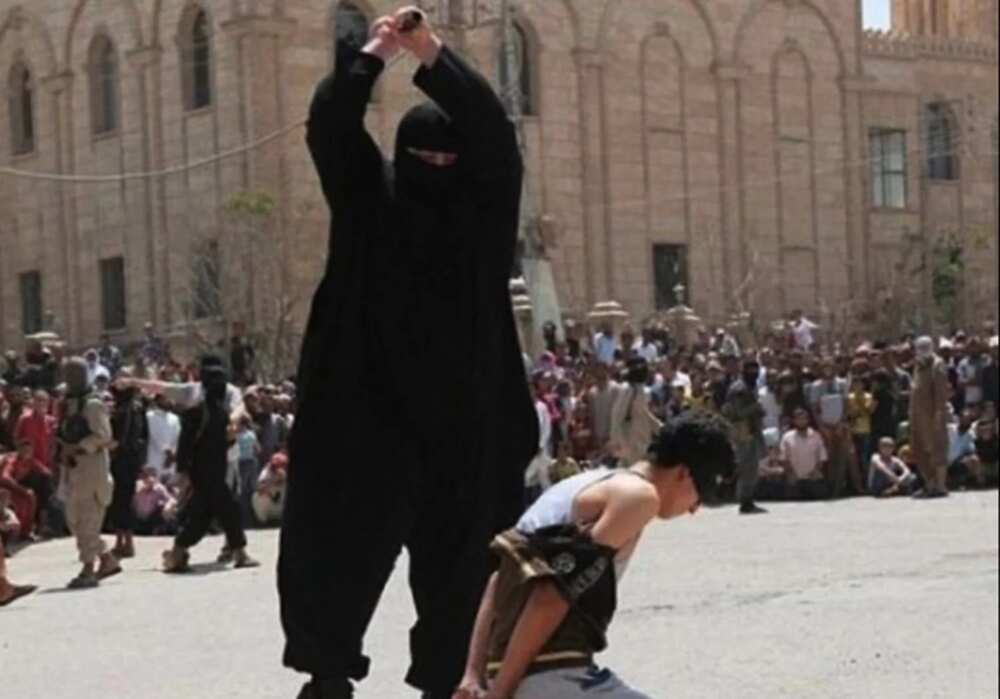 The world first got a glimpse of him in June 2014 when he was pictured holding a 52kg anti-aircraft gun.
Reports from the captured northern Iraqi city said the boy, Ayham Hussein, was caught listening to music on a portable compact disc player by hoodlums.
The thugs detained the youngster inside his dad's market shop before beating him and trying him in a local sharia court, where he was sentenced to death.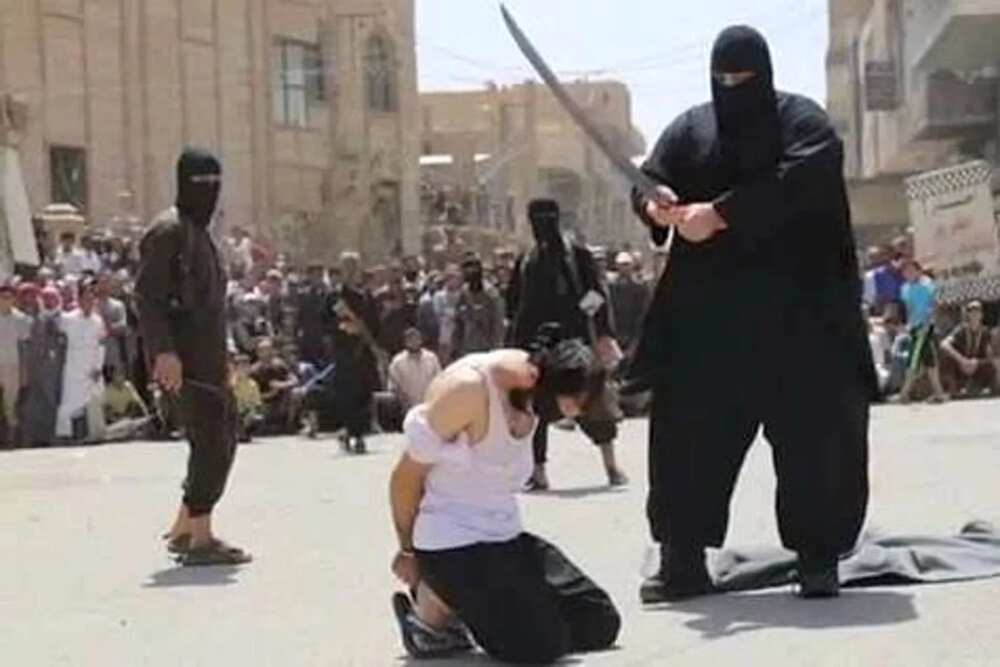 "The boy was executed by beheading in a town square in the centre of the city," a local resident said.
The boy's death sparked outrage from many residents - with a number of angry locals staging a protest outside the family home.
Islamic State imposes death sentences for a number of "trivial crimes" which would previously have been punished by flogging.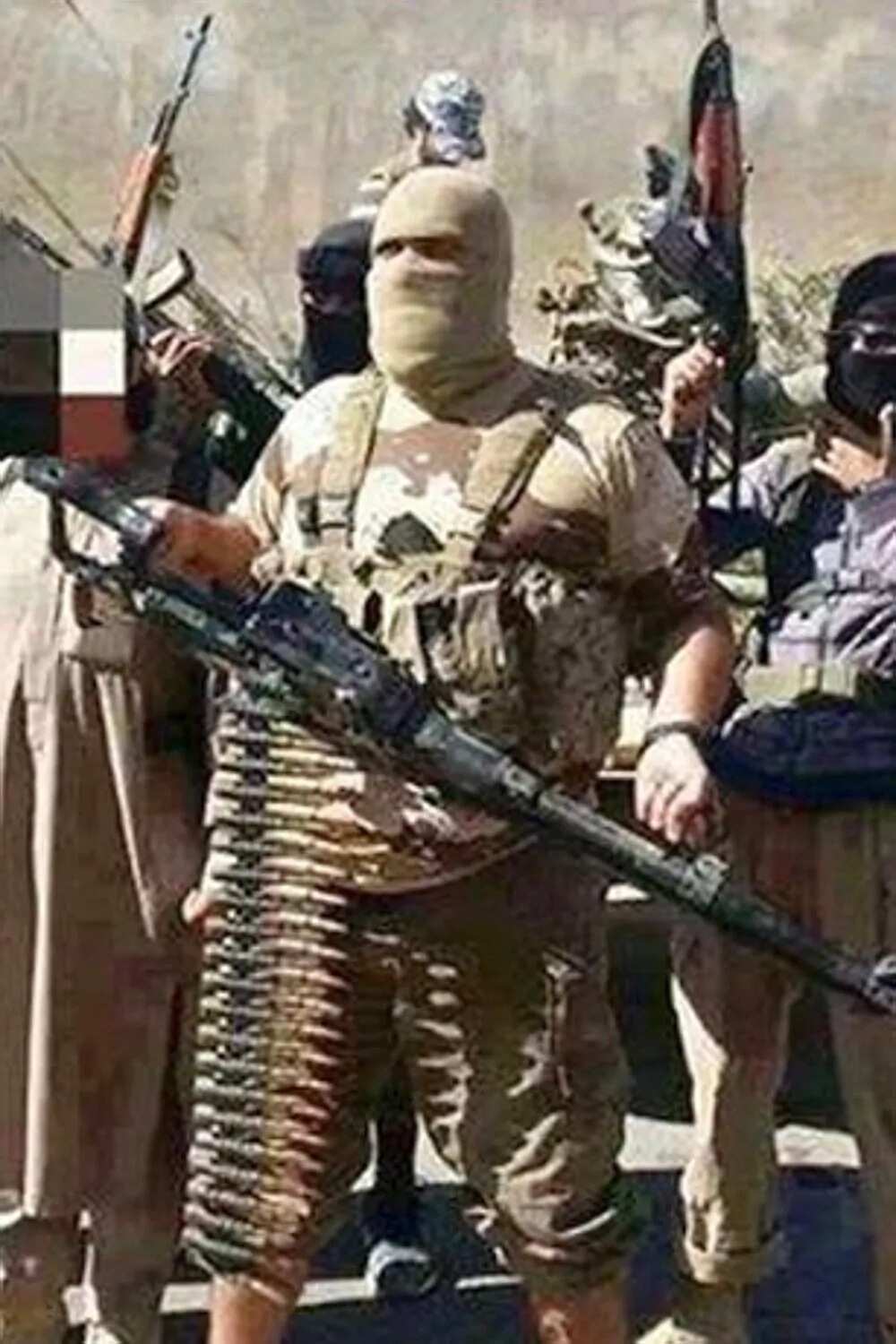 Under Islamic State's twisted interpretation of Islam, music is banned except for unaccompanied chants called nasheeds, as is the use of musical instruments.
When the group took Raqqa in Syria, they released a statement saying: "Songs and music are forbidden in Islam, as they prevent one from the remembrance of God and the Koran and are a temptation and corruption of the heart."
READ ALSO:  Average Mohamed cartoon saving kids from radical Islam