Just In: Troops ambush Boko Haram fighters, kill many
- The Nigerian army is not relenting on its oars regarding its bid to oust Boko Haram in the northeast
- Troops took the jihadists by surprise in their latest attack launched at two areas close to the Sambisa forest
- Many terrorists were killed in the ambush and the army recovered ammunition and food items from the insurgents
- The Military has vouched to continued an intensified attack of Boko Haram strongholds in the northeast
Reports suggest that the Nigerian army has won yet another victory over the insurgents within the northeast, following a surprise attack launched by troops close to the Sambisa forest.
The army reports that in continuation of their exploits against the Boko Haram terrorists, troops of 81 Battalion and 251 Task Force Battalion, intensified offensive actions against the terrorists.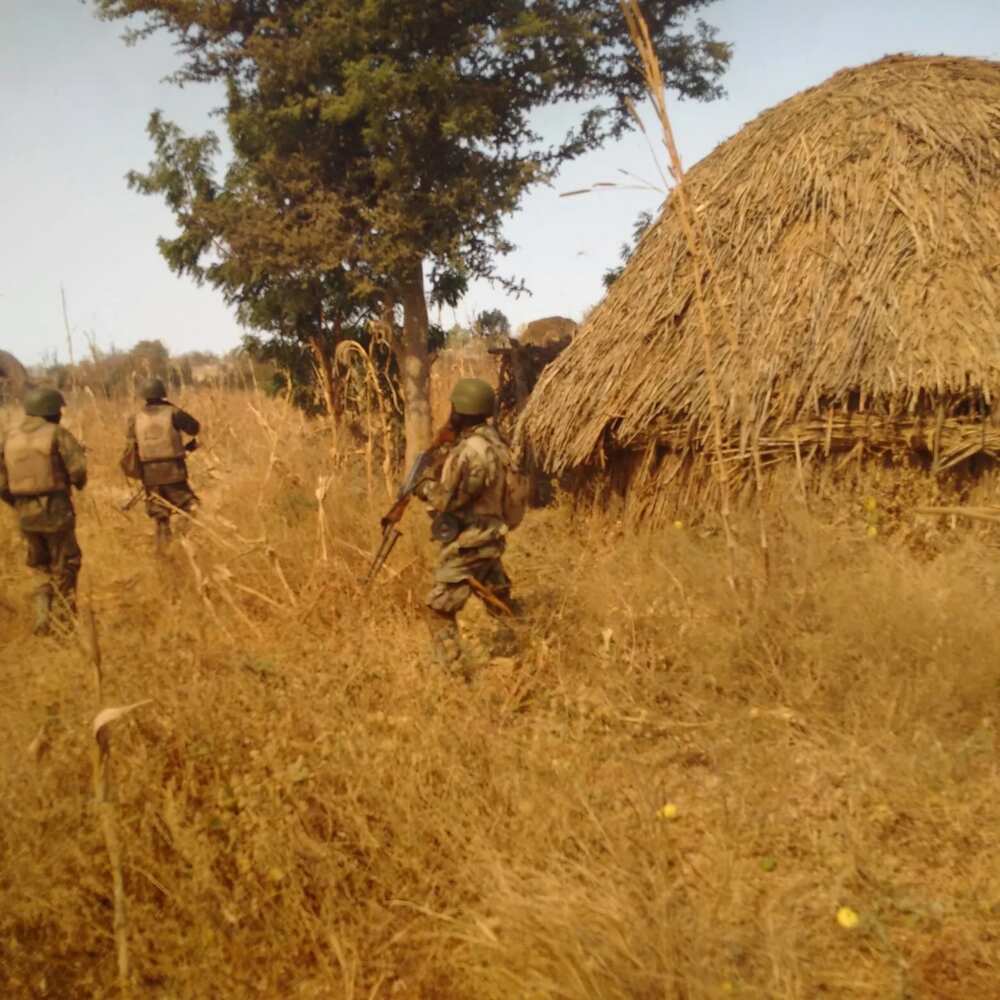 Spokesman for the army, Colonel Sani Kukasheka Usman said last night, the troops laid ambush against some elements of the Boko Haram at two of their crossing points at  Komala and Musafanari general area coming from Sambisa forest.
According to Col Usman, the ambush party decisively dealt with some terrorists on motorcycles in which a number of terrorists were killed and a few others flee with gunshot wounds.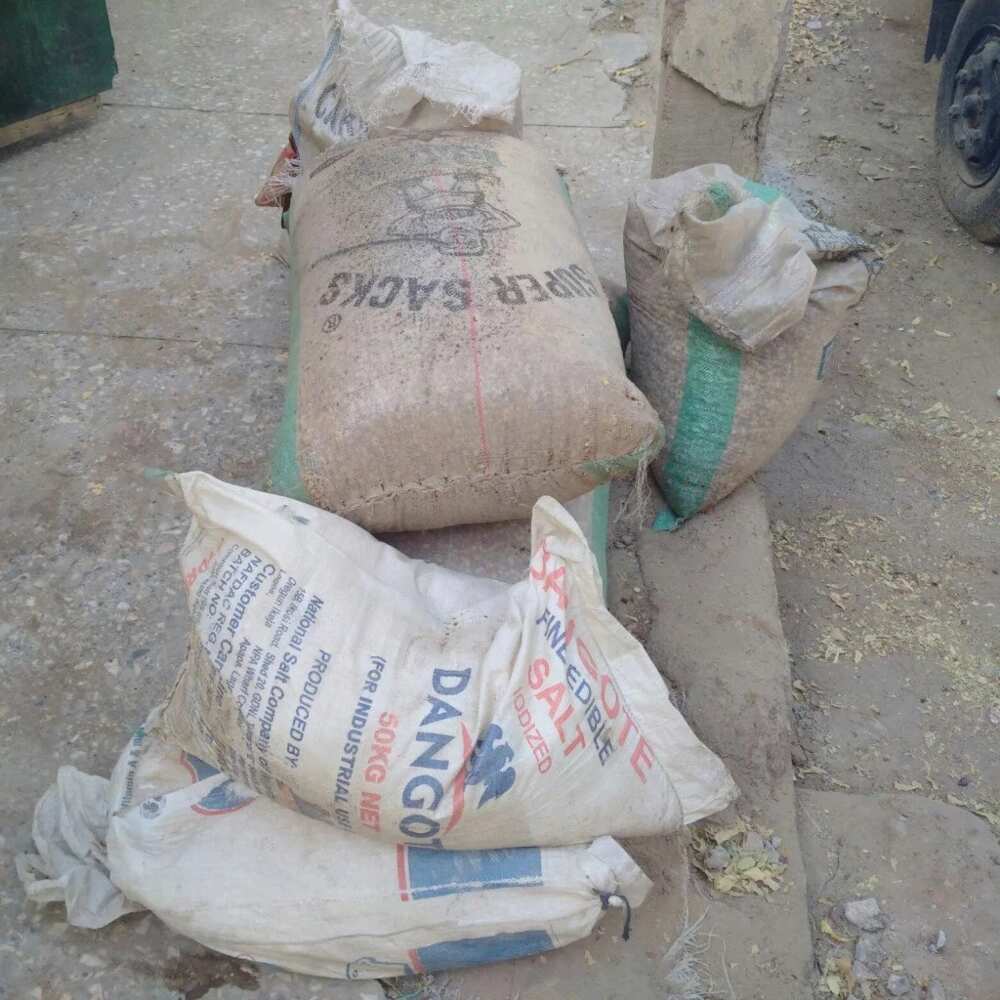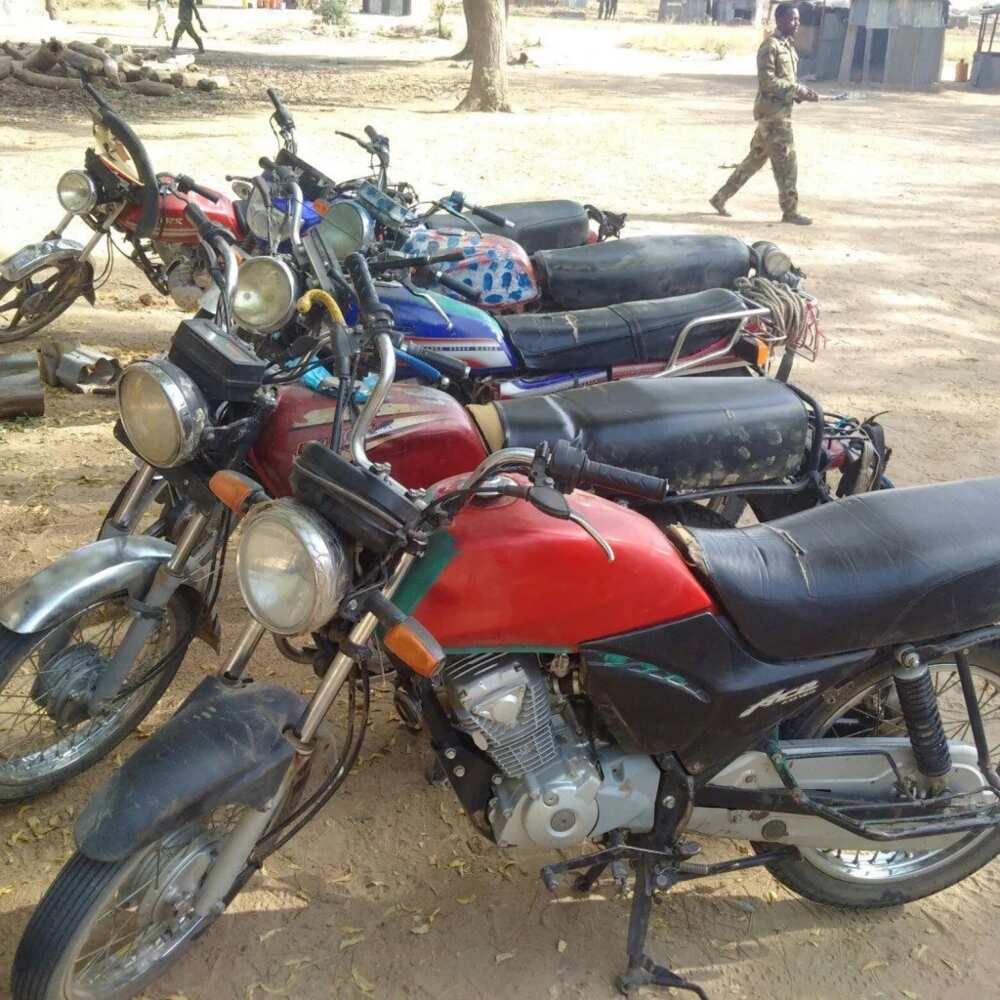 READ ALSO: JUST IN: Troops kill many Boko Haram terrorists, rescue 195 persons
The troops recovered one AK45 rifle with registration number 56-2614519, in addition to a magazine containing 9 rounds of 7.62mm (Special), 6 motorcycles, 2 bags of salt and other assorted food items as well as various Improvised Explosive Making Devices (IEDs).
READ ALSO: Nigerian women freed from Boko Haram rejected at home – New York Times
The army public relations officer said the recovered items clearly shows that that the terrorists were out for a nefarious mission which was aborted by the timely ambushes.
Consequent upon this, he informed that the army wish to implore members of the public to kindly oblige with timely information on the Boko Haram terrorists to enable the military and indeed the security operatives to deal with them decisively.
Col Usman stressed that the troops in various axis of the theatre are poised for the clearance of the remnants of the Boko Haram terrorists in our country.
Source: Legit.ng