Editor's note: With the clean eating and organic food craze, food bloggers are becoming more popular and celebrities themselves. On Twitter, Facebook, Instagram or on their blogs, food bloggers regal their fans and followers not only with recipes but also pictures of different dishes that leave them salivating and eager to re-enact those recipes. Legit.ng contributor Ifeyinwa Nzeka highlights 10 Nigerian food bloggers who have earned their halos in foodie heaven.
Whether it is the fact that you love food, you are an incurable foodie or you want to get your food game on by finding recipes or inspiration for either every day or special occasion meals, here is a rundown of ten Nigerian food bloggers you should go and "hunt" down and follow on social media!
1. 9jaFoodie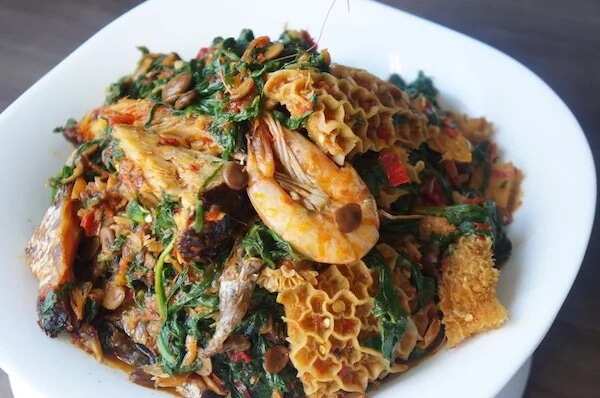 With a strong following on social media and tantalizing recipes on her blog, 9ja Foodie without question is one interesting foodie and blogger to follow. Ronke Edoho is, in her own words, a "home cook, CPA, Health/Wellness student , all-round food enthusiast and future farmer... My dream is to make an impact on every step of the food chain, from farm to table.…." You may visit her blog or follow her on Instagram, Facebook and Twitter @9jafoodie. Prepare to be "tortured" as there is deliciousness happening there all the time!
2. Kitchen Butterfly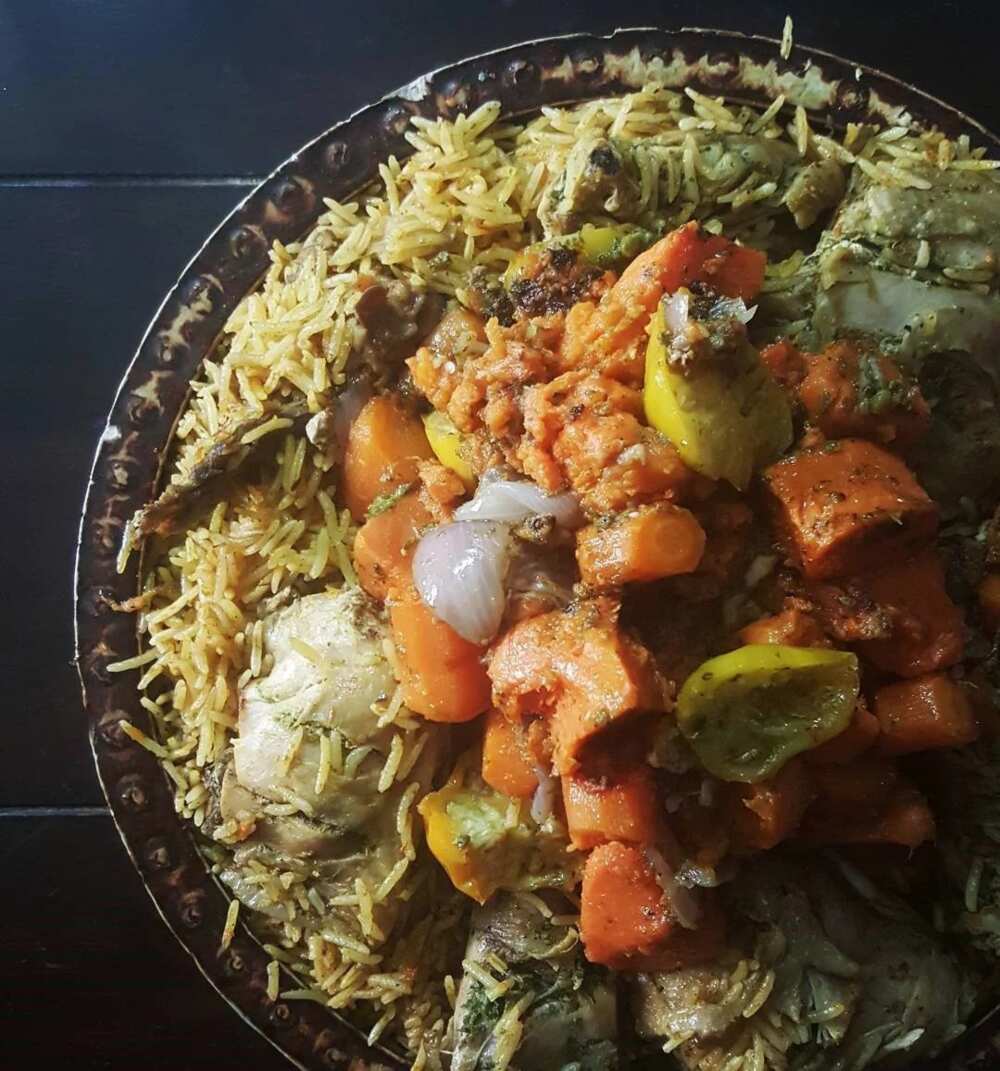 What's not to love about Kitchen Butterfly? You've just got to love her versatility and her interesting spin on Nigerian classics as well as using our everyday ingredients to create magic! So if you are looking for inspiration to get creative in your kitchen with recipes on her blog such as soursop jam, zobo pepper sauce, nkwobi jollof or tigernut coffee latte, oya go and follow @kitchnbutterfly on Twitter and @kitchenbutterfly on Instagram and Facebook. Happy drooling!
READ ALSO: 16 Healthy Foods You Need To Add To Your Diet
3. Dobby's Signature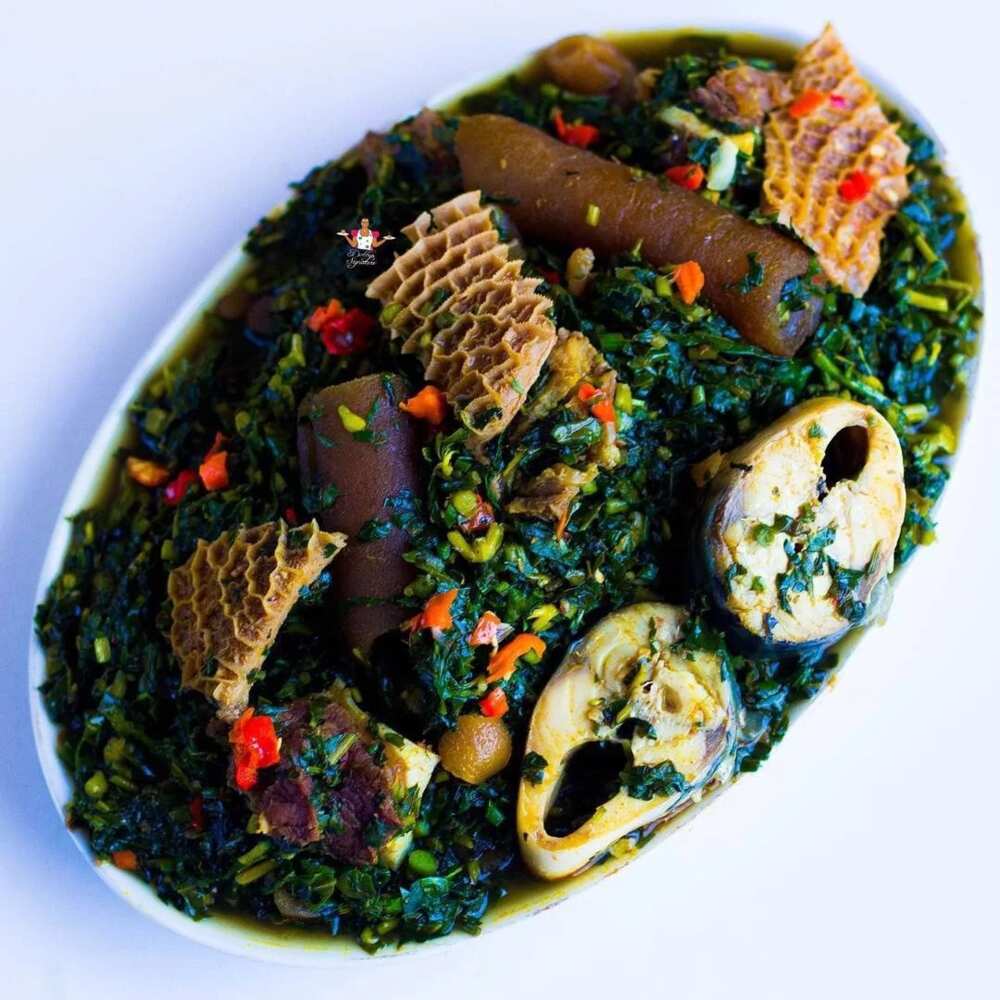 Dobby is a culinary enthusiast calmly dishing out great recipes from her blog regularly. Be in the loop by following @dobbyssignature on the popular social media platforms
4. Nigerian Lazy Chef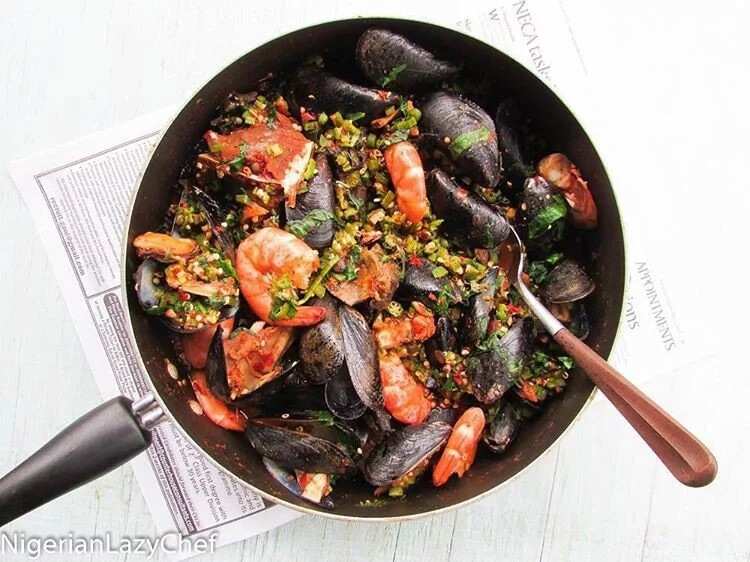 This "female by birth, woman by age, lady by choice, foodie by passion, blogger and personal chef" is cooking up a storm accompanied by beautiful pictures. How about some gluten free suya pepper infused scotch eggs? Or some oiless egusi and uziza soup? No story, it's all happening on her blog and on Instagram so go follow @nigerianlazychef.
READ ALSO: Where to go for the most romantic dinner on Valentine's Day
5. Dooney's Kitchen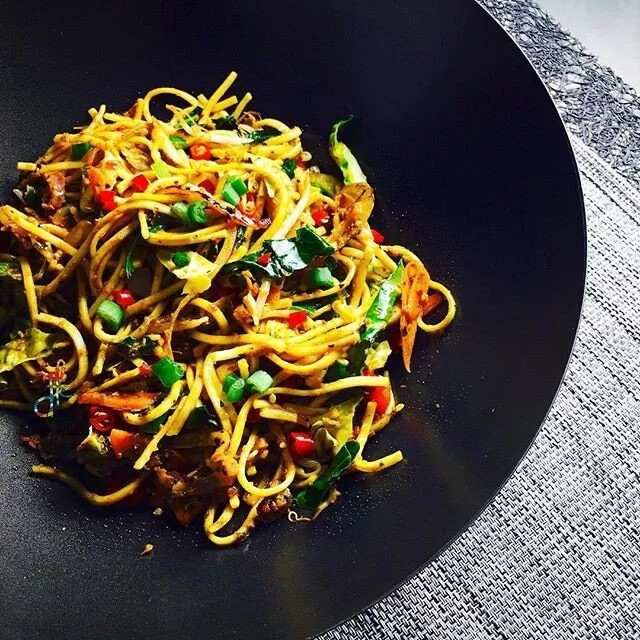 Dunni, in her own words, is "…what you would call the poster child for redefining Nigerian food". When it comes to "redefining" Nigerian food, there are no boundaries for Dunni and she has an interesting array of recipes. There seems to be no dull moment on her social media platforms so search and follow @dooneyskitchen. You are in for a ride.
6. Foodace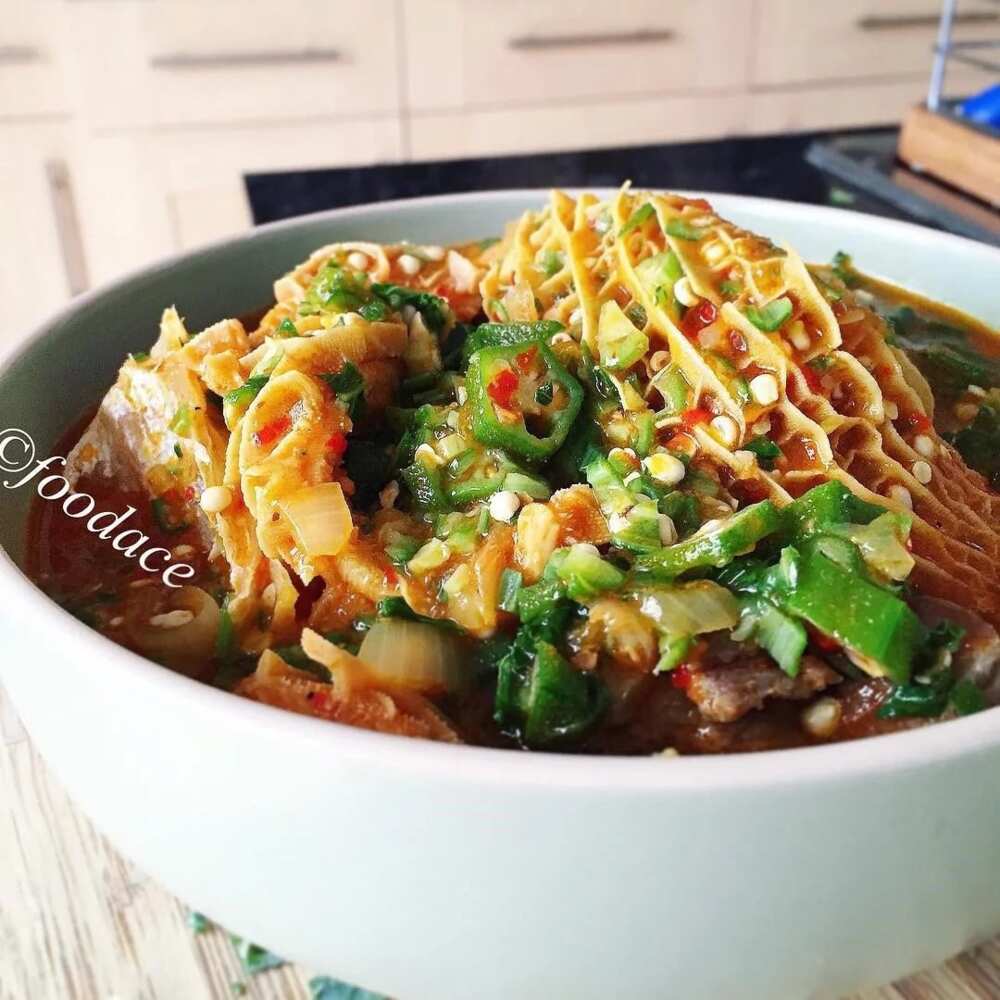 Just observe…
No story here, no need to talk, just go and visit her Instagram feed @foodace and you'll be clicking the follow button next without being told!
7. Chef Fregz
This talented chef is definitely one to follow because there is deliciousness going on on his social media platforms quite often and because he is a busy chef, you can be sure to see all the exciting things he might be up to from planning tantalizing dinners to catering for "who is who's"!
READ ALSO: 5 Delicious, Healthy Reasons You Need More Ugu Leaves In Your Life
8. Matse Cooks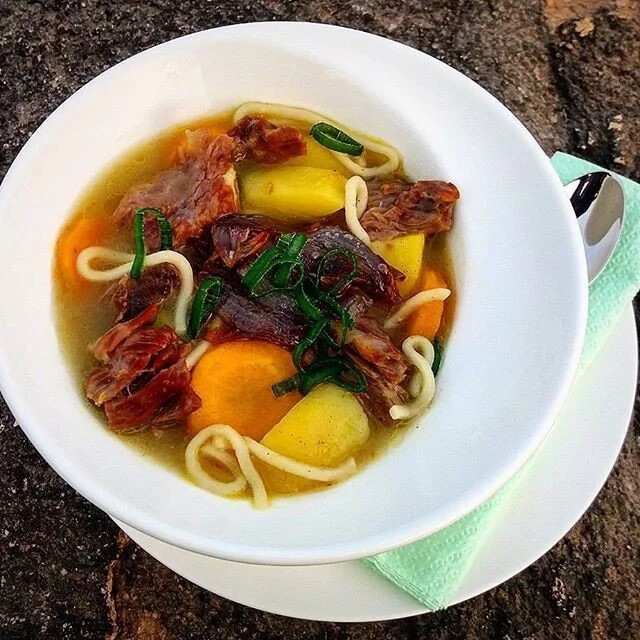 Matse Uwatse Nnoli, former multiple-award winning on air personality is passionately cooking up a storm and you can find her lovely recipes on her blog or stay updated by following her on social media @matsecooks . We love it when she dishes up her Urhobo and Niger Delta delicacies as well as her humor!
9. 1qfoodplatter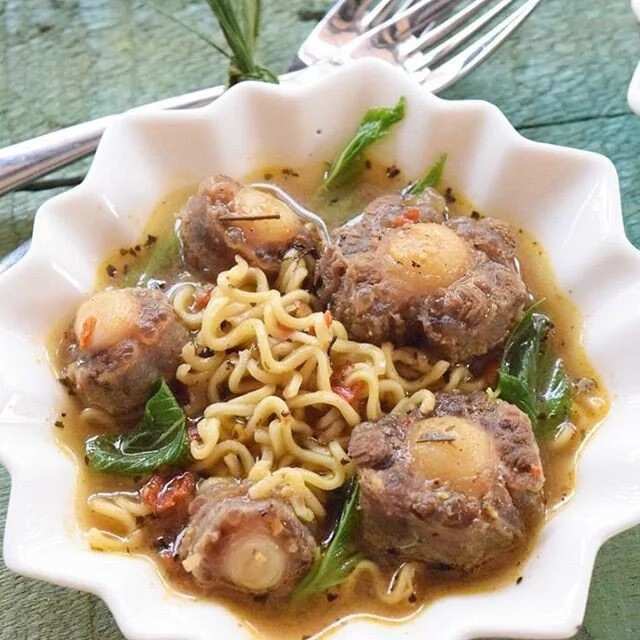 Mrs Iquo Ukoh is a wealth of knowledge as it concerns food and serves up mouthwatering delicacies with health on her mind. Be prepared for interesting recipes such as Banga Spiced Noodles with flavorful Oxtail, Tigernut (Aya or Ofio) Puddimg drenched in Zobo syrup and many more. Follow @1qfoodplatter on Instagram, twitter or via her blog
10. Natural Junkie
We guess this picture speaks the truth…
READ ALSO: Here's how to make the best Nigerian pepper sauce
Let us know if we missed any of your favorite foodies!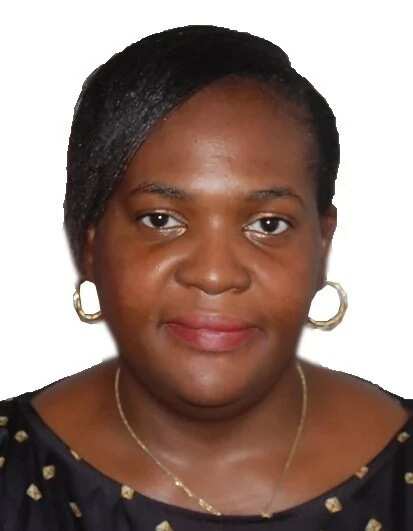 Ifeyinwa Nzeka is a Cordon Bleu trained chef, hospitality practitioner and blogger who is passionate about Nigerian food and cuisine.