UPDATE: Lassa fever death toll hits 108
-The federal government has said that 108 Nigerians have lost their lives to Lassa fever
-The minister of health, Prof Isaac Adewole said the disease has spread to 20 states in Nigeria
-The minister however noted that the disease is currently under control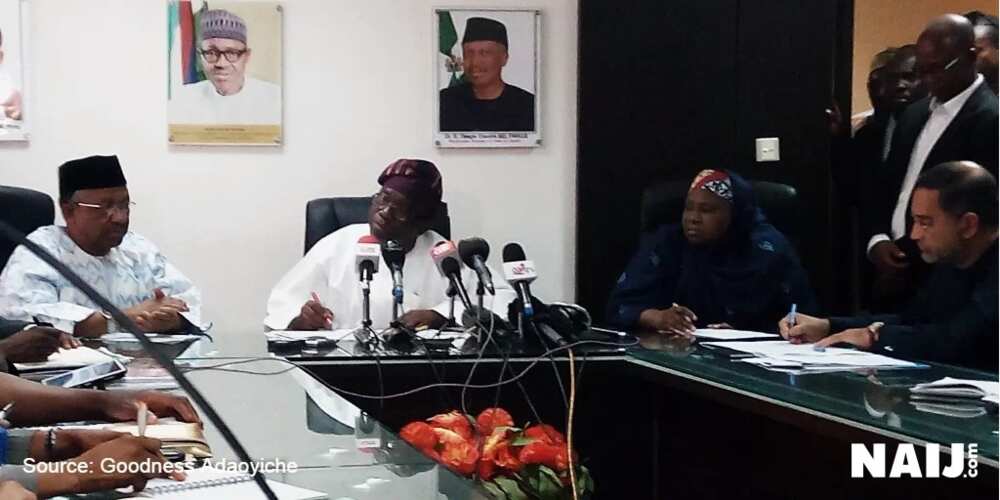 The federal government has said that 108 Nigerians have lost their lives to Lassa fever virus since its outbreak in December, 2015.
The minister of health, Prof Isaac Adewole disclosed this while briefing journalists in Abuja on .
Adewale noted that the disease has since spread to twenty states in Nigeria with a case fatality rate of 62.8 per cent.
He said: "Nigeria has recorded 176 cases with 108 deaths given a case fatality rate of 61.4 per cent. Out of this 78 are confirmed cases and 49 deaths given a specific case fatality rate of 62.8 per cent."
READ ALSO: EXCLUSIVE: Nigerians React To The Spread Of Lassa Fever
"The total cases reported (suspected, probable and confirmed): 176; total deaths (suspected, probable and confirmed):  108 (CFR: 61.4%). Total confirmed cases: 78; deaths in confirmed cases: 49 (CFR: 62.8%)."
"As at today, 20 states are currently following up contacts, or have suspected or probable cases with laboratory results pending or laboratory confirmed cases. 
READ ALSO: Lassa Fever Patient Escapes From Hospital
"It is important that I inform the nation that this current outbreak is under control as evidenced by decline in new suspected cases, new laboratory confirmed cases and newly reported cases by week," the minister added.
Adewole noted that he had instructed the National Center for Disease Control (NCDC) to work closely with the Lassa fever eradication committee and other partners to develop a Lassa fever control strategy.
Source: Legit.ng