- Pa Michael Taiwo Akinkunmi designed the Nigerian flag when he was just 23 years old
- Pa Michael is now a retired civil servant living in Ibadan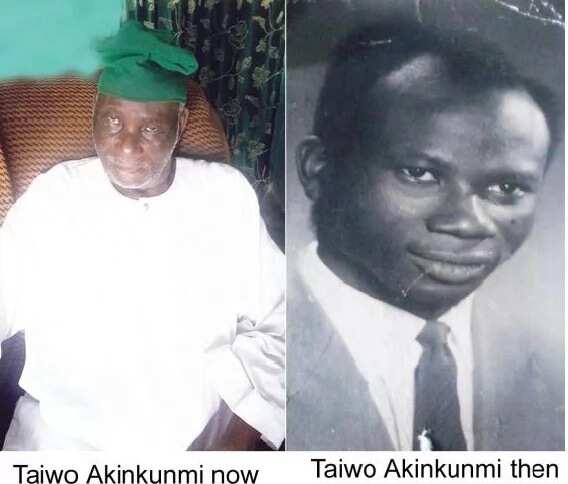 Pa Akinkunmi who is now an Octogenarian, has allegedly been ill with stroke for some time now. In times past, rumours had surfaced that the man had passed, and in time, the rumours had been quashed.
READ ALSO: What Nigerian Flag Designer Wishes For Nigeria At 55
Pa Akinkunmi who was relatively an 'unsung hero' was celebrated until former president Goodluck Jonathan conferred him with the National honour;  Officer of the Order of the Federal Republic (OFR) in 2010 during the 50th independence anniversary.
Pa Akinkunmi was reportedly placed on a life time salary equal to wages of a presidential special assistant, by the president Goodluck Jonathan led-administration.
A Twitter user @Iam_Czar 'ran into' him at a traffic stop and had this to say:
"Can you believe this man designed our National Flag? He almost fell beside my car this morning at Iwo Road"
Pa Akinkunmi was studying at Norwich Technical College in England when he saw an advertisement in a newspaper that submissions were being accepted for the design of a new National flag. In 1959 Akinkunmi's design was chosen as the winner and, with adaptations, was first officially used on October 1, 1960, Nigeria's Independence Day.