- Robbers wrote the letter to retaliate over the arrest of their members
- Some of the poor residents were cut with matchets
- The women were either raped or made to have sex with relations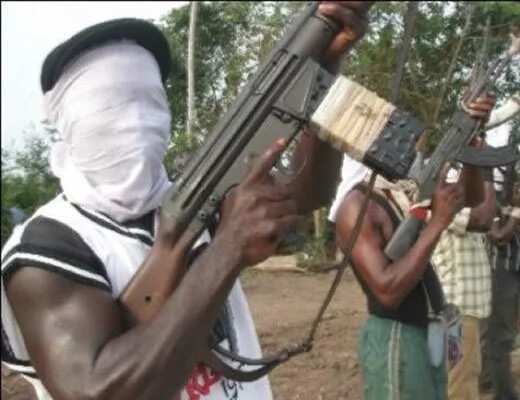 Residents of Ojo and Badagry in Lagos state have been thrown into a state of panic following a letter reportedly written to them by a dreaded armed robbery gang known as One Million Boys in the area.
PM News reports that the letter was written to the community residents following the arrest of four members of the gang after their recent operation in the area that left many residents injured,  and many others losing their valuables to the gang.
READ ALSO: Female robber poses as nurse in Edo
[article_adwert]
The gang reportedly informed the residents of their coming and asked them to keep money for them or be prepared to face their death in their hands, a situation which was discovered to have put many of the residents in panic mode.
Some residents who confirmed the recent attacks and the threat letter sent by the gang, told PM News that they now live in fear and have decided to mobilise to stay awake all night as no fewer than 100 members of the gang struck in the night recently.
Ojo, Iba, Shibiri, Agbara, Afromedia, Okokomaiko, Ijanikin and other areas located in Ojo and Badagry local government areas are some of the areas of the robbers reportedly wrote the letter to.
READ ALSO: Native doctor in police net for robbery
Eyewitnesses disclosed that the residents who did not have any valuable or money to offer the die hard criminals were made to face the harsh side of their weapons with the women often falling victims of rape or forced to commit incest.
Some of the youths in the area were said to have mobilised to robbers, went after them after the operation, apprehended and handed them over to the Ajangbadi police division, while the rest escaped.
This news is coming on the heels of a letter some armed robbers wrote to residents of Abuja, Nigeria's federal capital, where assailants wrote the exact amount they were expecting from each of the residents.
According to the person who sent the image, the letter was posted at the street corner where everyone is sure to see it