– Mavin singer Reekado Banks talks about winning big at the Headies 2015 for Next Rated Act category
– The Olamide-Don Jazzy beef
– Favourite Mavin Records colleague and his aspirations as a musician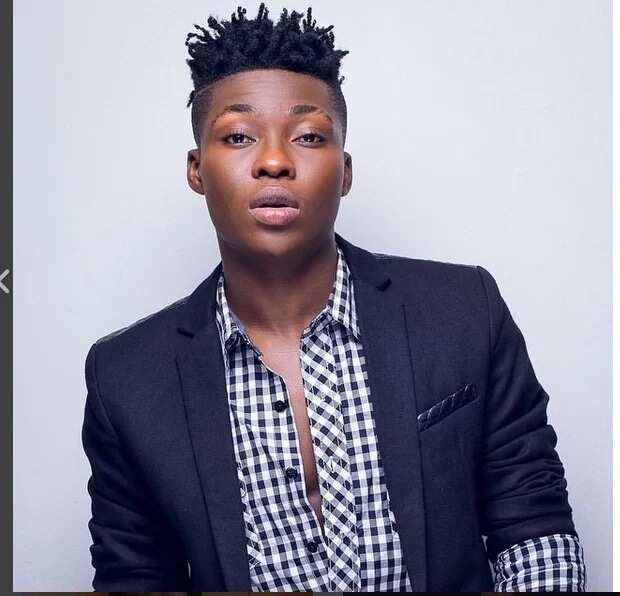 The Katapult singer recently spoke to The Cable on his big win at the 2015 Headies and he expressed joy and satisfaction saying he feels "very good" to have won in the keenly-contested category.
He also touched on the Headies beef between Don Jazzy and YBNL boss Olamide saying he does not know how it all ended.
"I was at the studio when Don Jazzy came in and told me that the rancor had been settled and that he had posted about it on Instagram."
READ ALSO: Why Nigerian rapper threatened to expose fellow artistes
The singer has had a pleasant experience so far in his career especially in respect to parental influence.
And this comes as a surprise in a society where parents, more often than not, kick against their kids' decisions to venture into entertainment.
[article_adwert]
He said: "I was fortunate enough not to be restricted, all I did was tell my mum. She told my dad and he said he didn't have a problem with that and that all he needed to be sure of was that I would not leave Jesus Christ."
Reekado however said if he was not into music he probably would have gone ahead to finish school and got a job.
He also stated that celebrity life can be boring.
He said: "[These days] I can do every other thing I want except take a stroll on the street and I miss that.
"I wasn't exposed because of the type of family I came from; I was always indoors. I had the most fun with my family. When I was in the university, I never clubbed. My life has always been by myself with my family and close friends. The only thing I miss is that I can't take a stroll on the street."
He also added that he has a good relationship with every of the Mavin Records crew member. He however said that his favourite of them all is D'ija.
On his aspirations as a singer, he said he wants to make music and enjoy himself as he is not particularly concerned with winning awards.
READ ALSO: Top comedian dares Nigerian entertainers
"I just want to play music and enjoy myself. My mind is not on awards; I just want everyone to have fun. My greatest achievement is that people enjoy themselves."
Ayoleyi Hanniel Solomon also known as Reekado Banks is a 22-year-old Afro Pop singer.
He is signed to Mavin Records under the auspices of Don Jazzy. He is famed for several hit songs and awards.