- Alhaji Lai Mohammed says the federal government has been drawn into a new battle.
- Corruption has started fighting back the federal government.
- PDP says the blame song the minister wants to be played for the next 4 years cannot play forever.
Following the comment made by the minister of information and culture, Alhaji Lai Mohammed that the federal government has been fighting corruption, but corruption has now started to fight back the government.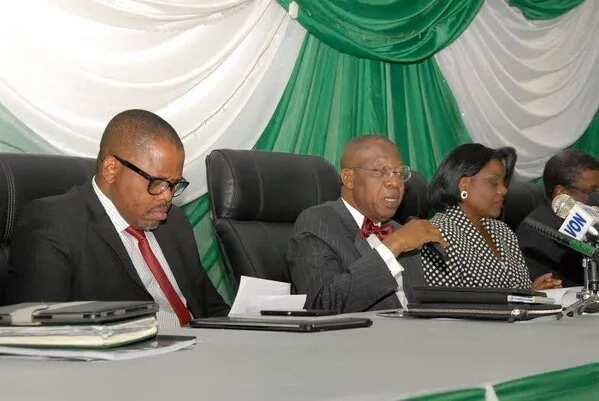 Reactions have been pouring in from different segments of the society.
Significantly the Peoples Democratic Party, Nigeria's opposition has been at the fore front of the reactions.
READ ALSO: Minister of information speaks on corruption's retaliation
[article_adwert]
Legit.ng has been monitoring reactions from Mohammed's statement for the last few days, Read the tweets below:
Yinkasewa Babalola: "Very unfortunate for certain Nigerians, they are still in a state of denial. They are yet to realize the election campaign is over and they should stop antagonizing and abusing the president and the government. They keep supporting evil by advocating corruption and hating any body who tries to wage war against it. As the Almighty God lives, this government will succeed. Every corrupt power against it will collapse. Heaven will subdue all corrupt minded people who are always attacking this govt because it is fighting corruption."
Christian Yakubu: "lai muhammed are you going to fight corruption for the whole four years?"
Onyinye Ruth: "MR liar mohammed should know that the only thing fighting thIs administration is the lies they told the electorate during there electioneering champaign"