– Actor Abe Vigoda has died, he was aged 94
– According to his daughter, he died of old age as he was never sick
– Late Vigoda was relatively unknown until appearing in the Oscar-winning movie, The Godfather.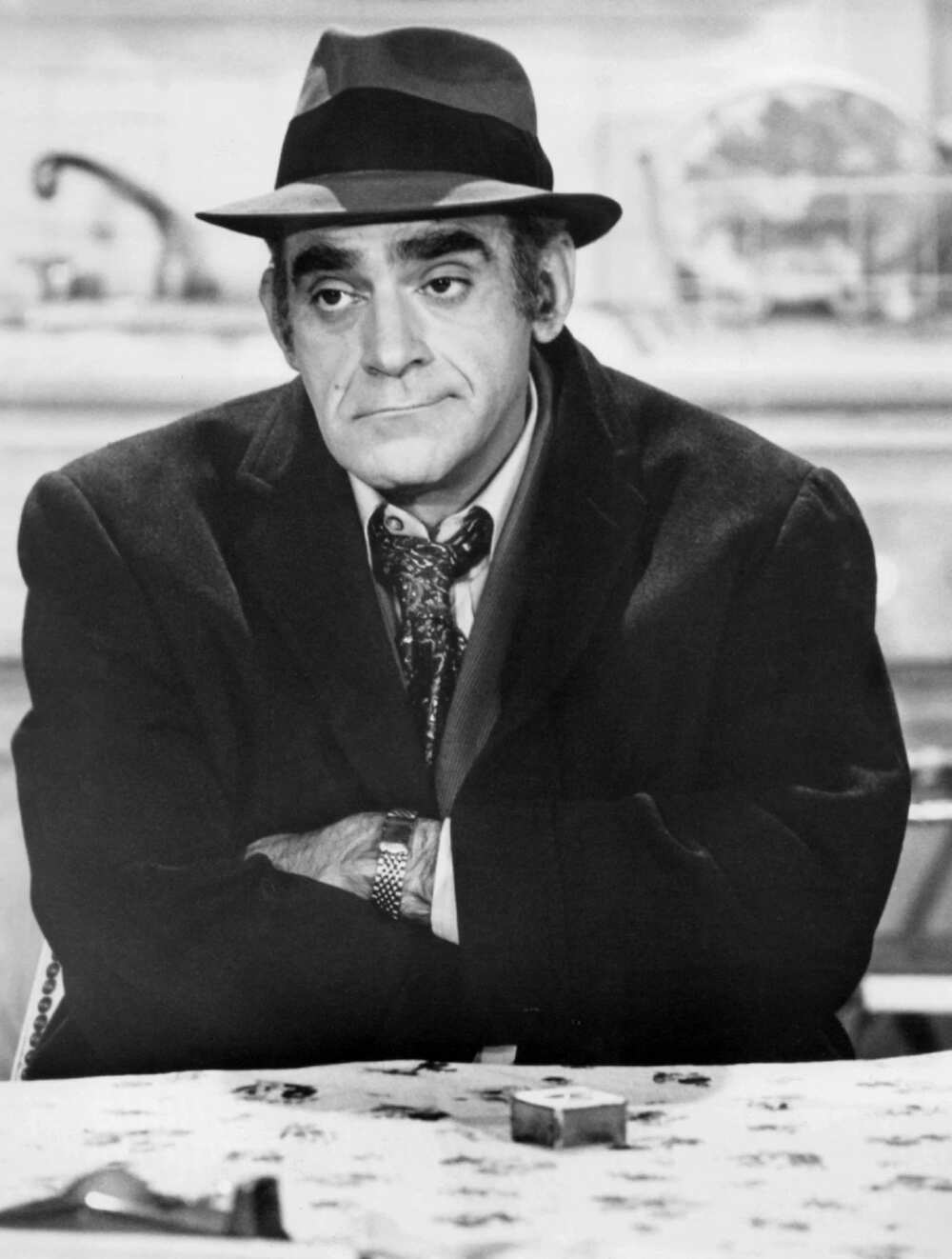 Actor Abe Vigoda who played a mafia soldier in the 1972 epic crime movie, The Godfather, is dead.
READ ALSO: Why Skales has not worked with Wizkid and Banky W
According to Yahoo news, the actor died as a result of old age.
His daughter, Carol Vigoda Fuchs, confirmed this to The Associated Press saying the 94-year-old died on Tuesday, January 27, 2016 in his sleep at home in Woodland Park, New Jersey.
She added that he was never sick.
Yahoo reported that Vigoda hit limelight when Francis Ford Coppola cast him to playing the Oscar-winning movie The Godfather in 1972.
The movie was a fictional representation of the lives of mafias in a crime world and was based on Mario Puzo's best-selling novel The Godfather.
Vigoda was also the star in the hit sitcom, Barney Miller.
But regardless of the acclaim following his mobster character in The Godfather, Vigoda said that he was actually not a mafia person.
[article_adwert]
In 2009, he said to Vanity Fair magazine: "I'm really not a Mafia person. I'm an actor who spent his life in the theater."
Abraham Charles Vigoda was born in New York on February 24, 1921 to Samuel Vigoda and Lena Moses.
He attended the Theater School of Dramatic Arts at Carnegie Hall.
READ ALSO: Nollywood Actress Reveals Plans For Marriage
He was of Russian descent and even though he first started acting in his teenage years, he went professional in 1947 at the age of 26.